18 U.S Treehouses You Can Rent Through Airbnb
While traveling has its perks, it can often be hard to go from hotel to hotel or sleep on the hard ground when staying in a tent. If you are tired of falling into the same routine and want to try something new, I suggest staying in a treehouse! Now you may be picturing the small wooden treehouse you always wanted your dad to build for you in your yard, but the treehouses on this list are upscale, comfy rentals. If you want to elevate your stay to the next level, here is a list of 18 treehouses you should book for your next getaway! 
Redmond Treehouse
Location: Redmond, Washington
Sleeps: 4 guests (could make it more like 6)
Price: $422/ night
Description: With floor to ceiling windows and a 55-foot suspension bridge to get to your rental, it's no wonder this treehouse was featured on Treehouse Masters! 30 minutes outside of Seattle, this pick features lots of natural light and a large deck that surrounds most of the property. This rental is perfect for a family movie night with the pull-down screen and projector or a relaxing night with your bae in the cedar base hot tub. One of the best features is the complimentary breakfast served from a zip line from the main house straight to your window! 
Link: https://www.airbnb.com/rooms/22657608?s=67&unique_share_id=ec7dc8e8-5657-4b7c-819d-cff46689da8c 
Toucan Treehouse
Location: Arkadelphia, Arkansas
Sleeps: 5 guests
Price: $400/night
Description: Venture into this ten-acre jungle to embark on your final destination- a stunning treehouse overlooking Lake Winnamocka. There are 3 separate porches and a long flight of stairs to get up to the top but don't worry; there is a handmade cargo lift for your luggage and groceries! Enjoy a hot summer day in Arkansas as you swim, fish, boat, etc., in one of the 4 lakes bordering this treehouse. Not only is this location 10 minutes from Lake DeGray State Park, but nearby attractions include the ruins of a lost temple, a pirates cave, and 2 life-size pirate ships to make your stay truly feel like you are a kid again! 
Link: https://www.airbnb.com/rooms/35907687?s=67&unique_share_id=282b68a9-111a-4aa6-b40d-f9ec14b7b4aa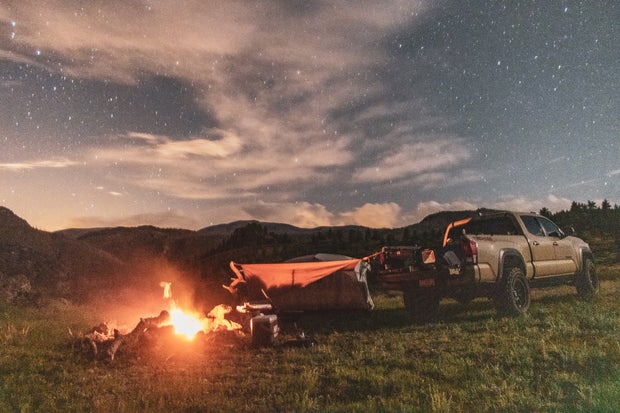 Photo by Dusty Barnes from Unsplash
Lofty Lodge Treehouse
Location: Cottage Grove, Minnesota
Sleeps: 4 
Price: $297/night
Description: Heading to the twin cities but looking to stay in something other than an overpriced hotel in the city? Head to Cottage Grove, Minnesota, to stay in the only treehouse near the twin cities. This treehouse is located on a cute little farm (expect some cute goats to accompany you on your stay) and includes 7 rooms of cozy and whimsical features, not to mention 2 fireplaces and a Jacuzzi tub. Close to Afton Alps Ski resort, the Mississippi River, and Cottage Grove Ravine Park, there is so much to do in this area you might not even make it to the city! 
Link: https://www.airbnb.com/rooms/14059804?s=67&unique_share_id=b9fbff2d-cb8a-490a-8c23-81575fd25e4f 
Kottage Knechtion treehouse B&B
Location: South Sioux City, Nebraska
Sleeps: 2 
Price: $160/night
Description: While Nebraska and Iowa may seem to be all cornfields (trust me, I can attest to this one), there are a few hidden treasures if you do your research. This quaint little treehouse may not have the location as some others, but it is still the perfect place to get away if you need a night to yourself (for a good price, I might add). There is a lower and upper deck for plenty of outdoor seating, and the view from the top deck overlooks 5 acres of land. One of the perks of this option is that it comes with complimentary breakfast from the Koffie Knechtion, a family-owned coffee shop right next door to supply you with your morning latte as you sit on your deck and take in the view. 
Link: https://www.airbnb.com/rooms/26715496?s=67&unique_share_id=c4c9e52d-7366-4a56-8bc8-2f3b55d841ac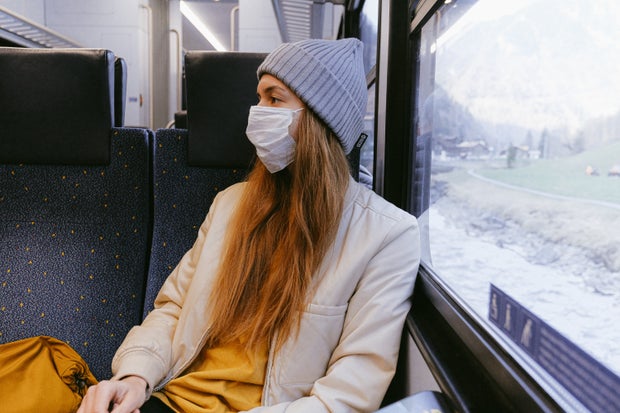 Anna Shvets via Pexels
Heartland Treehouse
Location: Langlois, Oregon
Sleeps: 2 guests
Price: $145/night
Description: If you are looking for a treehouse with a view, this is the house for you! In the heart of Oregon's south coast, this modern treehouse is perfect for the outdoorsy type. Not only are there so many hiking trails in the area, but this house has a HUGE outdoor seating area, including two tubs for a relaxing bath outdoors (don't worry, you are too high up for anyone to see you!) There are giant windows that overlook the river canyon and a waterfall, so you will definitely get some peaceful sleep with the soothing sound of water as your bedtime background noise. 
Link: https://www.airbnb.com/rooms/43612005?s=67&unique_share_id=c1e5652f-5004-4349-8fee-41b594f8fa49 
Vermont Tree Cabin 
Location: Coventry, Vermont
Sleeps: 4 guests
Price: $279/night
Description: Whether you are enjoying a New England summer or a Vermont winter, there is plenty to do at this Tree cabin. Right near the edge of Walker pond, you can spend your day on the water with the canoes provided or take a walk through the 40 acres of land on the property to spot some friendly creatures. If you are here in the winter months, take a 20-minute trip to Jay Peak Ski resort, or sit inside your tree cabin looking at the white wonderland outside of the many windows at this property. 
Link: https://www.airbnb.com/rooms/1183464?s=67&unique_share_id=20ab5e88-0833-4e8a-8c88-a9a06ab4232e 
Romantic Treehouse Amongst Oaks
Location: Stigler, Oklahoma
Sleeps: 2 guests
Price: $128/night
Description: If you want a secluded destination, this treehouse amongst the oaks is a perfect fit for you. Enjoy vaulted ceilings and oversized windows to take in the tree line and the gorgeous blue hues of Lake Eufaula. While Oklahoma doesn't see many cold temperatures, you can always warm up inside by the fireplace or the Jacuzzi tub. It is a 7-10-minute drive to the next town, so take that how you will- fewer stores and things to do but more of an opportunity to get away from society. 
Link: https://www.airbnb.com/rooms/23746808?s=67&unique_share_id=bbb1e7b2-8e8c-465d-b3a6-db3f1088d9a6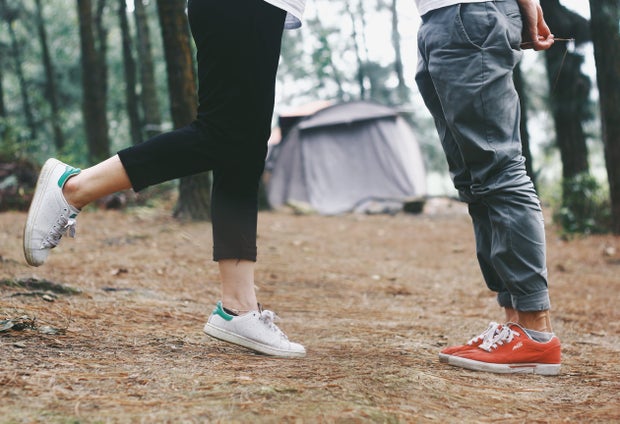 Her Campus Media
The Sugar Maple Treehouse ReTREEt
Location: Hancock, Vermont
Sleeps: 2 guests
Price: $147/night
Description: Over the beaver creek bridge and through the woods to Sugar Maple Treehouse, we go (isn't that the song?). Located in Green Mountain National Forest, this super tiny treehouse is right off the bluffs' edge, looking into the greenery. This treehouse is an easy walk away from the nearby river and has some pretty unique amenities like an outdoor shower and an in-house massage therapist, so no roughing it out here. For an extra 20 dollars, you can even bring your furry friends along for the ride! 
Link: https://www.airbnb.com/rooms/32190915?s=67&unique_share_id=b5fa1293-6f6e-4e3f-8964-d9687c08c4a9
Luxury Treehouse next to Dog Mountain 
Location: Saint Johnsbury, Vermont
Sleeps: 6 guests
Price: $289
Description: Located atop the Spaulding Mountains, this treehouse is perfect for a big group outing! With lots of biking paths nearby and access to private ski trails, there is something for everyone. Have a chill night around the fire pit while taking in the Green Mountaintop views, or get a little wild inside the massive treehouse (they even keep a speaker in the house so you can host your own jam sesh!). With a huge porch and clear view of the stars at night, there's no excuse not to go here tbh. 
Link: https://www.airbnb.com/rooms/35162322?s=67&unique_share_id=38c992a4-79a8-40fc-95eb-45afc13b9c3a 
Photo by Elijah O'Donnell from Pexels
Lovely Vermont Woodland Treehouse
Location: Hardwick, Vermont
Sleeps: 2
Price: $129/night
Description: Treehouse or tiny home? You decide! This is one of my favorite treehouses on this list because it was designed and constructed from natural and recyclable materials. While the interior may be small, there is an attached deck, a large sitting area, a hammock, and a large camping area for friends to come and visit during the day. Don't let the chirping insects or loons scare you at night, as the owner warns that this is a noisy location. However, I think the noise is worth surrounding yourself in nature and supporting an eco-friendly treehouse, from solar panels on the roof to a compostable restroom (I didn't even know that was a thing!)
Link: https://www.airbnb.com/rooms/27627590?s=67&unique_share_id=4cee4e30-52db-4eec-a447-6f3a2da5f0ed 
The Treehouse on Lake Travis
Location: Lakeway, Texas
Sleeps: 4 guests
Price: $252/night
Description: For those who would prefer to be near civilization, this modern, amenity-filled treehouse might be more your vibe. With panoramic windows and spa-like bathrooms, this treehouse has all you need. It is walking distance to the Lakeway Marina, which includes a swimming pool and hot tub. As long as you don't mind having close neighbors, this is the most updated and boujee treehouse on this list! 
Link: https://www.airbnb.com/rooms/36566180?s=67&unique_share_id=afe6e32f-c369-49b0-a196-fbd667189827 
Spring Lake Ranch Tree House #1 "High Hope"
Location: Potosi, Missouri
Sleeps: 2 guests
Price: $213/night
Description: If you only think of The Ozarks when you think Missouri, think again! Spring Lake Ranch is a small resort for anyone looking to camp, swim, or spend some time with family. While you could just rent a campsite or stay in a lodge, the obvious choice is to rent out the "High Hope" treehouse. The treehouse is right at the water's edge and has a fun lofted bed, plus a decently sized hot tub. Take a horseback ride on one of the many trails or visit the next-door Edge Cliff Wineries (the biggest perk of this option, in my opinion!)
Link: https://www.airbnb.com/rooms/40351749?s=67&unique_share_id=f17fe680-3896-4bba-999a-1f45e26bfe6a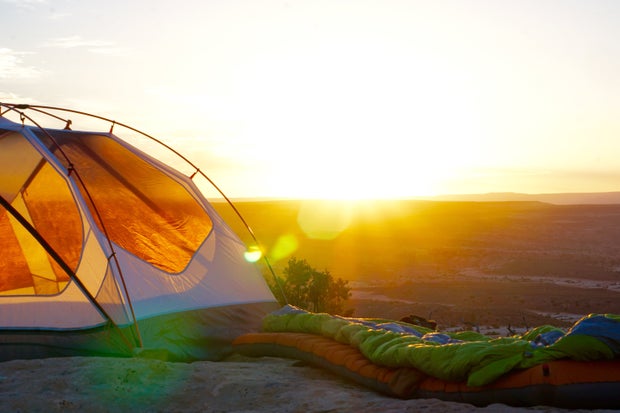 Jack Sloop / Unsplash
The Bluebird House
Location: Gold Beach, Oregon
Sleeps: 4 guests
Price: $165 per night
Description: Rainy season in Oregon can be a bummer, but watching the storm from a large treehouse with tall windows all around might be one of the calmest things ever. This treehouse backs up to Cape Sebastian State Park while the front faces the Pacific, as the Bluebird is 700 feet above the ocean. Take a 45-minute hike down the Oregon Coast trail to find another ocean access point. 
Link: https://www.airbnb.com/rooms/14538686?s=67&unique_share_id=f18d9cd9-e10a-4659-bed7-3ba613156887 
Treehouse in the Adirondacks
Location: Remsen, New York
Sleeps: 4 guests
Price: $269/night
Description: The Adirondacks draw in huge crowds of hikers every year. If you're looking to jazz up your normal tent setup, rent out this gorgeous treehouse. Constructed from the trees on the land it is built on. This house has been featured in magazines, such as architectural digest. With an 80-ft suspension bridge to get to the house, an entire wall of glass windows, and a chalkboard wall to leave your mark, there are many unique features at this stay. You will receive lake access and access to a sledding hill during the winter months if you so choose this destination. If the interior isn't photogenic enough for you, make sure to snap some pics of the 50-ft waterfall outside. 
Link: https://www.airbnb.com/rooms/28436865?s=67&unique_share_id=6e3c983a-e6ca-40a3-be22-d046f2b6c8bd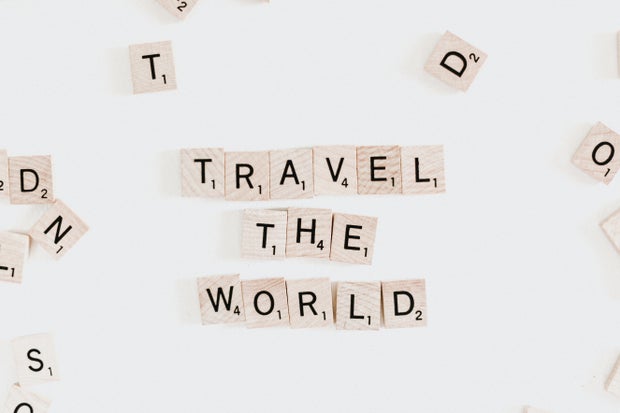 Priscilla Du Preez/Unsplash
Cozy Vermont Tree Cabin 
Location: Waterford, Vermont
Sleeps: 2
Price: $174/night
Description: While this treehouse is fairly similar to some of the others on this list, this location's exterior really stood out to me. There is a deck that winds around the house upon which a hot tub, swing, grill, built-in fireplace, and many picnic tables create a family-friendly atmosphere if you happen to stay in the winter months and can't get use out of the porch, no worries! There are two ski resorts nearby to spend your day. Although this cabin only sleeps two, this is the perfect place to host a group of friends on a Friday or Saturday night. 
Link: https://www.airbnb.com/rooms/223318?s=67&unique_share_id=bde2a3a4-e295-46f7-afe5-1a498933280e
Vermont Treehouse Paradise
Location: Mooretown, Vermont
Sleeps: 4 guests
Price: $246/night 
Description: This cozy treehouse was built by "the treehouse guys," a local Vermont company on the DIY network! Though smaller in size, this treehouse's location makes up for it, as you have porch views of Camels Hump State Park, quiet dirt roads, and walking trails, and are conveniently located next to Route 100. This quaint treehouse may be more suitable for shorter stays, as there is no shower attached to the property, so you will have to go to a local gym or swimming hole. 
Link: https://www.airbnb.com/rooms/43012788?s=67&unique_share_id=673bb523-fb66-480b-9784-f1e1f237de32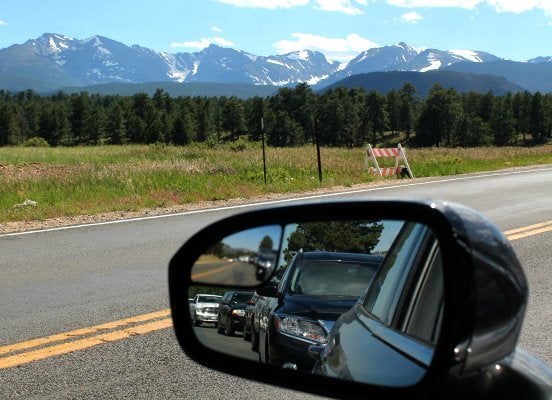 Charlotte Reader / Her Campus
Romantic Georgia Tree House Retreat 
Location: Trion, Georgia
Sleeps: 2 guests
Price: $196/night
Description: Another updated option, this treehouse, was completed in June 2020 and has many modern finishes. Walk into an open living area with large windows facing the west (perfect for summer sunsets), lots of natural light, and a screened-in balcony. This romantic getaway's unique feature is the Japanese Ofuro Soaking Tubs on a separate platform of the house. Take a nice bath while starring at Pigeon Mountain or explore the 15 acres of land on the property for deer, turkey, and native red cardinals. 
Link: https://www.airbnb.com/rooms/40943385?s=67&unique_share_id=f9aa7918-6f3e-41a6-b519-15b43b1911c0 
City Escape
Location: Dallas, Texas
Sleeps: 4 guests
Price: $277/night
Description: Dallas may give you city vibes, but I searched hard enough to find a city escape. Under the forest canopy next to a running brook, you will find this modernly rustic treehouse. Located in Little Forest Hills, this treehouse is visited by many local artists and photographers who flock here for inspiration and to catch a glimpse of the wooden interior. White Rock Lake is within walking distance, and you can always take a fun day trip to the Dallas Arboretum if you can't get enough of the outdoors! It sure won't feel like you're in Texas anymore (besides the Texas heat) when you book this paradise escape. 
Link: https://www.airbnb.com/rooms/20030566?s=67&unique_share_id=a2f6e8b6-8e7a-4b5c-b22c-a73b9742bafb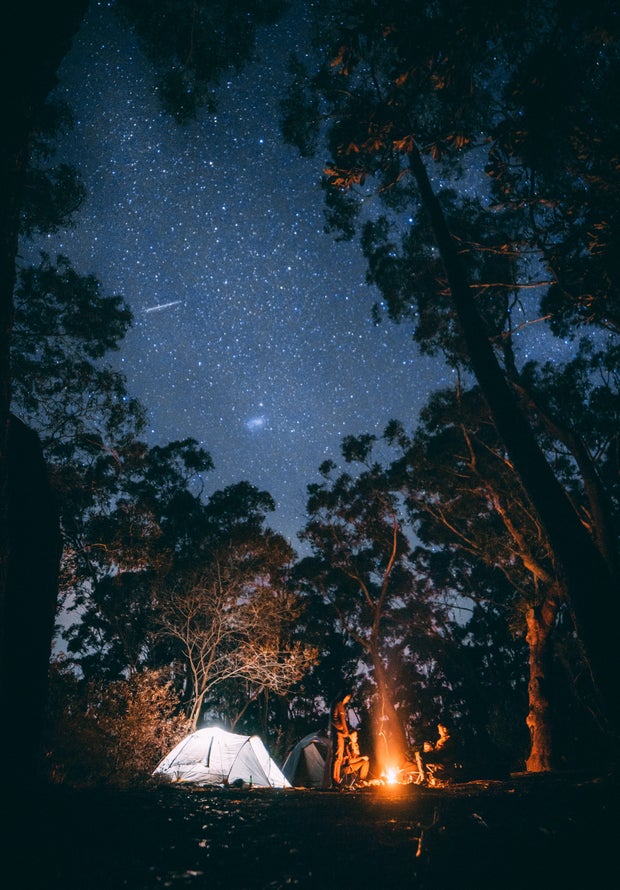 Photo by Jonathan Forage from Unsplash
These treehouses might not always be the cheapest option, but it is such a unique and fun experience that I highly recommend finding a way to budget it into your trip. Many of these rentals are in prime locations and have so much to do in their respective towns/cities, so I highly encourage you to research some of these treehouses further!