Greek life has a lot of mystery and unfamiliarity for people not in one of the organizations. The media also projects a stereotype that sorority girls are snobby, mean, and exclusive. At UConn, you always see the sororities promoting for one foundation or another through volleyball tournaments, selling things in the Union, or posting on their Insta pages. As a student, you can identify groups of sorority girls by their shirts around campus. As a recruit, you may be intimidated by the sheer number of smart and independent women judging whether you'd be right for their organization. I went Greek at UConn during COVID and I recruited other girls in a post-COVID world. I experienced the anxieties, disappointments, and joys of being a recruit and I understand what the sororities are looking for as we talk to girls over recruitment weekend. So, I'm here to give you the ins and outs of what it's like to go Greek at UConn.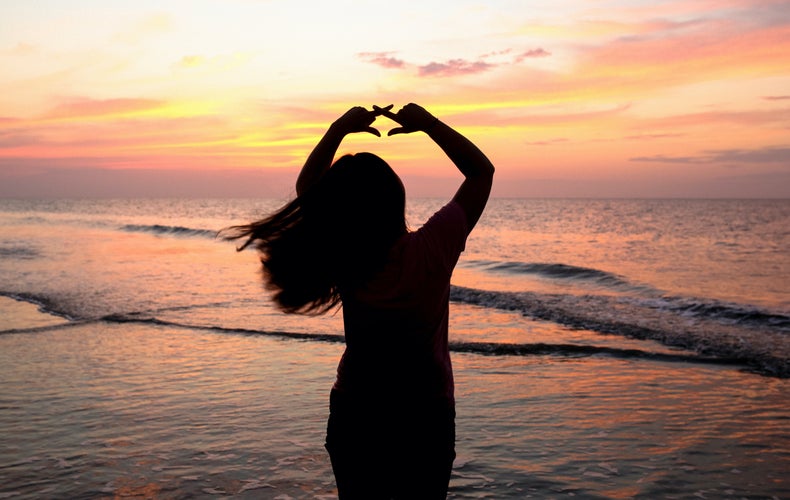 Greek Orgs
First, there are several different types of Greek organizations at UConn. There are volunteer-based and academic fraternities that are separate from social sororities. Out of the social sororities, there's the IGC, which is the Intercultural Greek Council which includes culturally-based sororities and fraternities that focus on cultural awareness. There's also the NPHC, which is the National Panhellenic Council that includes the "divine nine" historically African American sororities and fraternities. The last grouping of social sororities is the UCPC Panhellenic Council, which I'm a part of and can speak on. The UCPC are the sororities that have houses in the Ville (Husky Village) and are the ones most commonly heard about on campus.
UCPC
In the UCPC, there are nine organizations. Phi Sigma Rho is a part of the UCPC but undergoes a different recruitment process after the first day since they're a "women in engineering" sorority. The remaining eight organizations all follow the same recruitment process and recruit during the first weekend of the semester. These organizations are Alpha Chi Omega (A Chi O), Alpha Epsilon Phi (A E Phi), Alpha Omicron Pi (A O Pi), Alpha Phi (A Phi), Delta Zeta (D Z), Gamma Phi Beta (G Phi), Kappa Alpha Theta (Theta), and Pi Beta Phi (Pi Phi). There are certain stereotypes about each organization, but don't let that influence your opinion because they are often wrong and there are a bunch of different types of girls in each organization. Every girl I've met in Greek life so far has been kind, welcoming, and smart regardless of their organization, so go into recruitment without any pre-existing biases and try to be open-minded about the whole process.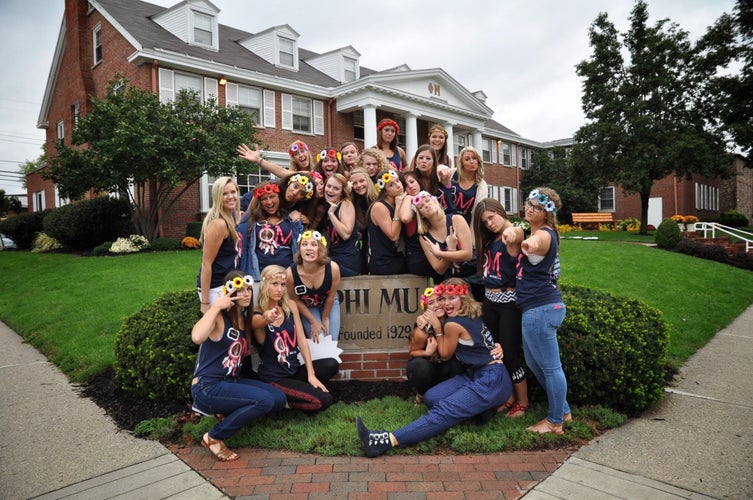 Recruitment Weekend
Recruitment weekend is the first weekend of the semester and runs Thursday-Monday. Each day you go back to fewer and fewer sororities as you spend more time in conversations with the ones you go back to. This helps to narrow the process so you can find your home, and also so the sororities can narrow down the list of girls they're going to offer bids to. Each day will also have a theme: scholarship, philanthropy, sisterhood, or preference. These themes are to allow the sororities to talk about their support for education, service, sister relationships, and rituals. Sororities' questions will often have to do with their "theme" of the day and they will often have a small presentation or speech about how they help their sisters with that specific theme.
Thursday is scholarship day, where you attend all nine sororities (including Phi Sigma Rho) and have quick get-to-know-you conversations with girls from every chapter. This day is exhausting because it's a lot of the same questions and A LOT of conversations. The best thing you can do on Thursday is relax, enjoy your time, and see how you feel after you leave each sorority. The vibe you get after you leave is very telling about whether or not you'd want to go back and if you should rank them high or low. As a recruiter, I can say that we're just looking for girls with good energy that can hold a conversation well. If girls seem uninterested or not willing to answer our questions with more than "yes" or "no", we're not going to rank her high, and she probably won't be welcomed back. Some questions you might be asked on this day are basic questions like "what's your major" and "where do you live on campus." There may also be some scholarship-based questions like "why is your education important to you" and "what clubs were you in in high school." Some questions that would be great to ask the sororities are "how do you support your sisters academically" and "do you feel like you have a good balance between sorority life and academics." At the end of Scholarship day, you will rank all of the sororities that you attended from your favorite to least favorite. If you really like Phi Sigma Rho, then this is where you start their recruitment process and stop rushing all of the other sororities.
What To Wear: Thursday is a pretty relaxed day, so either nice pants/a skirt and a sweater/blouse or a sundress would be appropriate. I wore a casual romper and some sandals.
Friday is philanthropy day and you can be invited back to 1-6 chapters (most people are invited back to 3-5). This day, the conversations will be slightly longer because you're going back to fewer sororities. Sororities will talk about their philanthropies within the university and their organization's international philanthropy. They will also probably talk about HuskyThon, which is a dance marathon in March that you will (probably) participate in to raise money for local Connecticut children's hospitals. Some questions that they'll ask on this day are "what do you do to volunteer" and "what volunteer groups have you been involved with." If you haven't been a big volunteer in the past that is totally okay; just be honest about your experience and express your enthusiasm about volunteering in the future at UConn. Some questions you can ask them are "what organizations do you volunteer for" and "what's your philanthropy." At the end of this day, you will rank the sororities you went back to from your favorite to least favorite.
What To Wear: Friday is also more casual but the days get progressively more formal as the days go on. Today would be a good day for a sundress, or you could still do pants and a nice shirt. I wore a sundress and sandals.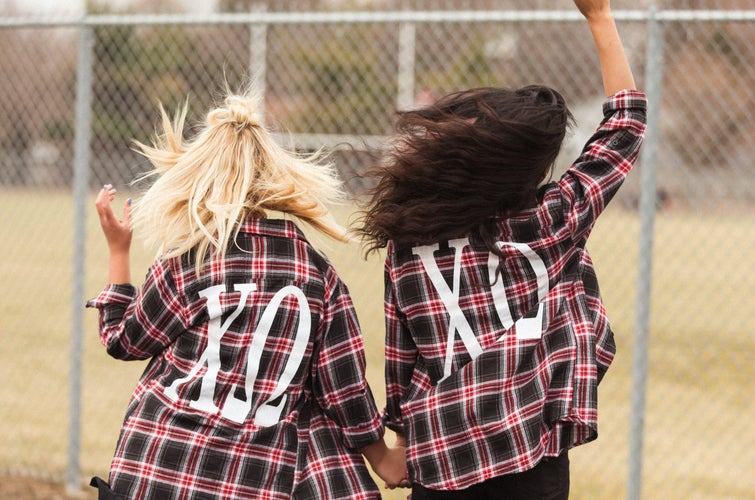 Saturday is sisterhood day and it's a chance for sororities to highlight their sisterhood. You can be invited back to 1-4 chapters (most people are invited back to 2-3) but this is the time to really start getting serious about the ones you like. Look at how the sisters interact with each other and see if there's love and respect there. You want sisters who support you no matter what, so watch and see if they do that for each other. This day will be longer and you'll have more in-depth conversations with sisters. They'll likely ask about any inspirational women in your life or ask about your friends. Make sure you ask what brings their sisterhood together and how they feel close to their sisters. With Greek organizations, you can be interested in their scholarship or philanthropy or ritual, but what really makes the experience special is the girls you surround yourself with. See which chapter makes you feel like you're talking to your best friends, and choose the place that makes you feel comfortable being you! At the end of this day, you'll rank the sororities you visited again and wait to see if you get invited to preference day.
What To Wear: This day is a bit more formal than the first two days. On Saturday, I'd wear a longer jumper or a more formal dress. The girls will all be wearing a dress in the same color. I wore a floor-length jumper and nude heels.
Sunday is preference day and you can be invited back to 1-2 chapters. If you're invited back to chapters on this day, you're somewhere on their bid list (meaning that you have the potential to receive a bid from them). However, only the top girls on each list actually get bids. Preference day is very serious as you are treated like a sister and get to have deeper conversations with the sisters. Many sisters talk about how their sorority has changed their life beyond meeting new friends and volunteering. This day is more somber and can be emotional. However, if you're not one to dig deep, it can also just be a more personal and genuine conversation than you've been having during the rest of recruitment. Some great questions to ask this day would be "how did you know this sorority was right for you" and "do you feel at home is this sorority." The girls may ask if you see yourself in any specific chapter yet. If you do, feel free to be honest with them about how you feel. They're trying to gauge your interest in their chapter just as much as you're trying to gauge their interest in you. Preference day is a huge honor to be invited to and is really meaningful once you experience it. After this day, you decide whether you would join the sororities you went to and which one you would prefer. You can choose to write down one or both of the sororities you went to, but remember that if you only got a bid from your #2 then you would be accepted into your #2. So, make sure you're happy with that one if you get a bid from that organization.
What To Wear: This is the most formal out of all four days. The girls will be dressed in the same color again (although likely a different color than the day before). This is the day you want to wear a formal dress or a professional outfit. I wore a black dress and nude heels.
On Monday, you'll gather in a lecture hall (this year it was in the Union) and get a card with your organization on it. It will be in a sealed envelope so everyone can open it all at once. The suspense is crazy as you wait for everyone to be handed their envelope, but once you open it you immediately find other new members in your sorority. Once everyone has opened their envelope, you all get to run out to the Union lawn to the sisters with your letters and then are bussed up to the Ville. At the Ville, everyone will be waiting for you in your bid day theme and will be screaming and running towards you. It's a super fun event where everyone is taking pictures and dancing!! This day and all of the days after are the reasons why recruitment is so important and why it's essential to pick the sorority you really want.
What To Wear: This day you're going to get a shirt that corresponds with your sorority's bid day theme. The best thing to match any theme would probably be jeans and white shoes, unless you're told otherwise. This is what I wore on my bid day and it worked out well!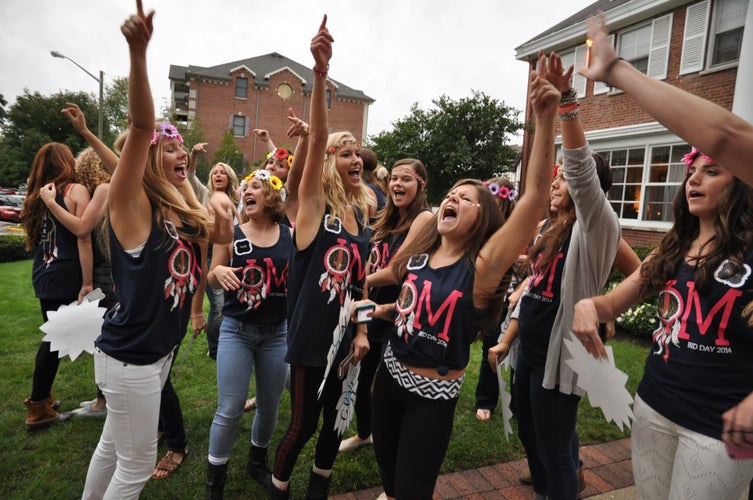 Tips and Tricks
My best tip for getting through recruitment is to ask questions! You don't want the conversation to be slow or have any awkward silences, so ask lots of questions and respond to the sisters' questions with more than just one word. Be enthusiastic with your answers and include lots of details that the sisters can move the conversation along with. Another tip is that although the days have "themes" (scholarship, philanthropy, sisterhood, and preference), it's okay to talk about other things to really get to know the girls. Some of the best recruitment conversations I've had have been about random things, whether that's our dream vacation spot, favorite foods, or ranting about different dining halls. You want to connect with the girl and have a good time because it'll be more enjoyable for you; she's also likely to rate you higher. So. even though there are themes (which you can certainly ask about) take a deep breath and just talk as if you're chatting with your best friend.
"They may really like you and just not be able to tell you!"
Something I didn't realize as a PNM (potential new member) is that the sororities also rate you at the end of each day. This isn't a be-all-end-all because every girl throughout the week will rank you and those scores will be accounted for. If you have one awkward conversation it's not the end of recruitment, so don't put a ton of pressure on yourself and remember to have fun! Another thing I think a lot of PNMs don't understand is bid-promising. The members of the sorority can't say anything like "see you tomorrow" or "you're going to get a bid" or make any comment that implies you're going to be part of their organization. If you don't know what a sorority or girl thinks about you, it's probably because they're not allowed to tell you! This is very normal so keep your confidence and don't freak out, because they may really like you and just not be able to tell you!
My biggest piece of advice throughout the entire recruitment process is to have an open mind. Don't go into recruitment with just one sorority in mind with the intention of dropping if they drop you. Take your time to get to know the different chapters and have fun getting to know the girls. Your heart will tell you where to go and you'll know when you feel at home. Even if you get a sorority that isn't your favorite at the end of the process, try to stick with it the first couple of weeks and see if you can grow to love it. With that, have a good recruitment weekend and have fun!