Best responses to the argument against UConn's dominance
Recently, there has been a storm of media commentary on our women's basketball team.
It isn't about how amazing they are, how they are arguably the most dominant team in sports, or about how athletic and talented the players are.
Instead, it consists of conflicting opinions on whether UConn's unwavering dominance is "bad for basketball."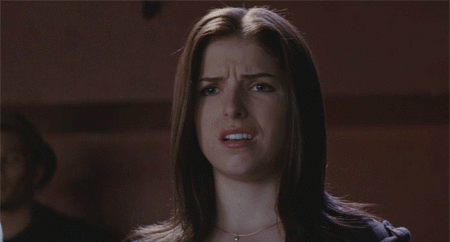 It all started with an unfortunate tweet by Boston Globe sports columnist Dan Shaughnessy.
Killing the women's game? Is playing nearly-flawless basketball harming the entire sport? It's actually doing the complete opposite. As a former basketball player myself, UConn is amazing to watch; the plays they execute, their shooting percentages, and the unwavering defense are truly incredible. The fact that being very, very good at basketball could possibly be bad for the sport makes zero sense.
Women in sports face enough troubles as it is. In 2014, researchers at the University of Minnesota Tucker Center for Research on Girls and Women in Sport found that, although women make up 40% of all sports participants, they receive only 4% of media coverage. Star WNBA players make hundreds of thousands of dollars less than their male counterparts, even when you factor for the difference in revenues made by each league. The list goes on, and Shaughnessy's comment isn't helping.
Luckily, many brought up some amazing points to prove him wrong.
Coach Geno Auriemma (who has the most undefeated seasons of ANY coach, I might add- men's or women's, as well as countless other accolades) responded telling Shaughnessy that if it was so uninteresting, "Don't watch."
He went onto mention Tiger Woods- who also achieved dominance over his sport for a time.
"When Tiger was winning every major, nobody said he was bad for golf. Actually, he did a lot for golf. He made everybody have to be a better golfer. And they did. And now there's a lot more great golfers because of Tiger," he said.
Photo by Mike Groll/Associated Press 
Others were quick to bring up similar arguments., such as NBC Connecticut's Bob Maxon, bringing up legendary coach John Wooden's UCLA team that won ten national titles and had four perfect seasons.
Radio host Holly Rowe attacked the comment on The Dan Patrick show, saying that Shaughnessy's comment was "sexist" and took away from the amazing work the players were doing.
"People are better because they're chasing UConn," she said. "It's great for the women's game because they have set a standard that people are trying to get to."
Rodger Sherman echoed Rowe's comments about sexism, in an incredibly well put together article for SBNation, titled "Saying UConn hurts women's basketball is misogyny disguised as legitimate sports opinion."
And yet when the UConn women's team dominates, people react with disdain right off the bat. They see these 60-point wins against elite competition, and instead of wondering how it's possible, they jump to a conclusion. They say UConn is too good to be interesting and that the competition must be awful. They say this without watching not because they have any clue what they're talking about, but because they're looking for reasons not to watch women play sports.
Stop lying and pretending that greatness bores you. We know you're captivated by greatness in men's sports. The reason you're uninterested in what UConn is doing is not because they're too good, it's because they're women. Saying UConn is hurting their sport by being too good is misogyny passed off as a legitimate sports opinion, and it's disappointing to see mainstream media publications accept it as a legitimate narrative.
Finally, SNY journalist Kerith Burke tweeted some screen shots of her thoughts on the arguments facing UConn, and they're seriously worth the read.
As Jay Bilas put it, "If you find it boring to see prolonged excellence that goes beyond just about any measure of dominance in sports, then you might want to get used to it. Because while you might say you're tired of watching it, UConn doesn't look tired of doing it."
The women's team will play Oregon State in the Final Four on April 3 at 6 p.m. Watch it on ESPN- but remember, Dan Shaughnessy- no one is forcing you to! 
Cover image source by Stephen Slade/UConn