My Ideal Bachelor Hometown Date in New Orleans
If you're watching The Bachelor this season, you know that hometown dates were a couple weeks ago. Normally, the bachelor travels to each of the remaining women's hometowns to meet the families. Just like everything else in our lives, COVID-19 has forced the show to make some changes: the families will be entering the "Bachelor bubble" and forgoing the hometown aspect for safety reasons. My nostalgia for the extravagant hometown dates got me thinking: what would I do on a hometown date in New Orleans if I was on The Bachelor? Mom, if you're reading this, don't worry! I have no plans to audition for The Bachelor anytime soon.
For my hometown date, I would have the bachelor meet me in Audubon Park. The beautiful oak trees would be the perfect background for a dramatic, hug-filled reunion. We could even hang out on a bench and feed the pelicans while talking about our feelings. If we're lucky, there will be a food truck parked outside for us to share a yummy treat.
My next stop would be taking the streetcar all the way downtown. Nothing says charming like admiring the beautiful houses on St. Charles Avenue while snuggling up on the ancient wooden seats. My only concern would be fitting the camera crew on the packed car!
Once we're downtown, it's straight to the French Quarter. You can't have a touristy day in New Orleans without hitting Bourbon Street. We would laugh at all of the crazy bars and maybe even stop at one for a quick ride on a mechanical bull. Once we are ready to get a little more classy, we would have a fancy brunch overlooking Jackson Square and enjoy some live music. Maybe we even get up and dance (I feel like this happens in every episode). 
As the day winds down and we get ready for the big family dinner, we could stop into a cute market like Auction House. There, the bachelor would buy flowers for the family and we would exchange last-minute nervous thoughts. Will Dad bombard him with questions? Will the hard-to-please sister approve?
Even though I don't see myself as a Bachelor contestant, although I am the same age as Kit from this season, it was fun to imagine what I would do if I had to show off New Orleans on live TV. Especially during a pandemic, it's nice to show some appreciation for the lovely city I get to live in. Best of luck to Matt in the last few weeks of his Bachelor journey!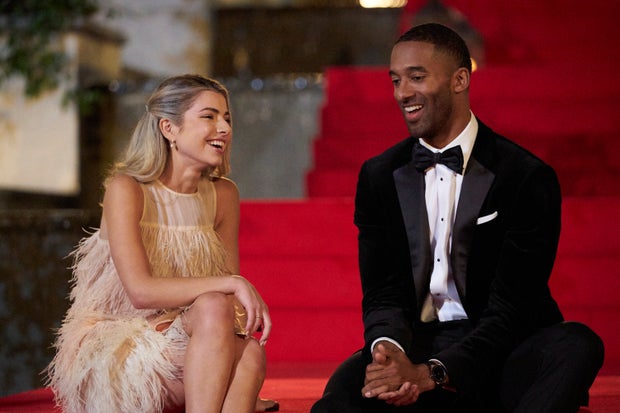 ABC/Craig Sjodin