Ever wanted that matte, full-coverage foundation without looking like a birthday cake and fearing it drying out your skin? Look no further!
"Good Apple Skin-Perfecting Foundation Balm" by KVD Beauty has been taking the world by storm after going viral on TikTok for creating the most nourishing, poreless foundation to date. Don't believe me? I tried it for myself and I can say the hype is REAL. Keep on reading to find out the scoop on this viral foundation favorite!
User @MikaylaNogueira on TikTok posted a video on 3/18 of her trying out the "Good Apple" Foundation to really see if it was as good as it seems. We were just as impressed as she was! Even with acne scars and discoloration, this foundation is anyone's dream for full-coverage without the feeling of your skin suffocating.
Mikayla also remarks in the Tiktok that "It's extremely full-coverage but it's light. It doesn't feel like there's anything on my face."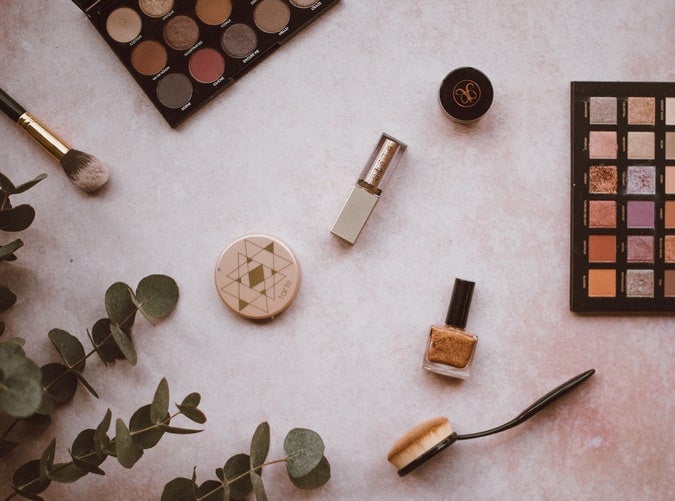 According to KVD Beauty, they aim for the "Good Apple" Foundation to be "a fresh, matte finish. Not dewy. Smooth like an apple and just like skin." The foundation is infused with apple extract and sodium hyaluronate to help nourish and hydrate skin. It also supposedly minimizes the appearance of pores for a smooth, healthy look according to their website! Whether dry or oily, this foundation is just for you! Plus, the packaging is just gorgeous.
If this before and after by @tesla.beauty isn't enough to convince you to buy this amazing product, maybe these other fun facts will convince you. This vegan foundation is NOT tested on our furry friends and is actually fully recyclable! In 40 different shades, there's no hassle and stress to pick out your color. In fact, returns are FREE within 6 days!
KVD Beauty's "Good Apple" Foundation Balm is differently worth the try. As someone with combination skin, it has definitely given me the glow I wanted without creating more problems are me once I take off. I hope you enjoyed reading this mini-review and that you join the fun in loving this new product before it sells out in stores! 
KVD "Good Apple Skin-Perfecting Foundation Balm" is sold at Sephora and Ulta stores, as well as KVD Beauty for $38.