A Pageant Queen Among Us: Kirsten Haglund
The College of New Jersey welcomed royalty on Monday, February 27th when former Miss America Kirsten Haglund visited campus for National Eating Disorders Awareness Week.
"You don't have to be thin to be worth something," says the former Miss America. From the glitz and glamour of the pageant world emerged a voice of reason, one that said, "I'm not perfect. I have flaws and I am still successful."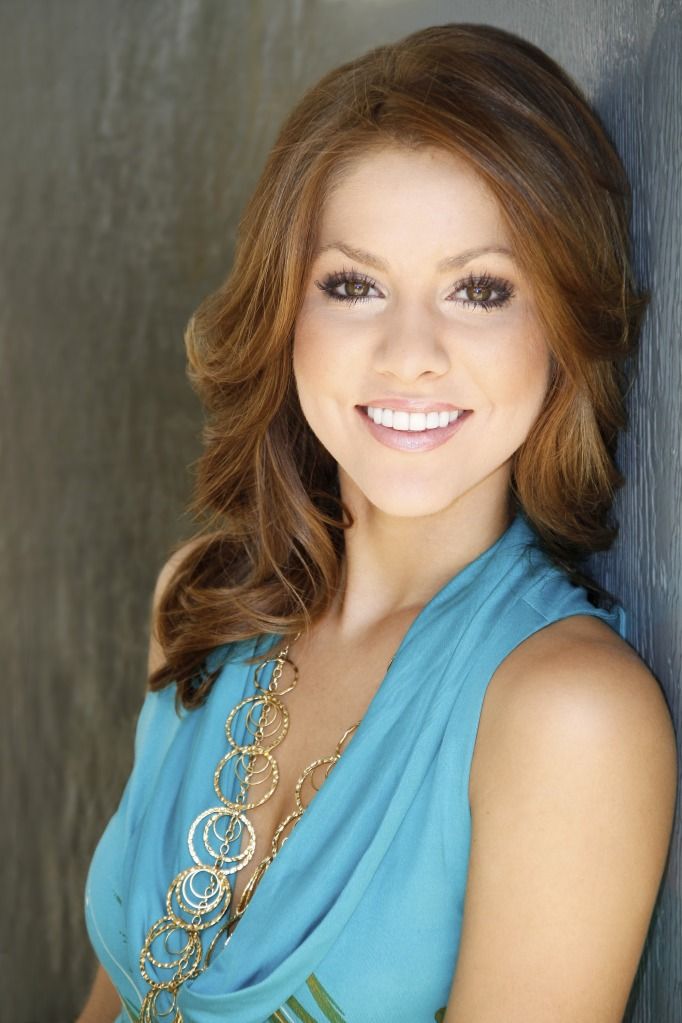 When Kirsten Haglund won the title in 2008, along with her crown came a metaphorical megaphone. From that day forward, she devoted her life to raising awareness about eating disorders. It's an issue that hits close to home, as Kirsten herself struggled with anorexia from the age of 12 to 15.
"Women are capable of so many amazing things and yet many of them are prevented from reaching their full potential because they are crippled by low self-esteem," she explains. "Where is the balance of health? We are either obese or starving ourselves."
According to Kirsten, she entered her local pageant primarily for the scholarship money and never anticipated winning Miss Michigan, let alone Miss America. "But I did win, to my great surprise, and I spent that next year as a freshman at the University of Cincinnati during the week, driving back to Michigan to be Miss Oakland County on the weekend," she recounts.
As for her competitors, these ladies are no ditzy beauty queens, Haglund adds. "Girls go from this program to become doctors, lawyers, television personalities, journalists and moms. They don't all just become models, get fake boobs and go live in LA for the rest of their lives," she says with a laugh. During the competition, Haglund says she did her best to be an example for her peers. "Being that person who models good behavior opens you up to others asking you for help," she said. Sure enough, a few girls came up to talk to her about body image and their own experiences.
Once crowned, Miss America embarks on a year-long national speaking tour to promote her chosen platform. In just one month, according to the Miss America website, she travels approximately 20,000 miles.
"It does get exhausting, I'm not going to lie," says Kirsten. "But I loved it. Like most women, I love to get dressed up and wear heels, but I also love my sweatpants. To be in a world where you constantly have to be perfect is exhausting." She says she made an effort to show people she was "normal and average" during her time as Miss America. "I thought it was important not to be a performer every day."
Though her year of service is over, Kirsten continues to promote her platform. "I am still traveling and speaking, working for Timberline Knolls and doing events like the one at TCNJ," says Kirsten. "That is the way I can continue my advocacy work in a way that is more compatible with being in school again." She has also created the Kirsten Haglund Foundation, which provides treatment scholarships for women struggling with eating disorders.
When asked what the average collegiette can do to make a difference, Kirsten advises that we pay attention to our friends and classmates. "If you see something, say something," she said. "You are responsible. If you see a girl's life spiraling out of control, she doesn't have her mom and dad with her at college, so you become the first line of defense." In short, she says, these issues can kill and that is why it is so important to intervene. "Don't be afraid to step in," she adds.
"We need more women to say it's okay to feel comfortable in the skin you're in," the former Miss America concludes. "If women don't start believing that, no one else is going to."