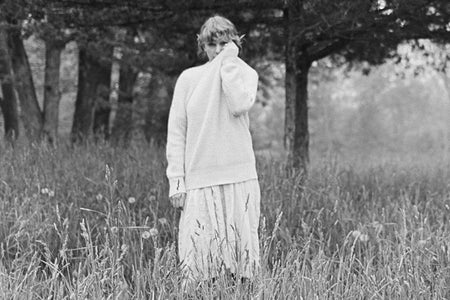 "Mr. Perfectly Fine": Parallels that Scratch My Brain
As a Swiftie, I was emotionally preparing for Taylor's version of Fearless. However, I was not ready for "Mr. Perfectly Fine." The best way I can describe it is to say that it scratches an itch in my brain. And after I heard it for the first time, I started getting TikToks that talked about the lyrical parallels in the songs; Taylor Swift is indeed a lyrical genius. It blew my mind, so I compiled a list of the parallels and callbacks in "Mr. Perfectly Fine" that I found on TikTok and Reddit.
MPF: "Mr. Perfectly Fine"
King of My Heart: "I'm perfectly fine, I live on my own"
Starting from the title, the first thing I thought of was the opening lines in "King of My Heart." It might be a coincidence, but it was that line that sparked the scratching of my brain.
MPF: "Mr. here to stay, Mr. looked me in the eyes and told me he would never go away"
Forever and Always: "You looked me in the eye and told me you loved me"
Last Kiss: "You told me you loved me so why did you go away?"
She's too good. There two parallels within one line!
MPF: "It takes everything in me just to get up each day"
I Almost Do: "It takes everything in me not to call you"
MPF: "Hello, Mr. casually cruel"
All Too Well: "So casually cruel in the name of being honest"
When I first heard that line, my heart stopped. I recognized it right away and couldn't stop thinking about it.
MPF: "Mr. everything revolves around you"
Dear John: "Long were the nights when my days once revolved around you"
She's outing everyone. Joe Jonas and now John Mayer.
MPF: "Mr. never told me why"
Tell Me Why: the entire song
I feel like this is pretty self-explanatory.
MPF: Mr. never had to see me cry"
I Knew You Were Trouble: "He'll never see you cry, pretends he doesn't know that he's the reason why"
MPF: "Mr. insincere apology so he doesn't look like the bad guy"
Dear John: "You're an expert at sorry, and keeping lines blurry"
MPF: "You sashay away to your seat, it's the best seat, in the best room"
The Story of Us: "I used to know my place was the spot next to you, now I'm searching the room for an empty seat"
"The Story of Us" is one of my favorite songs and this hit the "spot."