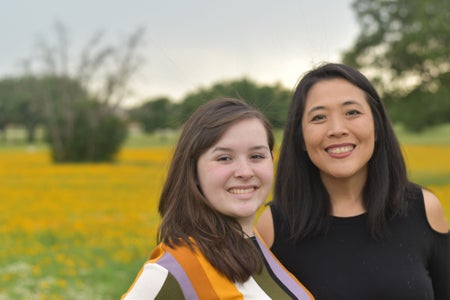 Perks of Going to College with your Mother!
The Perks of Going to College with your Mother!
I know that you might be thinking, "What? Going to college with your mom? No way!" But honestly, I LOVE going to college with my mother. My mom and I are both working on earning our degrees at Texas A&M University; my mother is working toward her M.Ed., and I am in undergrad. Being able to go to college with your mom has so many perks. It would take forever to list them, but here are a few of my favorites:
1) Saving Money on Lodging!
Again, you may be thinking, "You're living with your mom, too?" Yes! My mother, sister, and I moved to College Station, TX to attend college. Instead of each living in separate dorms and apartments, we share a 2-bedroom apartment. Living with my mother during college has saved us thousands of dollars, and I am not kidding. On-campus living is expensive, and the quality and size of the dorms are not nearly as good as the quality and size of an apartment for the same price or cheaper! Plus, with on-campus living, it is mandatory to purchase meal plans which are expensive, too. Living off campus allows us to buy groceries from the store with the option of being healthy and a lot cheaper. Also, having your mom right beside you as you go on the long and stressful journey of college is probably the best thing for a freshman girl in college. Not gonna lie, I have had three mental breakdowns in the first three weeks of college. If my mom hadn't been there to love me and snap me back to reality, I don't know what I would have done! And that brings me to the next perk……
2) Your Mom has Your Back!
As we all know, college is rough! But going through it with your mom can be the best medicine for your emotional and mental health. As I mentioned, I went through some ugly days, but, thankfully, my mother was there to help me out. She is my hero! Growing up, people always asked me what I wanted to be when I was older, and I always answered, "An Architect!" But, now, I realize I want to be like my mother. She is the strongest, boldest, most caring, loving, and beautiful woman I have ever had the pleasure to know. Once you meet my mom, you will never forget her fiery spirit. With my mom by my side, there is nothing I cannot do!​
3) Home Cooked Meals!
Recently, a classmate was telling me how much she missed her mother's cooking as we were talking about our excitement for the Thanksgiving break. Through this conversation, I realized how blessed I am to be able to enjoy my mom's cooking in college. Most college students only get to appreciate the familiar taste of home on select weekends and holidays. Nothing is better than coming home from a stressful day in class to your mom's delicious food! My mother never ceases to amaze!
Home cooked meals, emotional support, and saving money are just a few perks of going to college with your mom. I have loved the experience of going to Texas A&M with my mother, and I highly recommend it. But, maybe, that is just because I have the best mom in the universe!