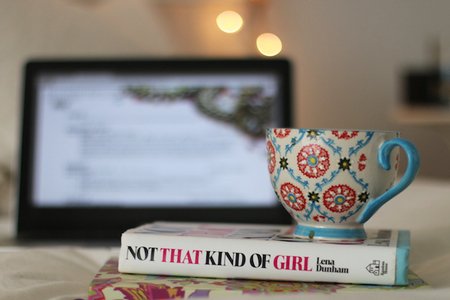 Carole & Tuesday: A Netflix Review
From a span of a week, I finished all twenty-four episodes of Carole & Tuesday. There are absolutely no regrets on my part except for the fact that I finished too quickly.
When people think of anime, I am almost too afraid to ask what their first impressions are. There is a stigma against anime that seems to run deeper than simple cartoons. In fact, a part of me feels the need to hide my interest in anime from others.
But it is not even bad.
For me, anime has been pretty important for my growth and the reason why I can be the way I am. When I read manga or watch an anime, I am there for the story, not the extra additions that people stereotypically think of. Carole & Tuesday was meaningful to me to the point that I was watching it at midnight during school nights, knowing I would get less and less sleep. And I was fine with that.
Carole & Tuesday was meaningful to me. I have to admit that the songs were what led me to the anime. Despite being a Japanese animation, the songs were done in English. In context, I did watch the anime using the English dub (meaning the audio was in English), but I had the English sub (as in English subtitles) for the Japanese audio. Therefore, there were some differences I could catch on between the Japanese version and English version. Some censoring of certain things, but it must be difficult matching the voices to the characters.
I have to admit that the songs were very catchy. There is a variety of them, but the show is focused on the two main characters: Carole and Tuesday.
The background of the story is that Carole and Tuesday meet on a bridge after Tuesday, the runaway daughter of a Presidential candidate for the planet Mars, sees Carole playing the piano. Carole, an orphan from Earth who was put in a refugee camp and sent to Mars, kindly welcomes Tuesday into her home. From there, they become close friends who make music together.
There are other characters, and if you are watching carefully, you might see some resemblance to actual musicians through these characters. Each one has their own style, and it is gorgeous in the end when they all come together. But I'll just leave it to you to watch it if you wish to do so.
I learned a lot through this anime. It is important to never lose sight of yourself when you are accomplishing your dreams. And never forget the people who supported you from the start; the people who were there for you at your toughest times. Carole and Tuesday started out with nothing. At one point, they take the opportunity to perform in front of the crowd as a replacement for another singer. They get boos and cans thrown at them, but they kept going because at least one person was there to listen. If you really want to see your dreams develop, make the right effort. It is fine if things do not always go as planned. There is time. Take the time to do it right if you can (but mistakes are great to learn from).
This anime actually was insightful in terms of the messages they bring up. Perhaps those who are extremely poltical may or may not want to watch this because it does talk about immigration in their own terms. Although, I do suggest keeping an open mind while watching because it is good to test out a new point of view. Politics, however, is not the driving point of the story. It is more like a miniature subplot to help the audience understand some of the characters. Overall, there are other areas in this anime that allow for openness. The characters are diverse and each has their own story to tell.
There was a lot of character growth from another character, Angela. She had been a model since she was a child. However, it was done to make her mother proud. Even when she gets a singing career, it was done for her mom. I would say that parent and child relationships are very significant in this anime. Between wanting to make your parent proud but wanting your freedom, it gets hard. Yet, if you want something, I learned that clear communication between both sides will always be important.
In the end, I would like to spoil one very, very important thing. There is no continuation after part two of the anime. A blank screen will tell you: "Will be continued." That led me to feel pretty hopeful especially because I wanted a continuation of such a beautiful story. Also, some character relationships did not fully develop, so I wish there was a better closure. Now, if only they did not mess with my feels towards the end. If you are not careful, you miss the next screen that says, "...in your head." That hurt.
Although, maybe I can check out the manga next.