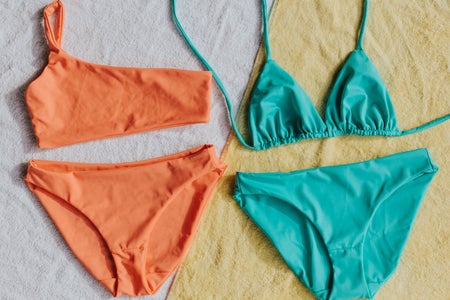 3 Ways to Start Packing Now for Summer Break
You can tell that it's midterms time around campus because the weather is getting warmer, the days are getting longer, and the library is filled with sleepy, stressed-out students. However, all of those things mean that spring break is right around the corner! That means a full blissful week away from campus and all of the stress it can bring!
It's easy to get caught up in the week before a break with all of the assignments you have to finish and travel arrangements you have to make, but it's worth it to remember that you'll be even more stressed during finals week. That's why you should think about bringing stuff home during spring break so you have less to pack for summer break:
1.

Bring home your winter clothes

This one doesn't apply as much to me since I pretty much wear the same things year-round, but if you did bring a lot of winter clothes with you at the beginning of the semester, then there's no reason to keep them around! Pack up your heavy sweaters, winter coats, hats and mittens to make room for spring fashion. Don't go overboard though— there will most definitely be a few cold days after break!

2.

Get rid of old textbooks and class materials

You're most likely already finished with some of the textbooks you were using in the first half of the semester. If you don't plan on selling those textbooks back to the campus bookstore, then consider taking them home! This idea also applies to class projects and materials. I have several art projects lying around my room from the first half of the semester that I definitely want to get out of the way.

3.

Make sure you have enough boxes

You'd be surprised at how much extra stuff you can accumulate over a semester, so make sure you have enough boxes to bring everything back home for summer break. If you filled every box and storage container to the brim in January, then you might want to bring an extra box or two back to campus with you so you have some wiggle room when it's finally time to come home for the summer.
Whether you're just starting your break, have already had it, or it's a few days away, good luck with the rest of the semester! You've got this!