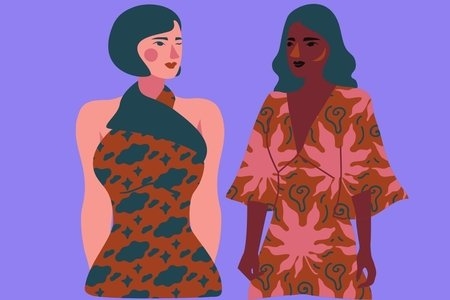 Original Illustration for Her Campus Media
The Shift of Latina Representation on TV
For years Latinas have fought to be represented as human beings rather than a stereotype of "spicy" Latina, with the same characteristics; loud, long black hair, lots of makeup, and an hourglass figure that contributes to the over-sexualization of our culture. There were only two characters to play: the hot Latina or an older religious and conservative housekeeper/maid, creating only two Latinas types, with no character development whatsoever. With movements and calls for change, the depiction of Latinas has been changing, now they are seen as women that work in every field, have different personalities, look different, and live differently! And while there is a lot of room to grow, there are characters and Shows that are already paving the way for better representation! These are just some examples of the new wave of real Latinas on tv.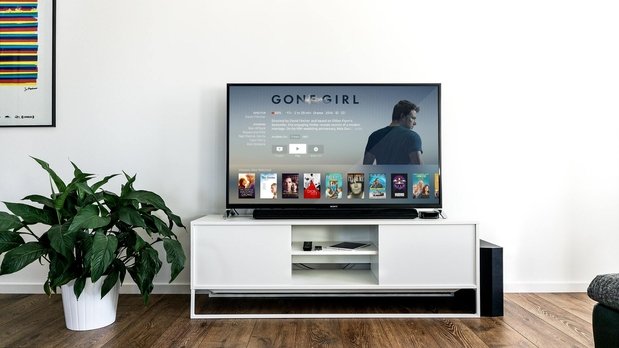 Photo by Jens Kreuter on Unsplash
Jane, the virgin, is a show focusing on Jane Villanueva, a Latina that got pregnant by accident, but she kept her baby and her oath to stay a virgin until marriage. Her religion does not define her; her story does. She's a fighter who went from a waitress to a published writer. But this show features Jane, her family, and several Latin characters that break stereotypes left and right. They are immigrants, learn how to speak English, face deportation and discrimination. It brings light to the issues we face as a community.
Callie Torres was the head of orthopedic surgery in Grey's Anatomy, but her character was not only a doctor. She was a bisexual woman that stood up to her conservative father, married a woman, and raised her daughter; she always protected her friends and the people she cared about no matter what. And most importantly showed Latinas everywhere that they don't have to lose their fire to be taken seriously; she worked hard and earned everyone's respect for being herself.
Amy Santiago and Rosa Diaz from Brooklyn 99. Two detectives with opposite personalities that break the stereotype; they are intelligent, strong, and happen to be Latinas. It shows that race doesn't define who they are; they define themselves. Brooklyn 99 It is one of the only shows that is not based on Latin families with more than one Latina, and addresses issues and stereotypes with humor as it overcomes them.
The show Lucifer introduced Ella López on its second season, a forensic scientist that woman everyone's hearts. She's known for her hugs, and being is one of the nicest characters; she's also proud of her family and upbringing, even if it wasn't the easiest. There are only a few Latin scientists on tv, but she's one of the best as she uses her intelligence and charisma to solve crime scenes every time.
One day at a time has been praised for their Latin representation. It follows Penelope, Lydia, Elena, and Alex Alvarez, a Cuban American family dealing with today's world. It sows very different women and their struggles as well as points of view. Penelope, the mother, is a veteran who now struggles with PTSD, but that doesn't stop her she works to sustain her family while addressing the denial and issue with mental health in the Latin community. Lydia, her mother, is the "typical" Cuban grandma, who is very religious and follows the stereotypical fiery Latina, regardless of her age. She is still beautiful, and she knows it; she owns her femininity and her culture. On the other hand, Elena is the new generation; she is openly lesbian and socially aware. She is always addressing social issues and advocating for equality while stepping away from stereotypes by instead following who she is. 
Perhaps one of there most controversial characters is Gloria from Modern Family, played by Sofia Vergara. She has been criticized for her representation of Latinas, not only by the way acts or that says but also by her looks. In the show, she plays a Colombian with an American family, getting used to their traditions without losing hers. She has a big personality, and she's never hidden it, she's proud of her culture and her accent, which is one of her most significant traits, and although she's been ridiculed by it, she has shown girls that is ok if they have one, and that it is part of who they are. 
In my opinion, the problem doesn't rely only on how stereotypical a Latina is, but on the number of representations we see. Some women are like Gloria, and there are also women like Rosa, Callie, Penelope, and Ella. Latinas that come from every background that look white, black, and mixed have accents, and some don't, and they can do everything they decide to, not regardless of being Latinas, but because they are Latinas.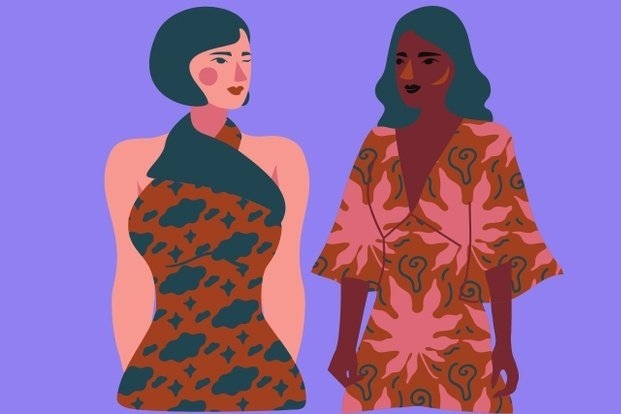 Original Illustration for Her Campus Media