Cheaper Alternatives to the Nail Salon
Ever since getting my first set of acrylics for prom in 2015, I have loved getting my nails done at a salon. Trust me, I've tried it all, from regular manicures to dip powders to gel polish over acrylic tips! However, like most students, I do not have the budget to continuously get my nails re-done every two weeks. Getting pampered is nice for special occasions, but as a boss babe on a budget, I needed to find options that are a little friendlier on my wallet. Here are a few ways that I've found to get beautiful nails without breaking the bank.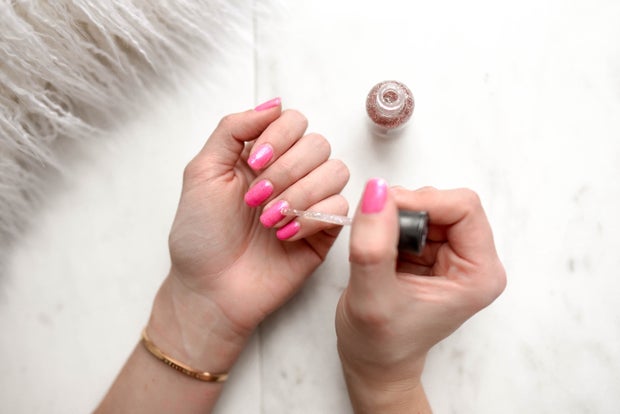 Photo by Element5 Digital from Pexels
1.  Do your own nails at home
This one is fairly obvious, but I figured I'd throw it in here. I've been painting my own nails for years, and while I'm not great at it, it's certainly the cheapest alternative. Tons of stores, online and in-store, carry nail polish in a wide array of colors. And, you can pick how meticulous you want to be about your manicure. I personally hate the nail buffer at the salon, but if I'm at home I can skip that step altogether. There are also thousands of tutorials for nail designs on YouTube and other platforms which are great if you decide you don't want just a solid color. Some of my personal favorite nail polish brands include Essie, OPI, and Butter London.
Pros: cheap, you have control over the process and design

Cons: can be time consuming, can be easy to mess up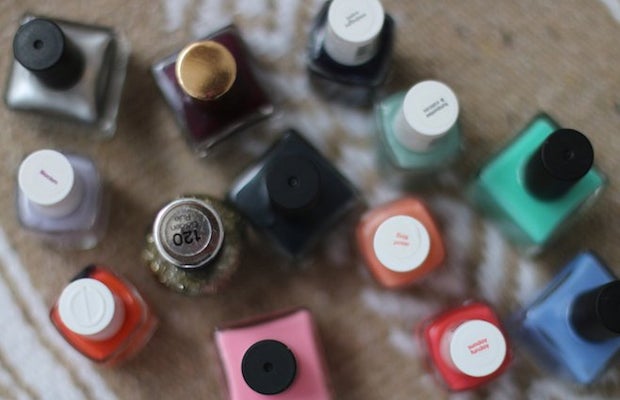 Her Campus Media
2. Press on nails.
Hear me out! I know it sounds silly, but in the midst of the pandemic last year, I re-discovered press on nails. I'm not talking about the super cheap plastic ones that hurt your cuticles when we were kids; no, I'm talking about the ones with salon-like designs that resemble acrylics without the damage. These look great if you have a last minute event or date to go to. I've only used the brand Kiss, but I'm sure there are plenty of other brands with similar quality products. I will say that I find the imPress nails are easiest since they already have adhesive on them. If you work with your hands a lot, I recommend carrying nail glue or extra adhesive in your bag.
Pros: quick to apply, most acrylic-like look

Cons: may not last as long as other alternatives, sets only have specific nail sizes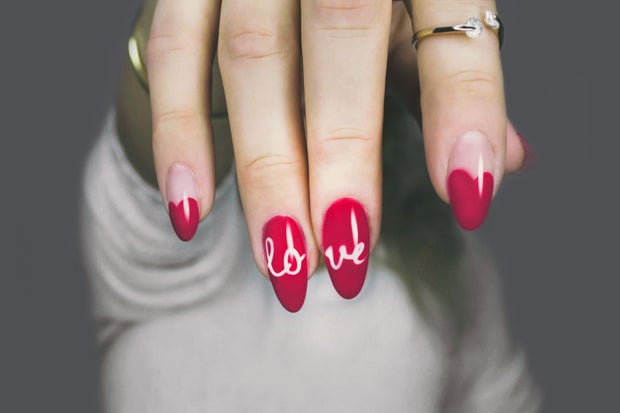 Unsplash
3. Nail polish stickers.
Again, I know this might sound crazy, but they work! I haven't gotten my nails done since August, and I miss having pretty, girly nails while I'm typing away at school work or shifting through racks of clothing at my job in retail. I saw my manager's nails the other day and asked where she got them done. She told me she actually did them herself using nail polish stickers. I couldn't believe it, so I hopped on Google and found them. The brand I use is called Dashing Diva. They're easy to use (it does take some nail prep) and they lasted two weeks through all of my showers, dishes, chores, work, and life in general. I was shocked. They have a variety of colors and patterns, and each kit comes with enough stickers to do your nails twice. I'm always on the lookout for them and have seen them at Target, Ulta, Sally Beauty, and even TJ Maxx.
Pros: long lasting, good variety

Cons: requires nail prep, takes time to master application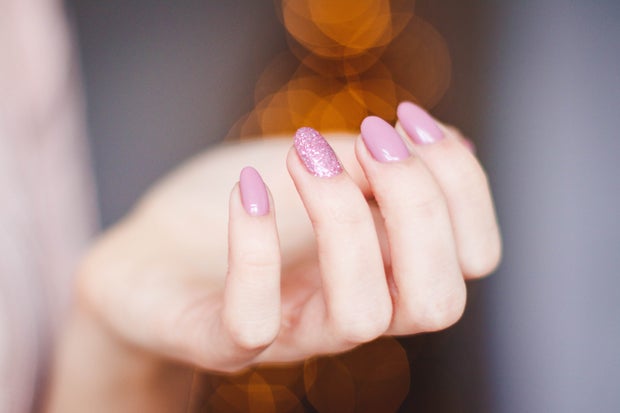 Photo by Valeria Boltneva from Pexels
As someone who used to get acrylics every two weeks, I majorly miss the nail salon. However, with the pandemic still running rampant and my wallet not being as green as it once was, I have been surprisingly pleased to find options that last just as long and give the same effect. If you decide to try any of these alternatives, I hope you have as much fun with them as I do!