Where has the time gone?
       I was born in the year 2000. Right now, that seems like a long time ago. I am feeling old now that Tik Tok celebrities are younger than me and I cannot quite fully grasp new trends. Something really big in the media lately is bringing back shows, music, and fashion that were once popular in the early-late 2000s. During quarantine, almost exactly a year ago, casts of popular sitcoms or dramas were reuniting through zoom to raise money and bring some joy to the world during the pandemic. Sadly, we did not get the One Direction reunion we hoped for, but there are a lot of other things that have recently sent me straight back to middle school.
            When it comes to TV, Netflix, Hulu, and HBO are rebooting shows and making them available for streaming services. iCarly was just added, along with Victorious, which were huge hits when I was growing up. It is weird to see younger people bingeing it for the first time when I had to wait a week to watch each new episode as a teenager. It has brought my friends and me together since we can now re-live the storylines and laugh all over again. Ever since Disney Plus became a streaming service, shows like Wizards of Waverly Place and Hannah Montana are freely available which is great for my Disney Channel fix. I can vividly remember grabbing a snack right after school, heading downstairs, and turning on the TV with my sister to watch Disney Channel Original Movies. The most excitement would also come when shows would collab and have combined episodes (who could forget the iconic crossover "That's So Suite Life of Hannah Montana?"). Along with television, artists are coming back with new music and covers of their old songs. Taylor Swift of course is releasing the re-recording of Fearless, her 2008 infamous album with hits like Love Story and You Belong with Me. As a huge fan, I get to experience the songs all over again, except this time I am 21, with more life experience and appreciation for music. Aly and AJ also just released another version of Potential Break Up Song, which was everyone's anthem when it was originally released.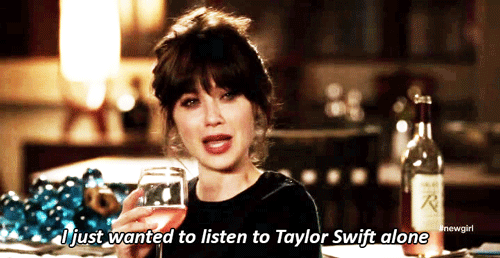 Especially on Tik Tok, viral videos have people sharing what they used to watch, listen to, and read as kids. People from bands and shows like Big Time Rush, Zoey 101, and the Jonas Brothers are pushing out content more than ever during the past year. It is crazy to witness and even weirder to think about how a lot of our favorite things as kids are coming back full circle. This generation is coming together to re-live our past and I am not mad about it. Overall, I think we need this kind of community during the pandemic. It gives people something to look forward to and is a great marketing technique for these actors and brands. I am embracing the 2000s time capsule that we have entered, and hopefully, I will be staying.