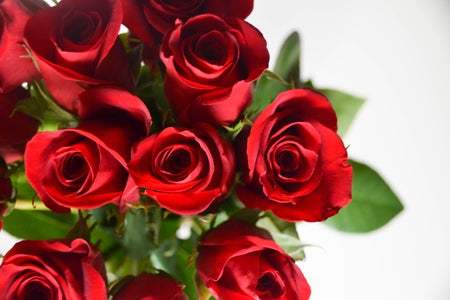 How To Navigate a Long-Distance Relationship In College
Written By HC St Law U Contributor: Holly Galbincea ('21)
Relationships can be tough to maintain, especially when your partner is far away. Long-distance relationships can be hard in college. Then add the stress of the pandemic which can make it even harder to feel connected. Whether you're having trouble communicating or are having issues being intimate, here are some things to try if you feel that your long-distance relationship isn't going as you planned:
1.

Communicate In a Way That Works For You.

We all communicate differently. In long-distance relationships, it can be difficult to find a balance between feeling overwhelmed and feeling ignored by one another. If your partner likes to communicate constantly and you would rather talk once every night to catch up on the day, finding a compromise such as sending a few texts during the day and having a long catch- up session at night, might make you and your partner both feel supported and seen. 

 

However, communication isn't effective if you can't be truthful with your partner. If you are feeling that something isn't going well in your relationship, it is important to communicate that. I have found that these types of conversations are best to do in person, but right now, seeing your partner in person is nearly impossible. If you find yourself in a situation where you are having difficulty voicing your concerns, try having the conversation over Facetime or by phone call. This can help you feel more connected and allow you to be more vulnerable with your partner.

2.

Make a Plan + Stick To It!

Although plans for the future are hard to make right now, we can still try our best to maintain some sense of normalcy. Looking forward to seeing your partner is a sign that you are still happy in your relationship, but when you don't have a plan of when you will see your partner next, it can cause stress and unhappiness in the relationship. My partner and I always try to make plans for the next time that we will see each other when we are together, and even if it is months away, I still always have something to look forward to. Making a plan in our relationship makes my partner and I feel like there is some sort of consistency, and we always have something to look forward to.

3.

Spent Time With Friends & Try New Activities!

Being away from the people that you love is extremely difficult, and when you are away from your partner, it can feel isolating. Spending time with friends might help take your mind off things, and can be a positive distraction. Having friends outside of your relationship also allows you to be more independent in your own life and make you less reliant on your partner. 

If you are new at your school or you feel that you don't have the support system you need, try joining a club or organization to meet new people and build those friendships. ​

4.

Keep Something That Reminds You of Your Partner.

Even when we are taking the steps to make our long-distance relationships as healthy as possible, there will still be hard days when you miss your partner. Having a comforting item, like a piece of their clothing or a stuffed animal that you bought together, might help you during these rough patches. While it is no substitute for having your partner physically there, comforting items can be a nice reminder that they are there for you and care about you.

5.

Find Friends Who Are Experiencing The Same Thing As You!

Many students maintain long-distance relationships and having someone around you that can relate to your experience can make the world of a difference. There are plenty of people out there that know how you feel, and other people in long-distance relationships can help you find solutions when you come across challenges in your partnership.

Sexual intimacy is something that we all need from relationships, but when your partner isn't physically around you, this element of a relationship can get lost. Investing in a vibrator might help you get out of a sexual rut, and allows you to claim your sexuality as your own. You can also have fun with your partner over Facetime using vibrators and other sex toys. This can help you feel sexually connected to your partner, even though they are not physically present.
Long-distance relationships are difficult in different ways for everyone, but these are some things you can try if you feel that your relationship is struggling. Pinpointing what you are missing – intimacy, communication, companionship, or something else – can help you navigate what to do to resolve your challenges. I hope that you find these tips helpful, and remember that you can find a way to make this work if the relationship is worth it.
Did you like this article? Are you interested in joining our team? Be sure to reach out to us on our social media platforms here!