Summer Reprieve? Making the Most of a Last-Minute Summer
This past year has left us all craving a sense of clarity, whether it be in the form of a news broadcast or simply a headline. The days of lounging in sweatpants, making banana bread and DIY facemasks are so 2020. 
Having exhausted what feels like every outlet of enjoyment, we have most certainly been left doubtful of what this summer could bring. When will minor self-care nights finally turn into dawn reaching parties? Will my slip dresses be forced to face another summer of hibernation? Having to plan our lives around this persistent uncertainty has been a challenge that we never thought we would face. However, as cosmopolitans slowly begin to take control again, it has me wondering… Is a baroque summer still on the cards?
Depending on where you are in the world right now, a summer vacay may mean planning a domestic weekend away. While our Florentine derived fairy-tales are still pending, a back-up plan is always a good idea. Free from the stress of cancelled plane tickets, a fun, social summer still seems to be on the horizon. Road trips make for some of the best memories and should never be overlooked. Whether it be a reclusive escape or a city escapade, the options are endless. Not only is this the ultimate main character experience, but there's also so much excitement in what comes next! If a 2021 summer consists of closest friends and disposable cameras, then an exotic Instagram geotag is irrelevant... Let's be honest, they're pretty overdone anyway. 
If you're lucky enough to take a road trip to a coastal town, or even plan on spending your summer days frolicking along West Sands, you need to discover the art of vegan charcuterie boards... A perfect accompaniment to a beach day and the answer to any daytime grazing needs. These boards have led me to the realization that you can put hummus on basically anything, and with good reason. Baguettes, slices of fresh fruit and vegan cheeses are a good place to start, and anything artisan is a bonus. It's not often that we're allowed to be excited over olive tapenade - so make the most of it!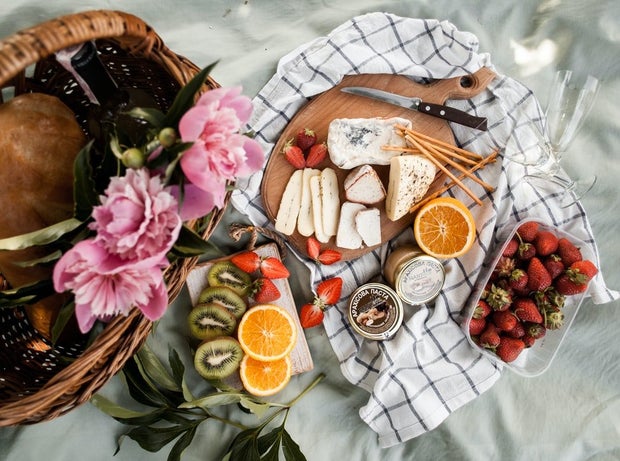 Photo by Kate Hliznitsova from Unsplash
Something else to anticipate this summer is a good read. Most of us may be more vulnerable to a riveting Netflix original; however, with the rise of book clubs I am once again filled with the nostalgia of flicking a page. Ironically, my newfound obsession emerged as a result of my soaring Instagram screen time. With Hollywood moguls such as Reece Witherspoon and Kaia Gerber kicking off their own COVID-19 friendly book clubs, my abundance of free time and I felt obligated to participate. Having limited my reading to those of my management lectures, Where the Crawdads Sing was a nice alternative. Expect romance and mystery with a hint of resilience…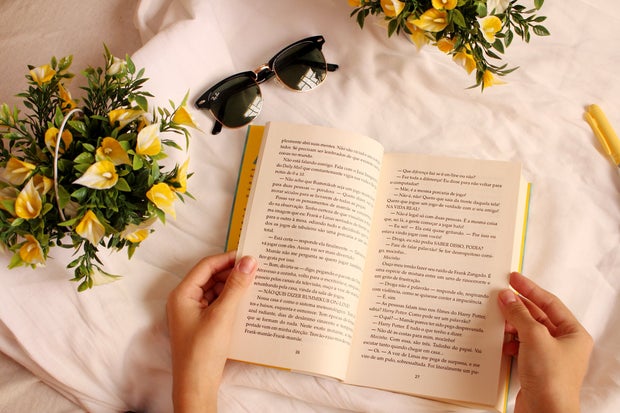 Photo by Aline Viana Prado from Pexels
No matter how old I get, playing dress up will always be something I gravitate towards in my hours of procrastination. Pandemic or not, your wardrobe will always be open. Take the time to reminisce on questionable purchases, upcycle jeans into skirts, or even have a photoshoot with friends! Not only will it take you back to the Y2K era, which is super on-trend right now, but you can also spruce up your style for all the post- COVID outings that await! The symbiotic relationship between a pink cowboy hat and a fun time is no secret. 
In a perfect world, we would all be jetting off to our Insta-archived destinations; however, reality reminds us that summer 2021 might have to be a little closer to home. But, who says that's a bad thing? Less packing, no airport security, and happier bank accounts!