10 Ways to Survive the Final Month of Texas Heat
If you're from the South, then you're probably accustomed to the brutal time of the year we call summer. If you're not from the South; you've been warned. Regardless of where you're from, if you've been paying any attention to the weather lately, you too have probably noticed the declining temperatures. Only 90 degrees today? Doable. 
What does this mean? It means, fall is coming our way, and we hopefully only have to suffer the blistering heat a few more weeks. That being said, here are a few key survival tips to make those weeks as painless as possible.
Image via Leslie Santarina
10. Sunscreen
I know, this seems like a no-brainer, but you'd be surprised how many students I've seen walking around campus with peeling shoulders and lobster red cheeks. Don't be that person. Love yourself and buy some sunscreen. You can buy sunscreen anywhere: Target, Ulta and even Walgreens. It's a must-have, and essential to keeping your skin healthy and youthful. The Glossier "Invisible Shield" is a current favorite!
Image via Unsplash
9. Deodorant and Body Spray
This is an important one. When it's hot, you sweat; it's just a fact. To combat the body odor that will undoubtedly accompany the heat, invest in deodorant. I will say it again. Invest. In. Deodorant. Also, if you're like me and are constantly on the go, take the time and find a perfume or body spray you really like. These are essentials for days where you just can't seem to not sweat. Pull out a body spray and eliminate the smell of dirt and grime with a few sprays. Victoria's Secret body sprays are always a great option, and if you want to go for something a bit more upscale, Jo Malone and Tom Ford have some amazing fragrances as well. Whatever you decide, for the sake of your own pride, do not forgo this step.
Image via Unsplash
8. Find an Indoor Hobby
I think this is easier said than done. We live in an era dominated by aesthetics, and the aesthetic of summer seems to be a combination of outdoor adventures and cute rooftop bars. I don't know about you but a cute picture for Instagram isn't worth breaking a sweat. The solution, find an indoor activity. I recommend watching the "AFI 100 Greatest Films," mini golf and karaoke. Maybe even start a collection of indoor plants, and bring the outdoors in...
Image via Unsplash
7. Sports Bras
I can't tell you the last time I wore a regular bra. Too much information? Well, it's the truth! There comes a point where the summer heat makes you realize it just isn't worth it anymore. If you want to find a sports bra that can also find a place in your "night-out" wardrobe I highly recommend Alo Yoga as well as Beyond Yoga, and of course Lululemon is always a safe bet. So, if you're ready to make the switch from the ever oppressive underwire, I can safely say you won't be sorry.
Image via Unsplash
6. Electric Fan
You probably already have one, and if you don't, get one. That is all.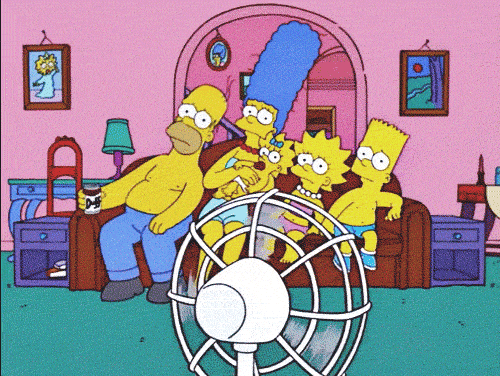 5. Insulated Water Bottle
I'm sure you've seen students walking around campus with their hydro flasks and Yeti mugs, and the reason is that they are essentials. With it being as hot as it is you need something to keep your water cold, and an insulated water bottle will do just that. Amazon carries multiple options and surely have a style to fit your needs. Remember, the worst part of the Texas heat is getting dehydrated. I'm not going to preach about how important it is to drink water, but drink water!
Image via Unsplash
4. Leggings and Shorts
I can't remember the last time I wore jeans, or frankly anything other than leggings for that matter. Does that make me basic? Yes, yes it does. Does it ensure maximum comfort? Absolutely. It's too hot to be bothered with unbreathable fabric and skirts that squeeze everything a little too close together. Be kind to yourself and chose to wear a pair of moto leggings from Alo or spacedye from Beyond Yoga (Can you tell I have a preferred brand?) or even mix it up with a skort from Lululemon. Take this time to dress cool and comfortably, because once that first cold front hits it'll be nothing but Chelsea boots and oversized denim jackets… not that I'm complaining.
Image via Unsplash
3. Avoid High-Heels
To all my ladies. I love you. I adore you. I know you won't listen to this one, but please, from my blister-filled heels to yours: don't wear heels. Instead, embrace the new trend and wear a cute pair of sneakers with a sundress or a pair of Vans with a jumpsuit. If you're feeling adventurous, maybe try wearing a pair of FILA sneakers with a pair of jeans or a black midi-skirt. Whatever you choose I promise you're feet with thank you, and your friends will start labeling your style as trendy and eclectic. Win, win.
Image via Unsplash
2. Invest in Sandals
This is an addendum to the previous recommendation. In the event that you do find you feet riddled with blisters, you will need a shoe that is non-abrasive and comfortable. Think Birkenstocks and Chacos. In case you haven't noticed, students basically walk everywhere on campus. Doing so with your cute shoes digging into your heels is less than desirable. So, in the event that a pair of shoes does you wrong, let your orthopedic-friendly sandals be your shoulder to cry on.
Image via Unsplash
1.Update your Playlist.
Like I said earlier, we tend to do quite a bit of walking here at SMU, and doing so in the 100-degree heat can be a beating. Which is why I try to listen to music as frequently as possible. Walking to an 8 a.m. is much more enjoyable while listening to a good playlist as opposed to just thinking,"dear God it's hot." Recently I've been listening to "breathin." by Ariana Grande, and throwing it back with a little "Get Back" by Demi Lovato. I also recommend The Band Camino's new single, "Daphne Blue," and Misterwives's hit single, "Reflections." Some other incredible end-of-summer bands include Night Riots and Joywave (for all the alt. rock fans) and Don Broco and Greta Van Fleek (for all my rock fans… don't worry I know you're out there).
Image via Unsplash
So whether it's updating your end of summer playlist or updating your end-of-summer wardrobe, we all are hoping and praying that the season of pumpkin spice and everything nice will be upon us soon. Until then, stay cool, wear sunscreen, and tune out the heat with some good tunes.