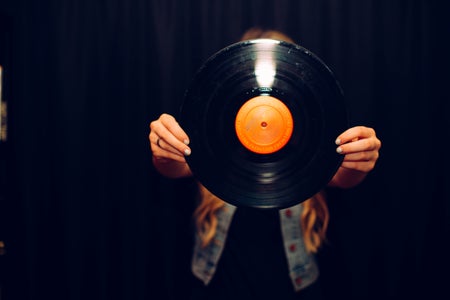 Breanna Coon / Her Campus
10 Old Songs That Still Slap Today
Music is never not playing when I work, exercise, or drive. I love music from all genres and any song can get you in a good if you know what to play. Old music from my parents generation always puts me in a happy mood and it should for you too! Here are some absolute bangers from way back when!!
1.

You Shook Me All Night Long - ACDC

This song reminds me of a classic American summer. It's got a good beat and never fails to hype me up.

2.

Bad Moon Rising - Creedence Clearwater

This is a feel-good happy song. It's always a good one to play on a road trip.

3.

Uptown Girl - Billy Joel

This song is so uplifting. It always makes me wish I was in love.

4.

Hotel California - The Eagles

This is a classic song, you can never go wrong playing this. Best summer chill song for sure.

5.

Summer Of '69 - Bryan Adams

This song always makes me roll my windows down. It's a song for a good mood and always makes me think of good memories with friends.

6.

Old Time Rock & Roll - Bob Seger and The Silver Bullet Band

This song makes you want to get up and dance. I always scream the lyrics to this one!

7.

September - Earth, Wind, & Fire

Everyone knows this song! It always puts me in a good mood when I listen to it.

8.

Billie Jean - Michael Jackson

This song is dramatic and upbeat. Michael Jackson really knows how to make a banger!

9.

Bennie and The Jets - Elton John

This is such a good slow dance song. It starts off slow, but the rythym is amazing.

10.

Your Love - The Outfield

This is good night time drive song. Full of emotion and always a good jam
These songs never fail to make me sing the whole thing. They are the best and can put everyone in a good mood!