The Order:
Iced white chocolate mocha, no whip

Add vanilla sweet cream cold foam with strawberry purée in the foam 
I must begin by saying that I only get this drink when I have a reward to use because a venti retails at $8.95. This drink has become my favorite, which is an issue for my wallet. I think this drink tastes like chocolate covered strawberries, but don't just take my word for it.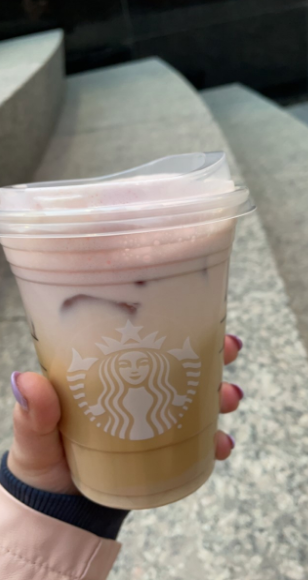 If you're not a fan of white chocolate, but want a drink that tastes like chocolate covered strawberries, order the drink as an iced mocha with the same modifications.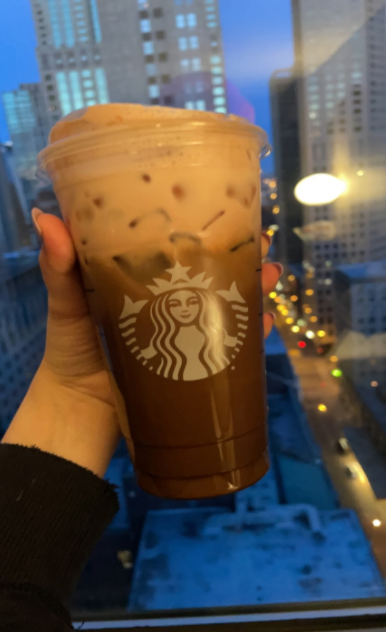 The Order: 
Select an Iced Shaken Espresso 

Choose the size (this is based on a grande size)

Change espresso shots to blonde espresso 

In the flavors category add four pumps of brown sugar syrup (make sure there is not classic syrup)

In the toppings section add cinnamon powder 

For milk select a splash of Oatmilk
I finally tried the new iced brown sugar oat milk shaken espresso. Honestly, I made a mobile order for this drink because the name was so long and I didn't want to say it. This drink is made with blonde espresso, which I think is smoother than regular espresso. It has tasteful hints of brown sugar and cinnamon, and oat milk. This drink is $5.95 for a grande, but ordering it as above is cheaper.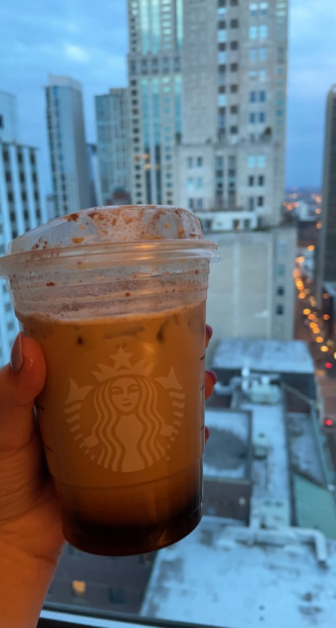 The Order: 
Iced green tea latte 

Select size (pumps below are what is recommended for a grande)

Oatmilk

Two pumps vanilla syrup, two pumps peppermint syrup

Salted cold foam on top
If you aren't addicted to coffee like I am, congratulations. I don't quite understand you, but I think I found a drink to fit your needs. This is a green tea latte, with a creamier texture and flavorful syrups. This is also a dupe for Urth Cafe's popular (believe it or not, even more expensive) green drink.