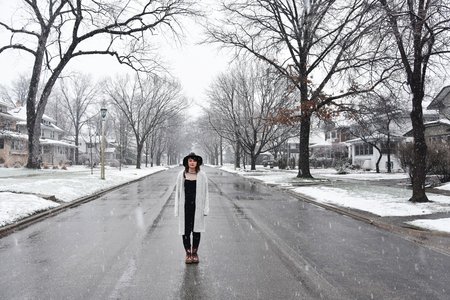 Anna Thetard / Her Campus
How to Make the Best of the Cold Weather
Have you been feeling down from the cold? The groundhog may have predicted that spring is coming early, but unfortunately the warm weather has not arrived yet and snow is still in the forecast. It's hard not to get into a rut when it's so cold outside you don't want to leave your room and the sky always seems to be cloudy. Even though the temperature has been freezing, there are still so many things you can do to take advantage of the winter weather. 
For the people that don't mind the cold too much, there are plenty of activities to do outside. There is an ice rink at the Empire State Plaza in Albany, which is only about 17 minutes away from campus. You can ice skate there Monday through Friday 12 p.m. to 3:30 p.m. and 4:30 p.m. to 8 p.m., and on the weekend from 12 p.m. to 2 p.m., 3 p.m. to 5 p.m., and 6 p.m. to 8 p.m. Every Saturday ice skating is free and skate rentals are only $4 for adults so this is an activity that is cost-effective. If you feel like you need a minute to take a break and warm up, there are refreshments such as hot chocolate for sale at the pavilion near the rink.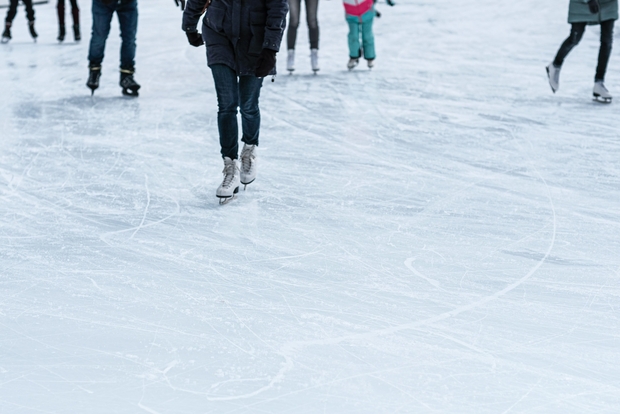 Another activity you can do outside, and to make good use of the winter snow, is to ski or snowboard. Gore Mountain is only an hour and twenty minutes away from Siena in North Creek, New York. If you love to be active and enjoy the outdoors but struggle to come up with ways to do so when it's too chilly to run outside or go for a swim, skiing/snowboarding is a great alternative. Gore Mountain has 74 different trails so there are plenty of trails to choose from and it's open from 8:30 a.m. to 4 p.m. If you want to spend a whole weekend skiing, there is a resort at this mountain so you don't have to worry about finding a hotel. While this activity might be more expensive than ice skating, it is worth the higher price. 
For the people who hate the cold and don't want to leave the warmth of their bed, a movie night is a perfect idea. You can invite your friends and buy a bunch of snacks from the store such as popcorn, pretzels, and candy. Netflix, Hulu, and Disney+ have an abundant amount of movies to choose from and if you want to make movie night a tradition, you could even start a series and get together to watch an episode once a week. As far as movie recommendations from Netflix, To All The Boys I Loved Before (one and two), 13 Going On 30, and Mamma Mia are good options for chick flicks. Regarding Netflix series, The 100, Locke and Key, and the The Ted Bundy Tapes are all binge-worthy shows as well.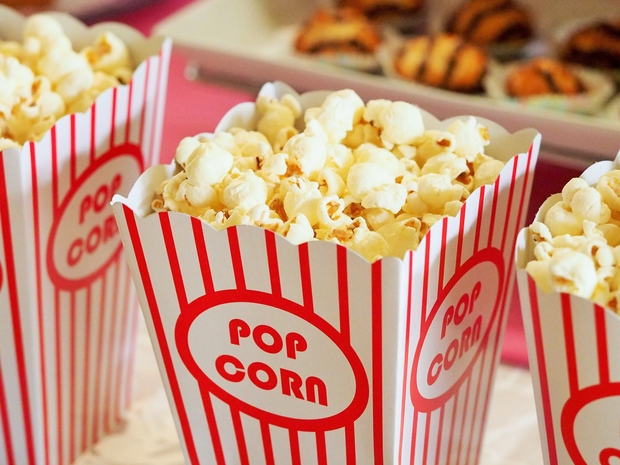 A second activity you can do indoors is have a spa night. You can ask your friends to join you or just have a night relaxing by yourself. One downside of winter is the cold dries out your skin faster, so face masks and moisturizers are essentials. Target has a variety of cute face masks for sale and they are pretty cheap, starting as low as $1 per mask. They also have a lot of brands of lotions so you can moisturize your hands and legs. Another thing you can do is paint your nails as a way to save money from getting them done professionally. Self-care is so important, especially when you are feeling a little down.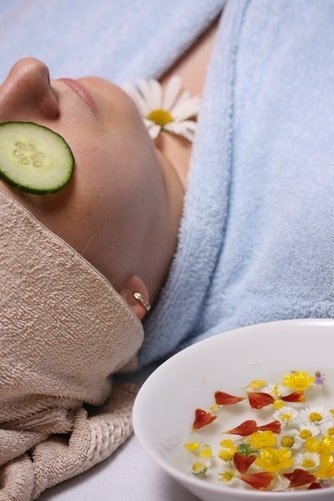 The winter blues are hard to deal with at times, but hopefully you could see yourself doing some of these activities. Whether it's taking advantage of the cold weather by being outdoors or using the snow as an excuse to stay inside and pamper yourself with a movie or spa night, you have to try and make the best of winter. Spring will be here before we know it!