Chilly weather has arrived, and what goes better with the winter than being cozy! If you love snuggling up in dozens of blankets with a good book and some hot chocolate every winter, then surprise, you're a cozy girl. Join the club! Try some of these cozy girl tips next time you feel like snuggling up with your favorite stuffed animal.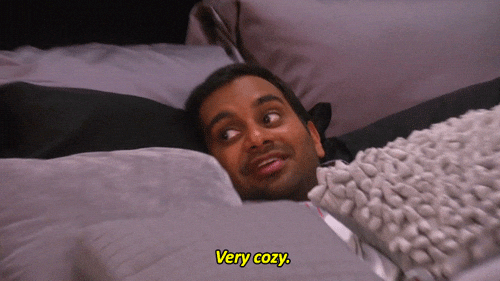 1) Every cozy girl knows the need for blankets.
When the sun sets before five o'clock every day, it's no surprise our bodies are craving sleep and rest more than usual. And we all know that the dorms aren't always super toasty. The chilly air still manages to seep in through the windows no matter how hard you slam them. So, as a cozy girl you gotta invest in some fuzzy blankets! Wrap yourself up like a warm burrito and revel in how wonderful it feels to not be able to move your arms.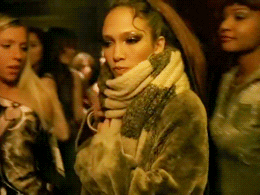 2) You can't stay in bed forever (or, I guess you can, but you would probably flunk out).
Those 8 am classes can feel like torture in the colder months, especially if it's all the way on the other side of campus! If your teeth are chattering on your walk to class, then it's time to get some cozy girl supplies. Get yourself some fuzzy socks, a pair of wool texting gloves (lifesavers for when you need to send a text but don't want frostbite), and a massive infinity scarf. You can pretty much find all of these cozy girl necessities at any clothing store including our budget friendly faves: Forever21, Aeropostale, Macy's, and even a dollar store.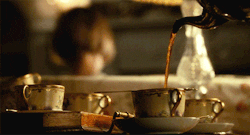 3) Okay, so you have your fuzzy blankets and comfy accessories, but what about some cozy girl snacks?
The best type of food to have while you're cozying it up is some good ol' comfort food. That means lots and lots of hot chocolate, popcorn, chocolate chip cookies and pizza! However, this type of food might not be the most practical to eat every day, although a cheat day every now and then is a good thing! If you're looking for some comfort snacks that are still relatively healthy you could try a banana with peanut butter, butter and salt-free popcorn, cinnamon oatmeal, or tea. All of these options still give you that warm feeling in your tummy!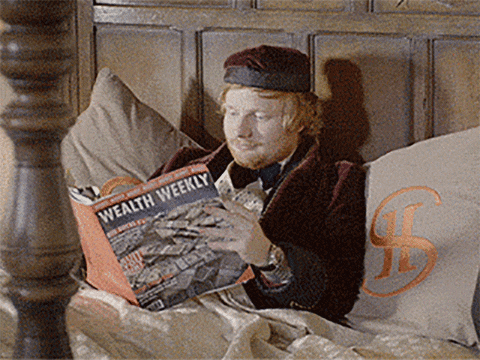 4) Lastly, you're definitely going to need a good book or movie to get cozy with.
Netflix is a cozy girl necessity, so if you don't have it…where have you been? Some suggestions for movies to watch on your cozy night in are Ashby, The Fundamentals of Caring, Ferris Bueller's Day Off, and Hector and the Search for Happiness. These are all super feel good movies that will leave you feeling all cozy, on the inside!