Florida Parents' Three-Year-Old Must Have Chemotherapy
A judge has ruled that two Florida parents must continue their three-year-old son's chemotherapy treatment for his leukemia against their wishes.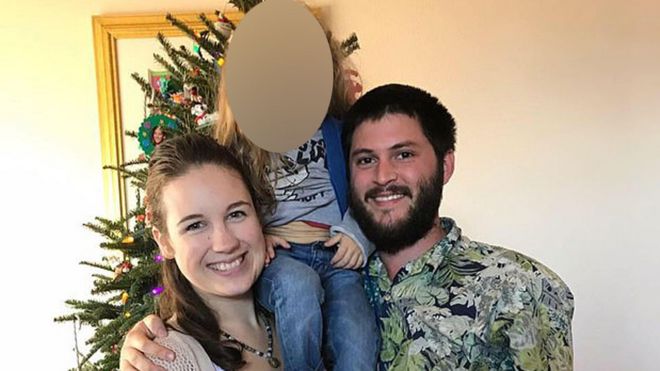 Image Credit: BBC
1. What Happened? 
It's a parent's worst nightmare. The son of a couple, whom the news outlets is not naming, was diagnosed with acute lymphoblastic leukemia - a blood and bone marrow cancer in April. The parents have been worried about the potential side effects of chemotherapy, but it was determined that it was an emergency to receive the chemotherapy – the boy needed it immediately to survive. Instead of chemo therapy, the parents said that they would get homeopathic care for the boy instead; the parents said they will be moving forward with homeopathic remedies such as oxygen therapy, an alkaline diet, cannabis therapy and herbs. Because of the parents' refusal to get their son chemotherapy treatments, the parents have lost custody of their son due to not getting the chemotherapy treatments and left the state. The boy is currently living with his grandparents. The parents are only allowed to be at their son's chemotherapy treatments and supervised visitations; they are working towards unsupervised visitations with their son. 
Image Credit: Tampa Bay Times
2. The Details 
The local sheriff's office had put out an endangered child search alert for the child last week after the parents fled the state with their son. The family was eventually found in Kentucky and brought back to Florida. the parents said they only left the state to find a second opinion in Ohio. A judge on Thursday ordered them to continue at least the first phase of the chemotherapy.  The family must use chemotherapy - which can involve as many as eight combinations of drugs - for the next 28 days as the primary treatment method. The judge said the parents are free to try alternative remedies, like vitamin therapy, medical marijuana, or cannabinol oil (a non-psychoactive chemical from the cannabis plant) during this time. Medical marijuana use is legal in Florida. 
3. What Happens Now? 
The parents have told reporters that they are aiming towards having unsupervised visits with their son. Since the child is now residing with the grandparents, the grandparents must have supervised visits with the parents and son. The son must go to chemotherapy appointments and hopefully the son will go into remission and recover from the leukemia. 
This case is quite interesting because one would assume the parents have the final say in medical treatment for their child. In this case, it seems like the best option that the courts stepped in a demanded chemotherapy for the suffering son. Is it scary the courts can intervene in a family's life like this or is it worth the potential life-saving effect it will have on the son? We are all praying for the boy's speedy and succesful remission and recovery.