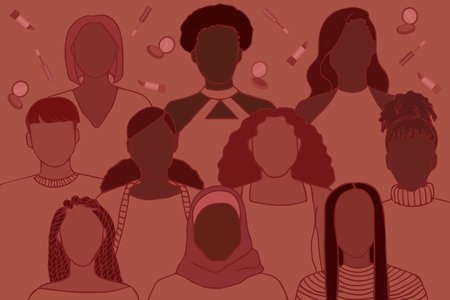 Adebusola Abujade / Her Campus Media
Defining Our History: Episode 3 - Educators and Scholars
Welcome to the third part of Defining Our History, where we acknowledge and celebrate many African American legends from past to present. This week, we're going to discuss some famous educators and scholars, such as writers, journalists, publishers, authors, and more. As college students, we can learn to take time to acknowledge educators before our time and what they did to make sure we could accomplish big like they did. Here are some of history's famous African American educators and scholars:
Booker T. Washington (1856-1915)
Booker T. Washington was an educator and reformer. He was one of the influential African American leaders of the late 19th and early 20th centuries. He was the first president and founder of the Tuskegee Normal and Industrial Institute, also known today as Tuskegee University. His goal for the institute was to focus on training African Americans in agricultural pursuits. Washington lived during a precarious time in advancing racial equality and was openly supportive of African American equality.
Ida B. Wells (1862-1931)
Ida B. Wells was an African American journalist, educator, and an early leader in the civil rights movement. She wrote about issues of race and politics in the South. Several of her articles were published in black newspapers and periodicals under the moniker "Iola." Wells was an abolitionist and a feminist who led an anti-lynching crusade in the 1890's. She fought for women's suffrage and was an activist for African American rights. She also co-founded the National Association of Colored Women (NACW) in 1896.
W.E.B. Du Bois (1868-1963)
William Edward Burghardt Du Bois was an American sociologist, historian, civil rights activist, scholar, author, writer and editor. He was the first African American to earn a Ph.D. from Harvard University in 1895. Du Bois published the first case study of an African American community, The Philadelphia Negro: A Social Study (1899), marking the beginning of his expansive writing career. He was co-founder of the NAACP in 1909, wrote The Souls of Black Folks, which is a collection of 14 essays, and was editor of the NAACP monthly magazine, The Crisis.
Mary McLeod Bethune (1875-1955)
Mary Jane McLeod Bethune was an American educator, stateswoman, philanthropist, humanitarian, womanist, and civil rights activist. She was active nationally on African American affairs and a special advisor to President Franklin Roosevelt on the issue with minority groups. She served as president of the National Association of Colored Women and founder of the National Council of Negro Women. Believing that education provided the key to racial advancement, Bethune founded the Daytona Normal and Industrial Institute in 1904, which later became Bethune-Cookman College.
Zora Neale Hurston (1891-1960)
Zora Neale Hurston was an American author, anthropologist, and writer during the Harlem Renaissance who celebrated the African American culture in the south. She became a fixture during the Harlem Renaissance due to her novels, including Their Eyes were Watching God and Sweat. Hurston was also a folklorist who recorded and illustrated cultural history. She's worked with artists/writers, such as Langston Hughes, on several projects, including plays and short stories. Hurston remains an inspiration to writers to this day.
John Hope Franklin (1915-2009)
John Hope Franklin was an American historian and educator who was known for his scholarly reappraisal of the American Civil War era and the importance of the black struggle in shaping modern American identity. Franklin first gained international attention with his book From Slavery to Freedom. Other works treating aspects of the American Civil War include The Militant South, 1800–1861, Reconstruction: After the Civil War, and The Emancipation Proclamation. He played an important role during the Brown vs Board of Education of Topeka case in 1954, helping with the legal brief that led to the Supreme Court decision outlawing public school segregation.
Dorothy Lavina Brown (1919-2004)
Dr. Dorothy Lavinia Brown was a medical pioneer, educator, and community leader. She was the first African American female from the southeast of the U.S. appointed to a general surgery residency. In 1956, Brown became the first unmarried woman in Tennessee authorized to be an adoptive parent. Ten years later, she became the first black woman representative to the state legislature in Tennessee. Brown served in the Tennessee House of Representatives for two years, where she introduced a controversial bill to reform the state's abortion law to allow legalized abortions in cases of incest and rape. She also co-sponsored legislation that recognized Negro History Week, which later became what we know today as Black History Month.
Maulana Karega (1941-)
Maulana Ron Karega is an African American scholar/professor in Africana studies, as well as an activist and author. He is best known as the creator of the celebrated pan-African/African American holiday, Kwanzaa. Karega was an active member of the Black Power movement in the 1960's and 1970's, attending conferences to urge the establishment of a separate political structure for African Americans. In 1966, he founded the newspaper Harambee, which became the newspaper for the Los Angeles Black Congress, an umbrella organization for several groups. Karega created Kwanzaa to "give Blacks an alternative to the existing holiday and give Blacks an opportunity to celebrate themselves and their history."
Henry Louis Gates, Jr. (1950-)
Henry Louis Gates, Jr. is a literary critic and scholar known for his many theories of African literature and African American literature. He introduced the notion, signifyin', to represent African and African American literary and musical history as a continuing reflection and of what has come before. He serves as a professor at the Alphonse Fletcher University and Director of the Hutchins Center for African and African American Research at Harvard. Gates has been an influential figure who makes academic concepts available to a wider audience. He is best known for his research tracing the family and genetic history of famous African Americans.
Anita Hill (1956-)
Professor Anita Faye Hill is an American lawyer and academic. She is a professor of social policy, law, and women's studies at Brandeis University and a faculty member of the university's Heller School for Social Policy and Management. She was called to testify before the Senate Judiciary Committee during the 1991 confirmation hearings for Supreme Court Justice Clarence Thomas. While being open and speaking out about her own experiences with sexual harassment, Hill became a national symbol and brought a new public awareness to issues of equality, sexual harassment and discrimination in the workplace. Her bravery encouraged women to come forward and speak out about their experiences with sexual harassment as a part of the #MeToo movement.
That's all for this week's edition of Defining Our History. Let's continue to celebrate and recognize African American figures this Black History Month!