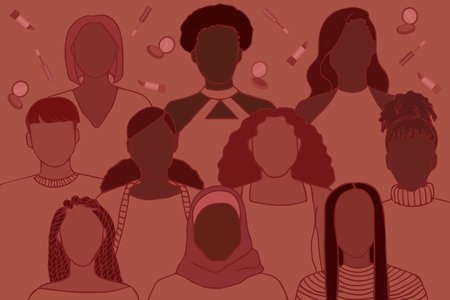 Adebusola Abujade / Her Campus Media
Defining Our History: Episode 2 - Athletes
Welcome to the second part of Defining Our History, where every week we acknowledge and celebrate African American history-makers from yesterday, as well as today. This week, we are going to discuss famous African American athletes. Sports are a big part of American history for many reasons, including its diversity within the sports leagues. For a long time, sports in America were segregated during the 20th century. It later ended, but it was a long process. Here is a list of some of the greatest African American athletes in American history:
Frederick "Fritz" Pollard (1894-1986)
Fritz Pollard was an American football player and coach. He became one of the first African Americans to play in the NFL and the first African American to become head coach for the Akron Pros. Pollard continued to support integration for professional football as a coach of the Chicago Black Hawkes from 1928-32 and the New York Brown Bombers from 1935-37. By 1954, he became the second African American to be selected into the College Football Hall of Fame.
Althea Gibson (1927-2003)
Althea Gibson was an American tennis player who was a huge female competitor during the 1950's. She was the first African American to play on the world tennis tour, winning the French, Wimbledon, and U.S. open singles championships. Gibson was also the first to win a Grand Slam in 1956. In 1971, she was elected to the International Tennis Hall of Fame. She was also the first African American member of the Ladies Professional Golf Association.
Jackie Robinson (1919-1972)
Jack Roosevelt Robinson broke the color barriers in modern-era sports by becoming the first African American to play in Major League Baseball. He broke the baseball color line when he first played for the Brooklyn Dodgers in 1947. He was one of the most intense players in the sport's history, winning the NL MVP in 1949. He also led the Dodgers to winning the World Series title in 1955.
Jesse Owens (1913-1980)
Jesse Owens was an American track and field runner and four-time gold medalist for the 1936 Berlin Olympics. He also set a world record in the long jump. Owens many victories go in the way of Adolf Hitler's plan to use the games as a showcase for Aryan superiority. After his retirement, he engaged in goodwill visits across the world for the U.S. Department of State, working in public relations.
Wilma Rudolph (1940-1994)
Speaking of American track and field, we must acknowledge one of the best female track and field athletes. Wilma Rudolph was an African American sprinter and the first American woman to win three track and field gold medals in a single Olympics. Though she was diagnosed with polio, that did not stop her from continuing to race and win those gold medals. Rudolph's legacy made her an icon, inspiring young female teens to take an interest in track and field.
Muhammad Ali (1942-2016)
Muhammad Ali was an American boxer and social activist. He was the first fighter to win the heavyweight title on three different occasions, including the 1960 Olympics, defending his title 19 times. He is widely regarded as "The Greatest" and one of the most significant and celebrated sports figures in U.S. history. He is also known for his brave stance against the Vietnam War after refusing to get drafted into the U.S. Army.
Alice Coachman (1923-2014)
Alice Coachman, another track and field star and successful American athlete, was the first African American woman to win an Olympic gold medal at the 1948 Olympics in London. She leaped on a record-breaking height of 5 feet, 6 1/8 inches in the high jump finals. In 1952, she was asked to be a spokesperson by the Coca-Cola Company, making her the first African American to earn an endorsement deal. Later, she established the Alice Coachman Track and Field Foundation to help support younger athletes and assisted retired Olympic veterans.
Serena Williams (1981-)
Serena Williams is an American tennis player who changed the face of women's tennis with her powerful style of play. She has won more than 20 Grand Slams, which is more than any man or woman in the Open Era. Serena and her sister Venus had won 14 Grand Slam double titles and three double gold medals at the Olympics. Serena was ranked #1 in singles by the Women's Tennis Association on several occasion between 2002 and 2017.
Dominique Dawes (1976-)
Dominique Dawes is a former American gymnast who is known in the gymnastics community for being a long-running gymnast member of the U.S. National Gymnastics Team. In 1988, she became the first African American to make it into the national women's gymnastics team. In 1996, she won Olympic gold with the women's gymnastics team and an individual bronze medal. Dawes became the first African American to win an individual Olympic medal in women's gymnastics.
Kobe Bryant (1978-2020)
Known as "Black Mamba", Kobe Bryant was one of the greatest professional basketball players of our time. He helped lead the NBA Los Angeles Lakers to five championships. Bryant was the first guard in NBA history to play in at least 20 seasons. He was also the official ambassador for After-School All-Stars, a national children's charity that provides after-school programs to 72,000 inner-city kids.
That wraps up this week's episode of Defining Our History. Let's continue to celebrate African American figures everywhere this Black History Month!