Morphe X James Charles Palette Review

If you are like me and enjoy watching "beauty gurus," you probably know or have heard of James Charles. He is truly the king of marketing in the makeup/youtube world and has an iconic brand with his Sisters Apparel and Morphe x James Charles Palette.
I have been trying to get my hands on a palette since it came out, but it has consistently sold out every time they restocked it. Two weeks ago I finally bought one! I have only used the palette about 5 times, but I really like it. All of the colors are very pigmented and it is good quality.
One of the main issues I have with it though, is that there are not many transition shades to put in the crease. Transitions shades are light brown shades that are important to have because they make the whole look easier to blend.
When I compare the James Charles palette to the Jaclyn Hill palette I really notice the discrepancy. The Jaclyn Hill palette has a wide variety of light brown transition shades that are useful for every eyeshadow look, the James Charles Palette only has one light brown shade called "Punch me".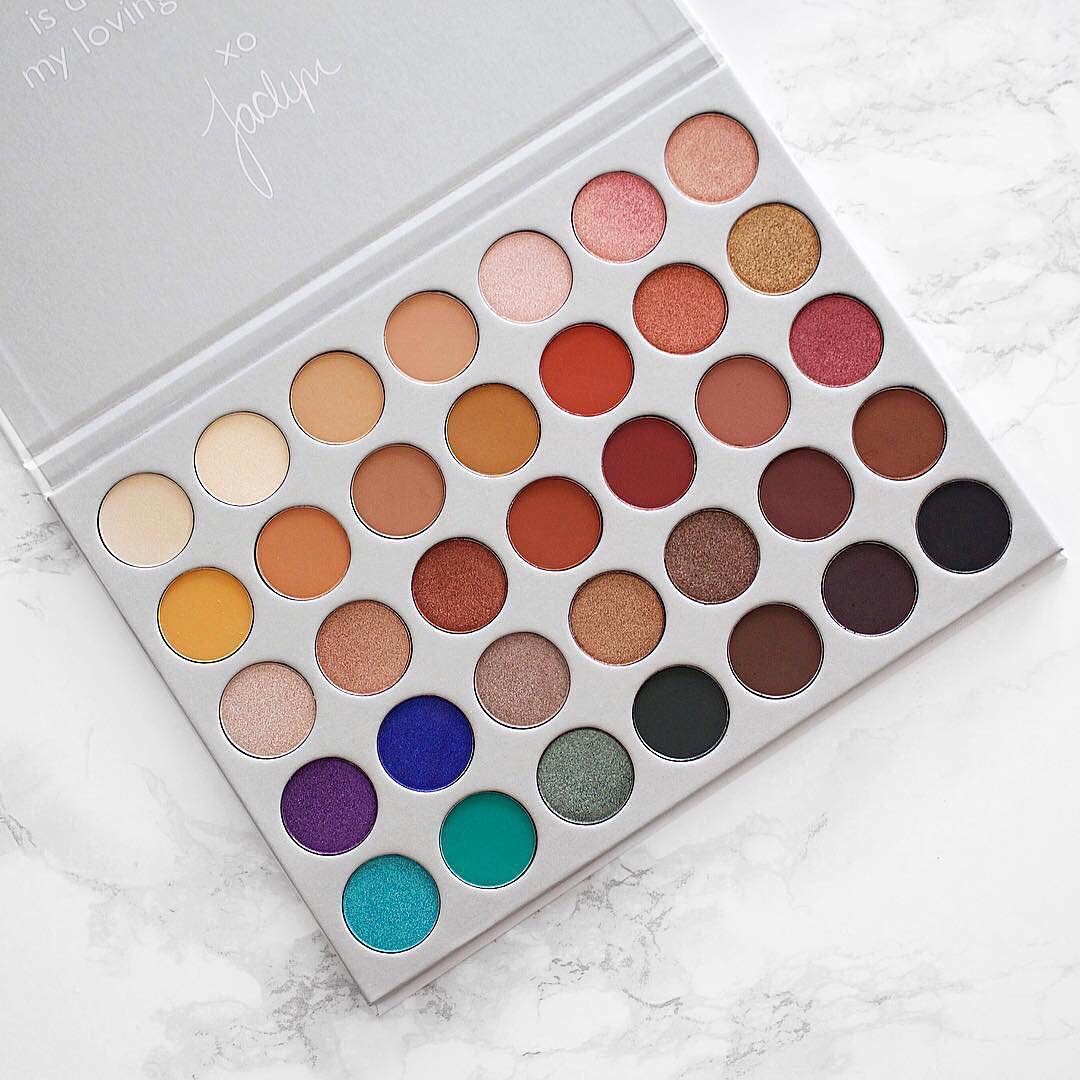 Jaclyn Hill Palette (top) vs Morphe vs James Charles Palette x Morphe (bottom)
I definitely am not bold enough to use the bright shades in the bottom half, but I like the variety that the palette has. It definetly has a lot of darker brown, purple, red, and orange shades if you want to achieve a bold look, but not as bold as using the blue or greens. If I were to recommend one of the two palettes for someone who is a beginner trying to build a makeup collection I would choose the Jaclyn Hill Palette because it is more wearable for every day use. 
Here are some looks that I found that are good examples of looks you could achieve with the James Charles Palette. 
Image 1, James Charles Palette Image Provided by Author, Jaclyn Hill Palette Image, Image 4 & 5, Image 6, Image 7