Important Women in our History
Women have made great strides in history through music, the arts, sciences, math, technology and in politics. The 20 women listed below have made an impact in history and in the world. See what each of these women have done to change history to give us more opportunities or set up a path for us to follow.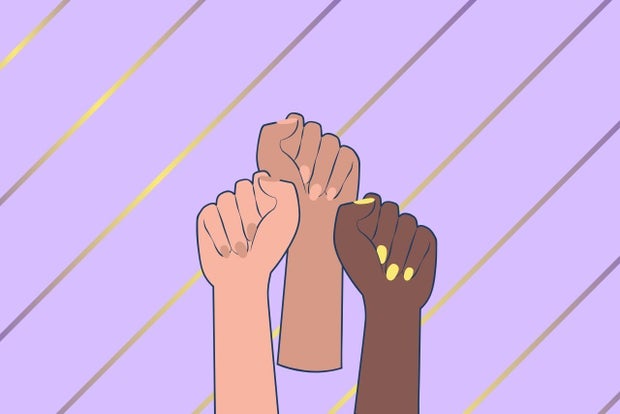 Original Illustration by Gina Escandon for Her Campus Media
Amelia Earhart:(1897-1937) American Aviator

Earhart was the first female aviator to fly solo across the Atlantic Ocean. She was also the second person to fly solo across the Atlantic. She was the first to solo from Mexico City to Newark. She worked as a nurse's aide in a military hospital in Canada during WWI. 

Amy Winehouse:(1983-2011) English Singer and Songwriter

She was known for her deep, expressive contralto vocals and her eclectic mix of musical genres, including soul, rhythm and blues and jazz. Amy Winehouse won five Grammy Awards connected to her 2006 album 'Back to Black,' and is remembered for songs like "Rehab" and "Valerie". At the age of 12, Winehouse was accepted into the prestigious Sylvia Young Theatre School. 

Anne Frank:(1929-1945) German-Dutch Diarist

 A young Jewish girl, her sister, and her parents moved to the Netherlands from Germany after Adolf Hitler and the Nazis came to power there in 1933 and made life increasingly difficult for Jews. In 1942, Frank and her family went into hiding in a secret apartment behind her father's business in German-occupied Amsterdam. Anne started school in Amsterdam and earned a reputation as an energetic, popular girl. Her diary had become a standard piece of reading literature for most schools. 

Billie Holiday:(1915-1959) American Singer

Billie Holiday, was an American jazz and swing music singer with a career spanning 26 years. Nicknamed "Lady Day". Holiday had an innovative influence on jazz music and pop singing. Her father was an infrequent visitor in her life growing up. Holiday started skipping school, and she and her mother went to court over Holiday's truancy. She was then sent to the House of Good Shepherd, a facility for troubled African American girls, in January 1925. Holiday broke new ground with Shaw, becoming one of the first female African American vocalists to work with a white orchestra.  "Strange Fruit" is considered to be one of her signature ballads, and the controversy that surrounded it helped make it a hit.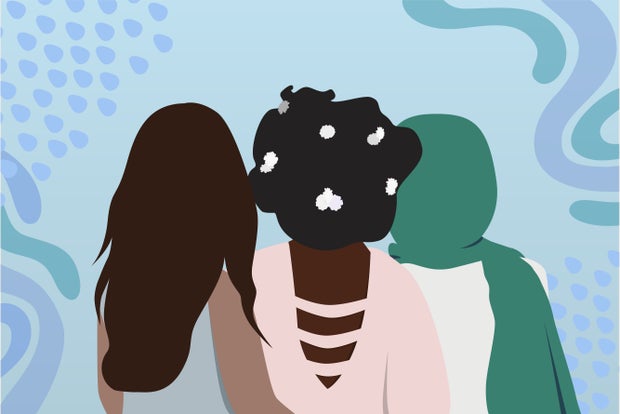 Rebecca Hoskins / Her Campus Media
Frida Kahlo:(1907-1954) Mexican Painting

Known for her many portraits, self-portraits, and works inspired by the nature and artifacts of Mexico. Kahlo, who suffered from polio as a child, nearly died in a bus accident as a teenager. Kahlo did not sell many paintings in her lifetime, although she painted occasional portraits on commission. She had only one solo exhibition in Mexico in her lifetime. 

Harriet Tubman(1820-1913) American abolitionist

Harriet Tubman was an American abolitionist and political activist. Born into slavery, Tubman escaped and subsequently made some 13 missions to rescue approximately 70 enslaved people, including family and friends, using the network of antislavery activists and safe houses known as the Underground Railroad. Tubman joined the Union army as a nurse, but also acted as a scout and spy behind enemy lines.

Indira Gandhi:(1917-1984) Former Prime Minister of India

She  was an Indian politician and a central figure of the Indian National Congress. She was the first and, to date, only female Prime Minister of India. India's third prime minister, serving from 1966 until 1984, when her life ended in assassination.  A stubborn and highly intelligent young woman, she attended schools in India, Switzerland and England. Gandhi was shot and killed by two of her bodyguards.

Jasmine Choi:(1983-Present) Korean Flutist

Jasmine Choi is a Korean-born flutist, educated in the US, living in Austria. Choi has performed across the globe in a variety of genres from classical solo, chamber, and orchestral to experimental, jazz, and pop. Her infinite curiosity has also led her to make her own arrangements of major works, including the Mendelssohn and Tchaikovsky violin concertos, as well as performing world premieres of works. Selected as one of the best flutists in the history of music by Sinfini Magazine UK in 2015. She was the 2018 Artist-In-Residence at Sejong Arts Center in Seoul, one of the most prominent concert halls in Korea, giving four different recital programs throughout the year. In addition, the New York Classical Players has announced Ms.Choi as their Artist-In-Residence for three consecutive seasons(2018-2021) and will commission three flute concertos for her followed by world-premiere performances. Ms. Choi's performance was featured during the 2018 Winter Olympics' celebrations in PyeongChang, Korea. She has recorded several solo CDs under the Sony Classical label, including Telemann Fantasies and many others. 

Joan of Arc:(1412-1431) Saint and heroine of France

Joan of Arc, nicknamed "The Maid of Orléans" or "Maid of Lorraine", is considered a heroine of France for her role during the Lancastrian phase of the Hundred Years' War, and was canonized as a Roman Catholic saint. Captured a year afterward, Joan was burned to death by the English and their French collaborators as a heretic. 

Kamala Harris(1964-Present) Vice President of the United States

Kamala Devi Harris is an American politician and attorney serving as the 49th vice president of the United States. She is the United States' first female vice president, the highest-ranking female official in U.S. history, and the first African American and first Asian American vice president. She had previously served in the U.S. Senate (2017–21) and as attorney general of California (2011–17). 

Malala Yousafzai:(1997-Present) Pakistani activist

Pakistani activist for female education and the youngest Nobel Prize. Yousafzai defied the Taliban in Pakistan and demanded that girls be allowed to receive an education. She was shot in the head by a Taliban gunman in 2012 but survived. Yousafzai highlighted her focus on education and women's rights, urging world leaders to change their policies. In October 2013, the European Parliament awarded Yousafzai the Sakharov Prize for Freedom of Thought in acknowledgment of her work. 

Maya Angelou:(1928-2014) American Poet

Maya Angelou was an American poet, memoirist, and civil rights activist. She received dozens of awards and more than 50 honorary degrees. Angelou spent much of her childhood in the care of her paternal grandmother in rural Stamps, Arkansas. She also studied dance with Martha Graham and Pearl Primus. In 2011 Angelou was awarded the Presidential Medal of Freedom. 

Mother Teresa:(1910-1977) Saint and Catholic Nun

Mother Mary Teresa Bojaxhiu, honoured in the Catholic Church as Saint Teresa of Calcutta, was an Albanian-Indian Roman Catholic nun and missionary. Mother Teresa was the founder of the Order of the Missionaries of Charity, a Roman Catholic congregation of women dedicated to helping the poor. In 1979, Mother Teresa received the Nobel Peace Prize for her humanitarian work. She died in September 1997 and was beatified in October 2003. In December 2015, Pope Francis recognized a second miracle attributed to Mother Teresa, clearing the way for her to be canonized on September 4, 2016.

Nina Simone:(1933-2003) American Singer-Songwriter

Eunice Kathleen Waymon, known professionally as Nina Simone, was an American singer, songwriter, musician, arranger, and civil rights activist. Her music spanned a broad range of musical styles including classical, jazz, blues, folk, R&B, gospel, and pop. American singer who created urgent emotional intensity by singing songs of love, protest, and Black empowerment in a dramatic style, with a rough-edged voice. Simone played piano and organ in girlhood. She became sensitive to racism when at age 12 she gave a piano recital in a library where her parents had to stand in back because they were Black. A student of classical music at the Juilliard School of Music in New York City, she began performing as a pianist. 

Sonia Sotomayer:(1954-Present) Associate Justice of the Supreme Court of the United States

 She was nominated by President Barack Obama on May 26, 2009 and has served since August 8, 2009. Sotomayor is the first Hispanic and Latina member of the Court. Sotomayor graduated from Cardinal Spellman High School in the Bronx in 1972 and entered the Ivy League, attending Princeton University. She was also awarded the Pyne Prize, which is the highest academic award given to Princeton undergraduates. Sotomayor was responsible for prosecuting robbery, assault, murder, police brutality and child pornography cases. 
All these women have made an impact on others during their time, during our time and will continue to in the future. They made historic actions during their time that will continue for generations.