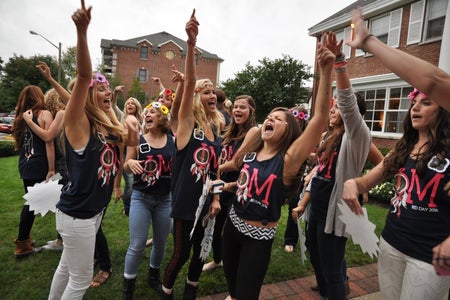 Anna Thetard / Her Campus
Last weekend, Sacred Heart was nothing but a buzz of excitement as all sororities of the Panhellenic community came together for their annual recruitment weekend. The weekend ended with the final and most fun day of all, Bid Day. Unfortunately because of Covid-19, recruitment and Bid Day ran a little differently this year, as all girls had to move their busy weekend to an entirely online environment. To find out more about this new change of events, I sat down and interviewed two students from two different sororities on what they thought of this new experience, weighed in on any challenges, new ways to connect, their favorite part about Bid Day and if they're willing to do this again. 
Lindsey Rosania, a junior from Theta Phi Alpha said that from experiencing recruitment more in person she knows that is quite different from being virtual as there more things to plan for and stay on top of. "I know from experiencing in person recruitment to being in charge of it virtually, a lot more goes into in person. You don't have to worry about classroom decorations, bid day food, and other things that would normally be a part of in-person recruitment," When asked how she connected online with the potential new members she said, "I actually liked that it was online. Virtual allows us to focus less on the exterior traits and more on people's personalities and what kind of person they are, which is the most important part." She also said that her favorite part of Bid Day was playing games such as Kahoot and the breakout rooms so that all new members could still be engaged over Zoom. But of course, she does hope that she can still catch up with all the new members soon in small groups while of course following Covid guidelines. Lastly, when asked if she'd be willing to do this again, she of course agreed if necessary, she would do it again but still firmly believed that is much better to make connections in person.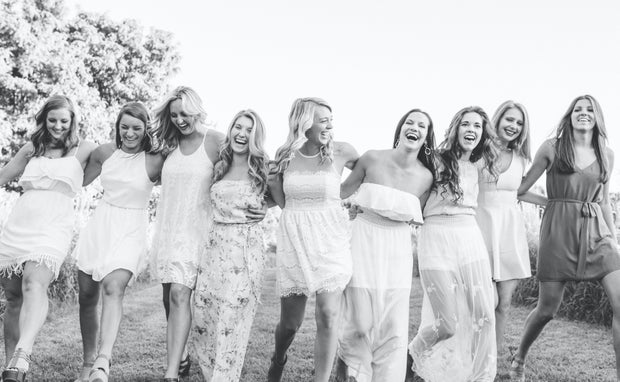 Cassie Howard / Her Campus
Another student I interviewed was senior, Rieanna Flores from Delta Zeta. She said, "Honestly it was much harder for me because my WIFI is really bad sometimes and though I was able to have great conversations, they could've been smoother if my WIFI hadn't cut me off as many times as it did." She also stated that it was much harder to make a connection with a person online rather than in person. However, she she stuck through it and said she still made connections with the new members as well by conversing with them as much as possible. "My favorite thing about bid day would be the fact that we all still dressed up as if it were never put online. Everyone made the same amount of effort that they would have usually,"  When asked if she would do this again, she said, "I wouldn't be willing to do it like this again because I felt like it held us back from having a deeper connection with the new members, though I do like that it challenged us to find other ways to make the most of this situation." 
Overall, I believe that each and every sorority sister did a great job going all out and making the best out of these tough times to welcome all the new members to their new homes. So, I say, kudos to that and a job well done. And once again, welcome home girls!!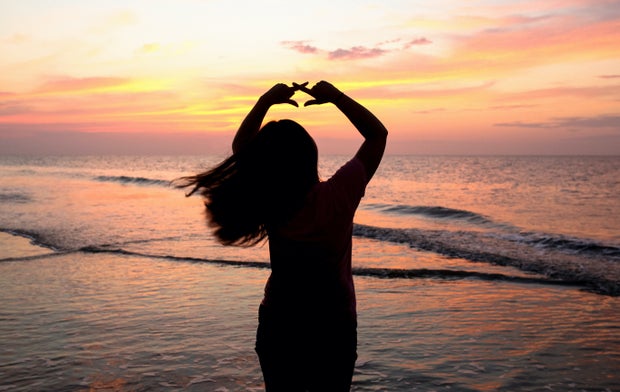 Cassie Howard / Her Campus