Recruitment Week As Told By A GDI
"What is a GDI?" you ask? A GDI, or a "Goddamn Independent," is the term coined by college students everywhere for an individual who is not a fraternity or sorority member. After my first acquaintance with the term, I was flattered. Who wouldn't want to be considered a goddamn independent woman? I've rocked out to Kelly Clarkson's famous hit "Miss Independent" countless times. And we can't forget about the Destiny's Child jam "Independent Women." According to my musical agenda, a GDI was a title any college girl like me should strive to attain. In the Greek world…not so much. If you're a GDI during recruitment week, this timeline is completely accurate:
Monday, 9:00 AM: As you walk through the halls on campus, all you see are letters and symbols-- and it's not filling your math notebook. Three out of every five girls are spotted wearing the same t-shirt, and you begin to feel like you cannot communicate with anyone unless you are also wearing a matching Lambda-Alpha-Whatever tee. It's seriously overwhelming.
Monday, 6:00 PM: Pictures. Pictures. Pictures. Every single girl you follow on Instagram has posted something about recruitment, and every single photo features a group of girls "throwing what they know" with the caption "sisters forever!" You roll your eyes, but you like every single one anyway.
Tuesday, 12:00 PM: The halls are filled with cliques of gossiping sorority girls. Brittany missed the previous night's meeting, Alison is annoying the sh*t out of everyone, and Jessica's attitude is out of control. So much for sisterly love.
Wednesday, 3:00 PM: More Instagram photos. Girls are still throwing what they know and daunting their all-around Greek pride. By this point in the week, you can now pinpoint which Instagram belongs to which sorority without even reading the caption.
Wednesday, 10:00 PM: Your roomies are all at top-secret sorority meetings planning how to lure freshmen girls into their Greek posse, so you're home alone…again. They've left you for their sorority sisters three nights in a row now, and you don't know how much more Netflix you can take. OK, you never get sick of Netflix, but you're lonely and eating more chocolate than you should be, so you find yourself texting them "almost done?" on repeat.
Thursday, 11:00 AM: There's a table with free giveaways! You rush over to seize this seemingly once-in-a-lifetime opportunity, only to realize the freebies are a mere scheme to attract potential new Greek Life members. The gift-givers do not discriminate against GDIs, but you feel its morally wrong to accept anything from the table.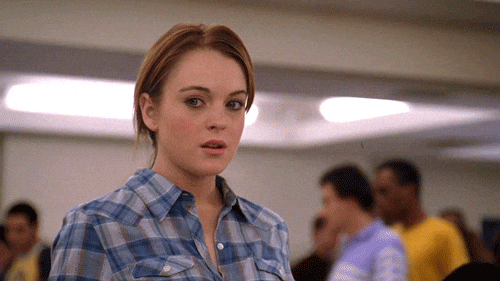 Thursday, 8:00 PM: Alone again. This is getting old.
Friday, 3:00 PM: Are my roommates talking to themselves? What is going on in that room? Oh, they're just rehearsing the questions they're going to ask potential bids.  Totally normal.
Friday, 9:00 PM: TGIF! You're dying to go out but surprise, surprise: Not one girl on campus is available to hang out. Everyone is too busy recruiting potential sorority sisters to grab a couple drinks with you, and you come to the conclusion that this is the saddest week in the history of all weeks.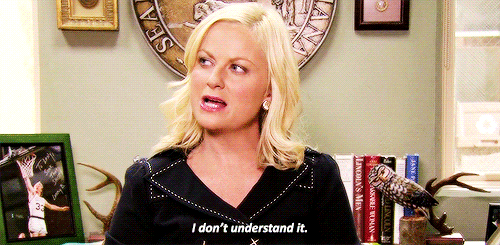 ...and we never will.