Gourd/Squash Serving Dishes – Firstly, buy some gourds or squashes and cut out the center to form a bowl. You could put any olives, cheese, or cold cuts that you want in them; they look beautiful and festive when displayed. To make them extra fancy, you could get various sizes, shapes, and colors. Another idea is to make a giant charcuterie board, and in the center, put a few different sizes and colors of these diy bowls and fill them up also to make the board look extra festive and fancy.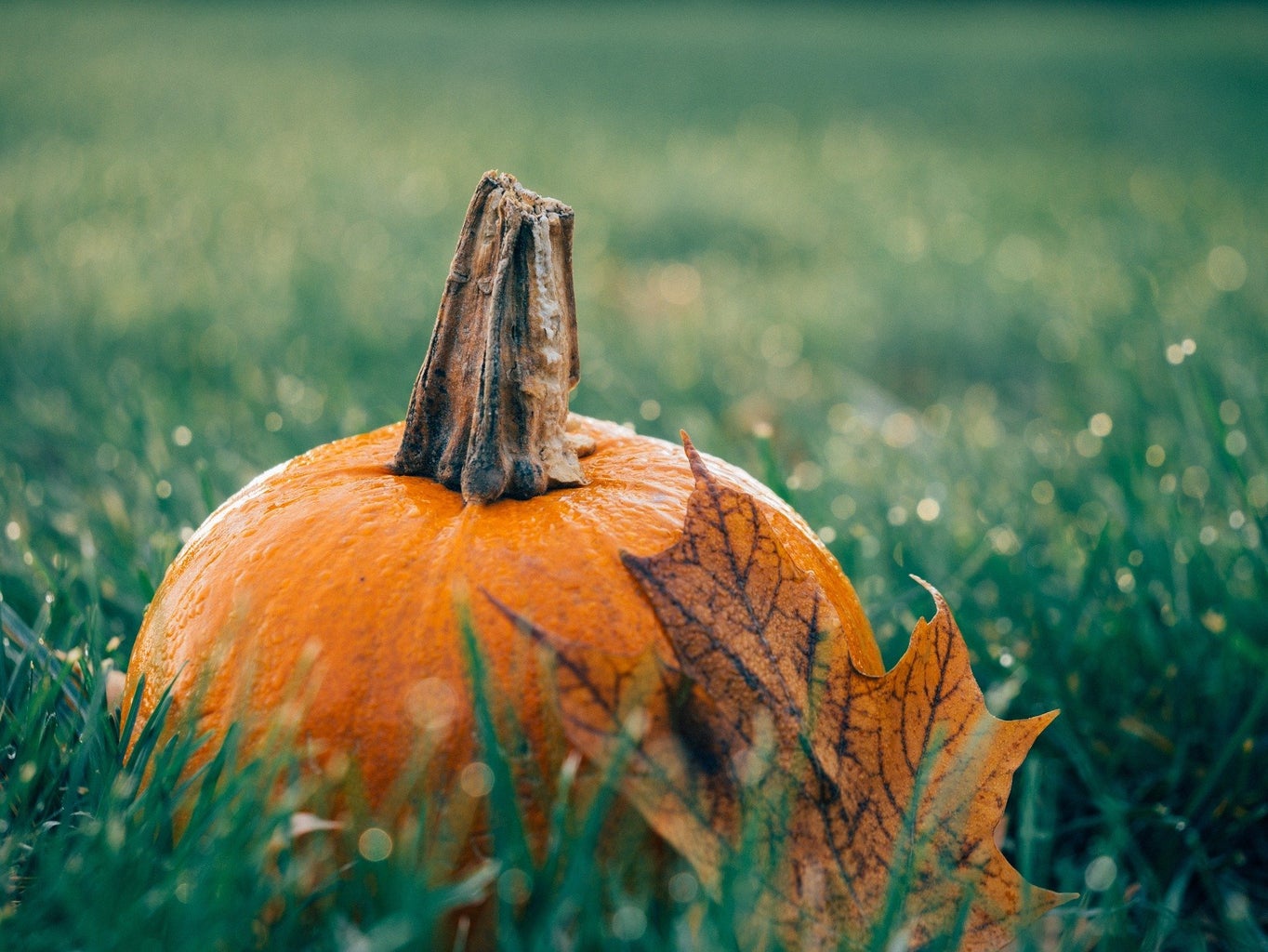 Pumpkin Vase –
You could buy either real or fake pumpkins for this decoration; whatever you would like! First, buy any size pumpkin and carve out the insides and the top to form an open area as a vase top. Then, grab some paint, and decorate the pumpkin! A fun idea is to make it match the theme of a room of your house. For example, if you're looking for a festive decoration to put on the island of your red kitchen, paint the pumpkin red and match the aesthetic! Then, buy a Styrofoam ball and some fake flowers from Michaels and place them into your new centerpiece!   
Pinecone Wreath –
Head to Michaels and buy a Styrofoam wreath, and whatever decorations you would like to glue to it! Some ideas are pinecones, ribbon, bows, and fake leaves. There are so many different options that you could do for this one! The best part is, it won't die like a real one, so you could reuse it for years.
 Mini Pumpkin Placeholders –
For this specific DIY- head to a store that sells mini pumpkins and get one for each guest. Next, decorate each pumpkin with the guest's name and you could make it fancy if you want! On Thanksgiving, when you set the table, place the pumpkins in the middle of the guest's plates so everyone will know where to sit; this aesthetic will make Thanksgiving memorable for everyone. 
Rice Crispy Treat Turkeys –
Buy the big sheet of rice crispy treats and use a circle cookie cutter to cut out a bunch of circles. Then, take a Mallomar cookie and "glue" it to the rice crispy with chocolate frosting. Try to glue it towards the edge of the circle shape. Then, glue some candy corn "feathers" as if they are coming out of the Mallomar head. Lastly, glue two eyeball sprinkles, and a cut up Twizzler piece for the beak.