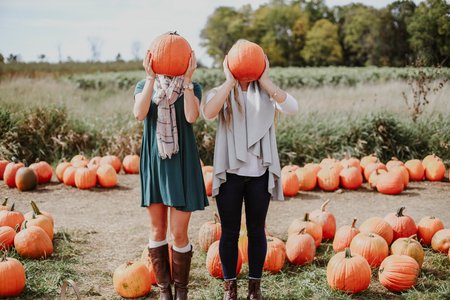 Breanna Coon / Her Campus
How To Stay Cozy And Comfy on Campus While Being Cute
One of the biggest questions students have when adding pieces to their wardrobe is "Is it comfortable enough to wear to class?" Most times, if the answer is no, we opt out of getting it all together. For one, we're already on a budget and we just can't afford to buy clothes we know we won't wear and two, who wants to be uncomfortable in class? 
Comfort is the number one priority on campus. 
For this very reason, many students just forget about trying to look cute and wear clothes that keep them comfy and warm once the temperature drops. Other students refuse to even try and wear their pajamas to class (especially to those dreaded 8 a.m.'s). However, I'm here to remind you that comfort and cuteness aren't mutually exclusive, you can look cute, stay warm and be comfortable on campus all season long.
Here are a few ideas on how you can achieve this:
Cheers to being cozy and cute all fall long!