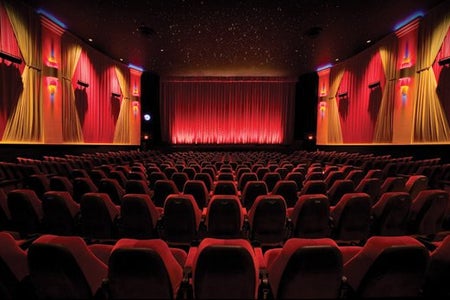 Theatre School Nostalgia: Remembering the Time Before
Trying to explain to people exactly what my theatre school degree is, has not been easy. I dread the question "what do you study?" because when I say that I go to theatre school people always assume that I am a performer, and when I explain that I actually study Production and Design, very rarely do people know what I'm talking about. During my time at Ryerson's School of Performance, I have studied all elements of the backstage: taking costuming and carpentry classes, learning about lighting, sound and set design, not to mention endless classes on arts administration, management and marketing. However, the most exciting, yet gruelling part of theatre school are the shows. The School of Performance typically presents at least nine shows each year, ranging from contemporary dance works to classical theatre, as production students we work on these shows in various capacities. Each semester we are given a new production assignment for a different show, these range from being stage managers to lighting designers.
As production students, we live for long days in studios helping performers fully realize their creative visions. We spend countless hours working through difficult technical transitions so that the show is flawless for the audience. Production students work tirelessly to design sets, create props, hang lights, install dancefloor, and various other tasks to make a show fully come to life on stage. Often dressed in all black and running around frantically, somehow trying to make the impossible possible, my time as a production student has put me through some of the most challenging (but also the best) times of my life.
This year, theatre school looks A LOT different. We can no longer access our studios, rehearsal spaces or even our theatres. Acting students are learning to do their rehearsals over Zoom, dancers have learned to do ballet classes using their kitchen counters as ballet barres, but as production students, we are lost as there are no longer productions for us to manipulate. We are continuously working to adapt and overcome, trying to transfer our physical skills to the digital world, but how does a costume designer work without access to the sewing machines, how can a lighting designer work without the theatre lights, how does a scenic carpenter build a set for actors who cannot be onstage?
Most of all, I miss the community of theatre school. I miss sitting in the backstage hallway hours before an opening night watching dancers warm-up onstage, knowing that earlier that day we had all been in class together. I miss working with my friends (who are also some of the most talented young professionals in our field) to produce stunning live performances we were proud of. I miss the feeling of sitting in a dark theatre for hours as a production comes together only moments before the curtain opens. As much as we can still produce live content to stream over the internet, nothing can compare to the feeling of collaborative work that we are so accustomed to as theatre practitioners.
I am currently completing my final year of study. It is unfathomable to me that the next time that I step into a theatre I will no longer be a theatre student. Theatre school has given me so much beyond the technical skills and abilities, it has provided me with a community of artists who I have been honoured to create with over the past four years, and I miss our shared space.