New beauty trends are born every day, and one of the most popular procedures as of late has been eyelash enhancements. From false eyelashes to lash lifts and eyelash extensions, these procedures have been vastly popularized by social media in the last couple of years. 
According to Deborah Mitchell, founder of London Lash & Brow, eyelash lifts have come into the online spotlight as celebrities and influencers are sharing their before and after photos on social media. The demand for lash lifts is rising, as people want lower maintenance procedures that cost less and last longer than the traditional lash extension. I personally decided to get a lash lift because I wanted a procedure done on my eyelashes, but because lash extensions have damaged my natural lashes in the past, I thought I might try out a lash lift. 
A lash lift is essentially a procedure that perms your eyelashes to curl upward, making them look fuller and longer. A lash tint usually goes hand in hand with the lift, acting as a semi-permanent mascara used to further make your eyes pop. The procedure can cost anywhere between $50 to $100 and lasts between six to eight weeks.
The procedure begins with placing silicon pads on your eyelids before gluing your eyelashes to the pad. Then the perming solution is applied to the roots of your eyelashes. Depending on the strength of your eyelashes, the solution is left on for anywhere between four to eight minutes. The solution breaks down the proteins in your lashes, allowing them to be molded into a new shape. After the solution is removed, a different formula is placed on the lashes to harden and set them. 
Once the lashes have been permed, the tint is applied. I was given the choice of pure black tint or a blue-black tint. I went with the blue-black tint because it was supposed to work with reflections and light to make your eyes look more open. After my lashes were tinted, my technician applied organic castor oil to rehydrate them. 
The process was relatively relaxing. There was no pain involved and I fell asleep halfway through the process. The lift is not as dramatic as lash extensions but it does the job. It is cheaper and has much lower maintenance. The only after-care instructions I was given were not to use any makeup or get my lashes wet for at least 48 hours after the procedure. 
Before procedure:

After procedure: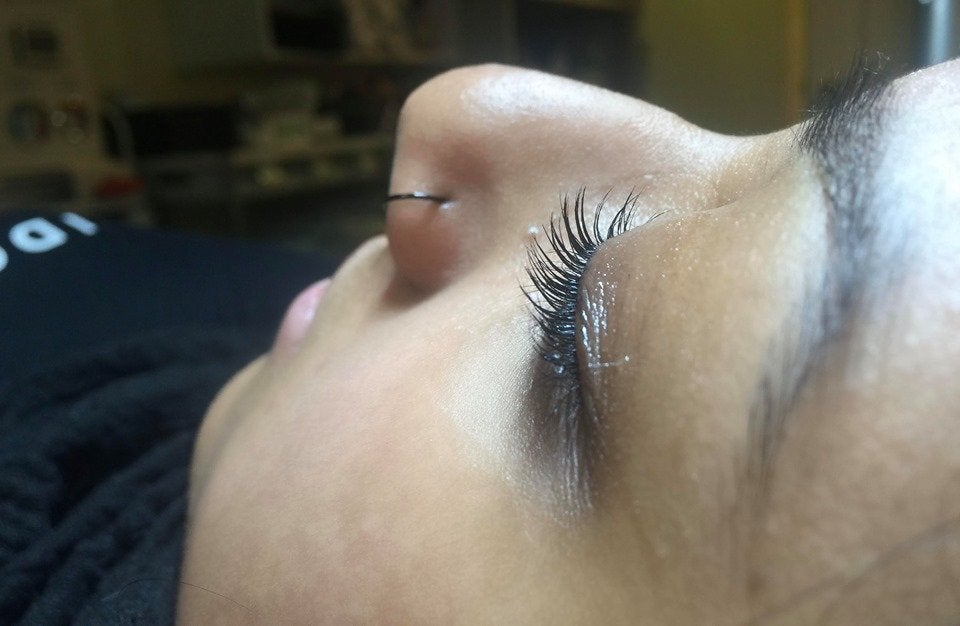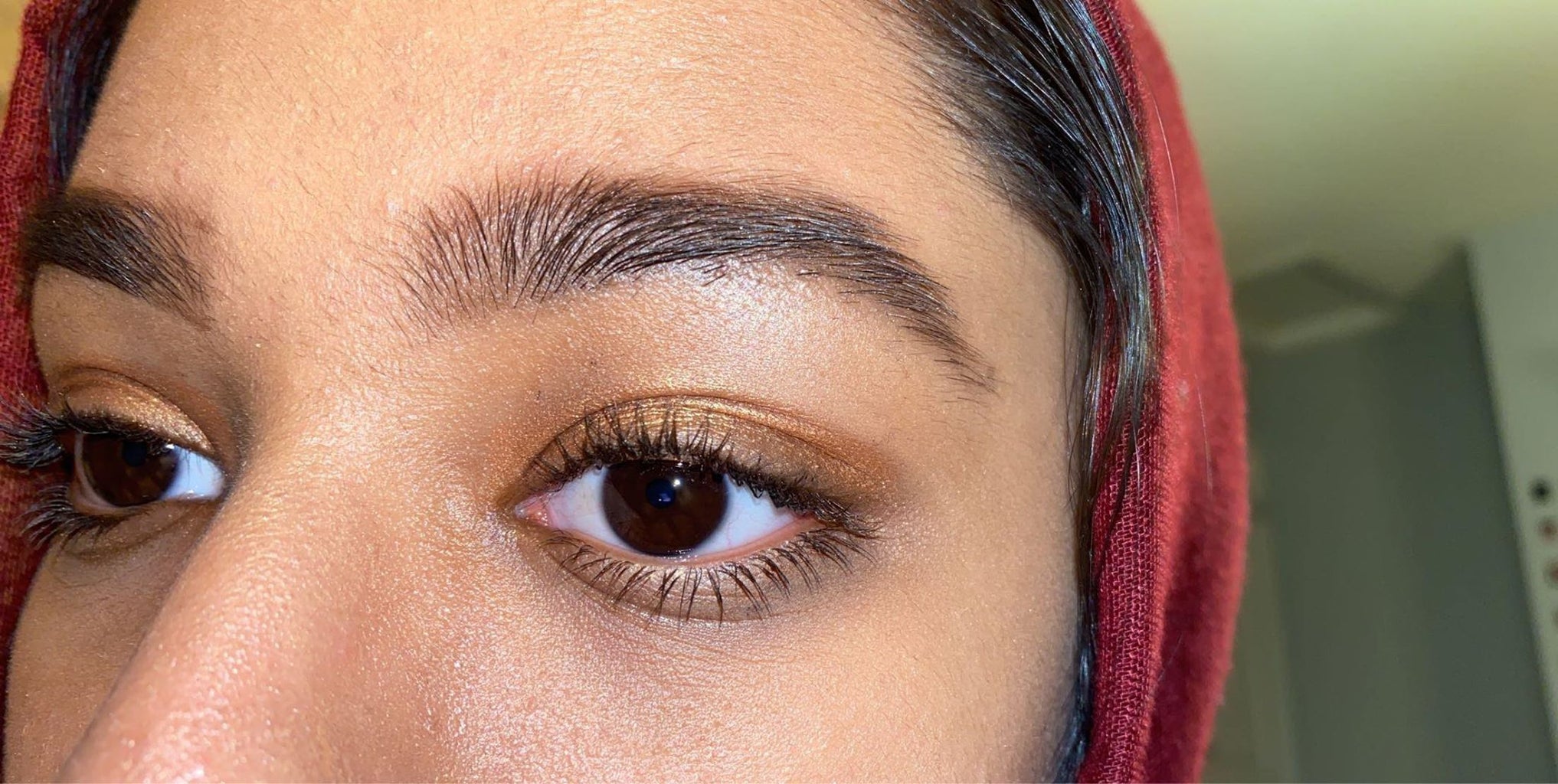 I've never been complimented more on my eyes, and I've managed to convince everyone that I have naturally long, curly lashes. Unlike lash extensions which have to be refilled every month or so, the lash lift lasts six to eight weeks and doesn't need any maintenance. I'm super happy with the results of the lash lift and will definitely be getting another one in the future!