Photo by Jamie Street on Unsplash
What Are The Best Sustainable Makeup & Beauty Brands Out There?
Purchasing makeup is always exciting, but do you know what's even more exciting? Buying products from companies that strive to not only help you feel beautiful but also help the earth and the living creatures that live on it feel beautiful as well. In honor of Earth Day, we've decided to highlight makeup and beauty brands and companies (some which you will definitely recognize, and some you may not) that have decided to do what they can to protect the earth and the creatures that live on it.
Source
Tarte delivers when it comes to producing high-end, high-quality products to their consumers. All of their products are formulated without parabens, mineral oil, and gluten. They don't test on animals and most of their products are vegan!
Limited edition tarteist pro glitter liner in rose gold ($15.00)
Color splash cocktail lip duo ($10.00)
Limited edition pearly girl vegan teeth whitening pen ($22.00)
Shape tape contour concealer ($27.00)
Source
Yes To promises to deliver products that made up of 95% natural ingredients, free of parabens, and made with recyclable materials. The solutions and beauty products that they create are never tested on animals, as they are a member of the Leaping Bunny Program, the highest standard for companies committed to no animal testing.
Coconut energizing coffee 2-in-1 scrub & cleanser stick ($9.99)
Grapefruit vitamin c boosting sleeping mask ($3.29)
Tomatoes blemish clearing facial towelettes ($3.00)
Source
NYX Cosmetics allow you to release your inner diva at an affordable price. No sacrifices are made, however, because they always have the customer (and the earth) in mind! They are recognized by PETA (among other organizations) as a cruelty-free brand.
Lid lingerie matte ($7.00)
Slide on pencil ($8.00)
Color correcting palette ($12.00)
Powder blush ($2.50)
Source
E.l.f. is a makeup brand that strives to provide everyone access to high-quality products. They produce just about everything, from face masks to skincare, and release them at low reasonable prices that just about anyone can afford. Their products are also cruelty-free and are not created with animal-derived ingredients. 
Lip liner & blending brush ($3.00)
Liquid matte lipstick ($5.00)
Poreless face primer (large) ($10.00)
Rose gold eyeshadow palette - nude rose gold ($10.00)
Source
Kiss My Face creates their cosmetic and beauty products with natural ingredients and in a sustainable and healthy way. They pride themselves on using high-quality ingredients. If you have any allergies, I'm sure they have addressed them on their FAQs page. Oh, and of course, they have been cruelty-free for over 35 years. 
Lip balm (sliced peach) ($6.78)
Anti-stress bath and shower gel, moisturizing body wash ($8.64)
Lavender & Shea Moisture Shave ($10.99)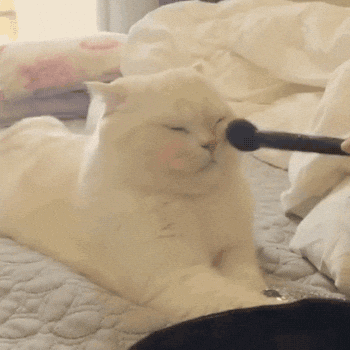 Have fun celebrating Earth Day by indulging in some of these sustainable, cruelty-free products!