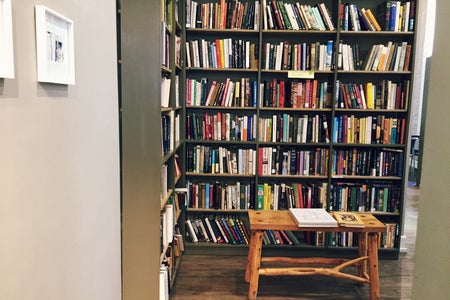 Need Inspiration? Meet Glory Edim and Her Book Club WRBG
Well-Read Black Girl (WRBG) is a literary community committed to promoting narratives written by Black women writers. It is both an online community and a nationwide book club, providing space for women of color to connect and discuss Black women in literature. Founded by Glory Edim, the club's mission is to familiarize diverse authors—non-binary, queer, trans, and disabled authors—to audiences and to reflect on the work of Black women writers. On the WRBG website, Edim says, "Through reading our community addresses racial inequity in publishing and pays homage to the literacy legacies of Black women writers like Toni Morrison, Alice Walker, and Maya Angelou." Due to its popularity, a festival was created in the fall of 2017 where Black women authors and readers come together for a fun day of panels, workshops, and roundtables. This event is held annually during the autumn season and continues to promote its positive message.
A book featured in the WRBG book club is one created by Edim. On October 30, 2018, Edim published a book titled, "Well-Read Black Girl: Finding Our Stories, Discovering Ourselves." The book is a collection of essays written by Black authors such as Jesmyn Ward, Lynn Nottage, Jacqueline Woodson, Gabourey Sidibe, Morgan Jerkins, Tayari Jones, Rebecca Walker, and Barbara Smith. Praised by O: The Oprah Magazine, The Washington Post, Publishers Weekly, and Oprah Winfrey herself, the book is a must-read for readers who enjoy collections of short narratives and for aspiring writers who seek inspiration. Not only is it a book about uplifting one another, but it acknowledges the importance of Black women in literature.
The beauty of the Well-Read Black Girl book club is its impact on a community. They encourage all, regardless of background, to pick up a book from an independent bookstore, which can economically improve neighborhoods. Additionally, reading about experiences that may differ from the reader aids in educating others on problems one faces in race, sexuality, and ableness.
In 2019, the American Booksellers Association partnered up with Well-Read Black Girl to bring book club meetings to independently owned bookstores. To find a WRBG book club near you, click here.