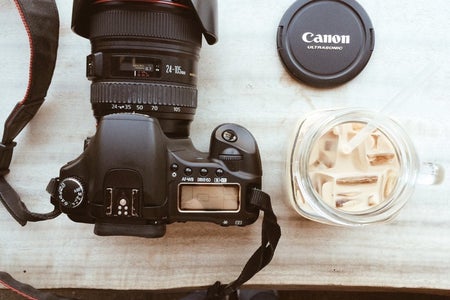 My Experience Modeling in College Fashion Week
Stepping outside of your comfort zone is never easy. Take it from an introvert-trying-to-turn-extrovert who is truly scared of putting herself in front of people who could potentially judge her. Modeling in the Her Campus x Primark College Fashion Week in Brooklyn definitely had me testing extroverted waters. This past weekend was the most fun I've had all semester because of how many extraordinary people I met and how I pursued something I knew would be intimidating at first.
Before I really get into the details of this eventful weekend, the whole journey began in August when I received an email from Her Campus about the model casting application. The message about their #therealrunway theme and how their focus this year was to create an all inclusive runway that real college students could relate to was something that really resonated with me. While I love fashion, I never thought I could be good enough to fit any runway standard because my height and body type does not fit the criteria of a high fashion model. Still, I thought to myself - what the heck, just give it a try - even though I wasn't convinced that I could actually be a part of something so amazing. Nevertheless, a few weeks later I got the email with the subject line, "Congrats! You're a CFW NY Model," and learned that pushing myself to do more than I'm comfortable with can actually pay off. 
Shortly after I got the news about being a CFW model, I received all of the information emailed to us about the fittings, brunch, and show information. The fitting took place at Primark's King Plaza location deep in Brooklyn, which was a bit of a hike, but once we started the fittings it all began to feel worth it. Each look was professionally styled by the Primark staff who were instantly welcoming and equally as invested in each outfit as I was. Some of the pieces weren't exactly my style but, again, I liked how I kept being pushed outside of my comfort zone throughout the whole process. One of the best parts about the fitting was being told that we would get to keep each look we were going to model on the runway. I genuinely thought we were going to have to return each outfit after the show so that was a pleasant surprise. 
The day of the show, October 5, started out with the prettiest brunch I've ever been invited to at Sunday In Brooklyn's garden room. I was greeted by the Her Campus staff, including the social media manager and beauty editor, and a goody bag full of skin care products on my seat. Though I had never met any of the other models before that day, everyone instantly clicked and bonded over our love of fashion and Her Campus. They were genuinely nice and welcoming that even though  I was stepping outside of my comfort zone, I felt like I belonged there. 
Afterwards, all of the models were transported to the show venue, BKLYN Studios, courtesy of the Her Campus team. Upon arrival, staff members were busy setting up the various stations full of freebies, interactive activities and makeup and hair stylists. Shortly after, the models were taken into hair and makeup which is when the pampering really started. My final look ended up being completely natural, which I loved, because it really emphasized my facial features and natural loose waves.
Once hair and makeup was done, we got into our most difficult shoes to walk in and practiced a mini run-through which definitely made everyone a little less nervous. Afterwards we changed back into normal clothes, walked around the venue as VIP guests started to arrive, and filled our bags with freebies while enjoying the interactive t-shirt making and snowglobe photoshoot station. The models were then rounded up backstage and told to change into their first look. There were three shows and each one consisted of a different theme: sporty, grunge, and neutral tones. I modeled the grunge and neutral looks, and the neutral was definitely my fave!
Overall, my first experience modeling for College Fashion Week could not have been any better. The friends I made and confidence I gained are incomparable to any experience I've had before. Her Campus really made the extra effort to make sure every model feel comfortable being put in the spotlight, starting with brunch up until the very end of the show. Their inclusivity of different races and body types was definitely empowering in that I was able to claim my space on that runway just as any other professional model would. I would definitely apply again next year to have this amazing opportunity a second time, and I would encourage others to step outside of their comfort zones and do the same.