On My Bookshelf: Spooky Books to Read this October
Helloooooo, readers! Everybody loves a good scare, especially this time of year. I pulled some of my spooky favorites from my shelf and thought I'd share with you. These books are all well-read and well-loved. Maybe they'll become features on your bookshelf as well. 
Coraline is actually a new one for me. I purchased it just this semester to read for one of my classes. However, I've read a good amount of Neil Gaiman and I would say he's one of my favorites so I was excited about it. I also hadn't seen the movie when I read it. Now, having read the book and seen the movie, I can safely say that I was far more creeped out by the book than by the movie. Coraline does a great job of mingling both Horror and Children's Lit; it's very eerie to read about these horrible, terrifying things through the perspective of a little girl. This one is a pretty quick read; I suggest you curl up with some hot chocolate in a comfy chair and knock it out in one sitting.
2. The Strange Case of Dr. Jekyll and Mr. Hyde by Robert Louis Stevenson 
The Strange Case of Dr. Jekyll and Mr. Hyde is everywhere. Even if you haven't read it, you're probably familiar with the story, concept, and characters from its many parodies and allusions. Have you ever seen a Simpson's Treehouse of Horror? Oh, it's in there. Dr. Jekyll and Mr. Hyde is not only fundamentally spooky, but it also gets scarier the more you think about it. On the surface, you have this guy that transforms into a monster. Beyond that, you begin to question all of our darkest desires and how much easier it is to give in to them than to do the right thing. This one is also pretty short, but the language can be a little dry and tedious. You may need a few mugs of hot chocolate. 
3. The Life and Times of Alfred Hitchcock by John Russel Taylor 
Alright, stay with me here. This one is a little different. Not everyone loves a fictitious narrative, okay? Alfred Hitchcock is always a major feature of my Halloweens. Whether you're watching Psycho, The Birds, or Vertigo, he's a rather thrilling part of your Halloween. In this biography, you can read about Big Al's life and the making of some of his movies. If he's one of your favorites or if you just love a biography, it's definitely worth checking out. Supplement your reading by watching one of the aforementioned films. 
4. Frankenstein by Mary Shelley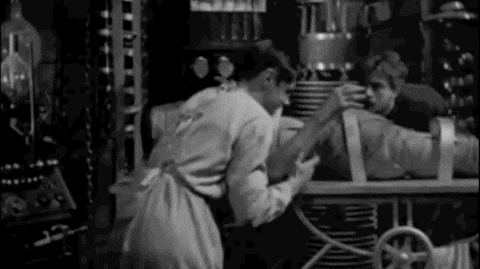 The general consensus on science fiction is that Mary Shelley invented it when she wrote Frankenstein. I can get behind that. Frankenstein is another one of those horror pieces that makes you think. On the surface, this is the story of mad scientist that sews pieces of corpses together and reanimates it into a monster. On another level, this is a story about discovery, newness, and growth. Again, it's pretty short, but then language might take a little getting used to. if you're pairing a film with this one, I would highly suggest Young Frankenstein, even though I know it has little to do with the source material. 
Listen, there's a lot of things you can say about Stephen King. We can argue about it all day. However, there are two things that are undeniable: (1) the dude writes more than humanly possible and (2) he gives every single character a story. The milkman? Oh yeah, we know about his dead wife and his unbearable mother. None of the characters are throwaways. Even as King kills them, he gives them enough story so that you're upset about it. Cujo is less of a supernatural horror than some of his other work (i.e. IT); technically, Cujo the dog gets rabies in no magical way at all. It is a big longer than the aforementioned books, but doesn't even come close to the length of IT.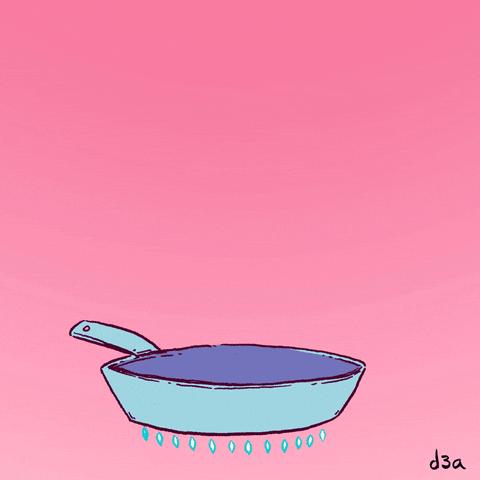 I have never talked to anyone about this book. It's one of those books that you read and love, but can't find anyone else who has ever heard of it. Monster has a lot going on. It's weird and supernatural, but so fun. The titular character hunts/catalogues cryptozoids, or supernatural creatures and such, as part of his pest control gig. He teams up with Judy, your standard cashier, to save the world... or try to, at least. Monster is around the same length as Cujo, but flies by. Fill your October with fire-breathing cats, Inuit walrus dogs, and demon girlfriends. You won't regret it. 
7. Slade House by David Mitchell
This pick is coming to you live from my required reading for this semester. Slade House is sort of a ghost story, but sort of a mystery. It begins with a young boy entering a house that is more than meets the eye. I hope that you never have to think about it as much as I did for my class. David Mitchell also wrote Cloud Atlas, so be ready for a lot of levels and different time periods so that your head doesn't get too confused. Slade House is a quick read as well. If you like it and want to spend more time in this world, you can check out Bone Clocks by the same author. 
8. Angelology by Danielle Trussoni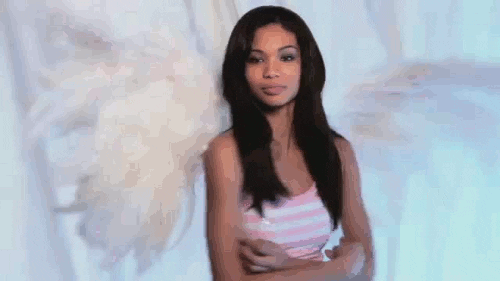 Angels are beautiful and benevolent, right? Wellllll, maybe not so much. In Angelology, the angels that were tossed away by God for bad behavior started splashing around in the human gene pool. There are angelic descendants walking among us. However, they aren't quite as perfect as we may have thought. I would put Angelology on the same pace as Cujo. The history and language can be a little tedious, but unraveling the mystery makes it all worth it. After reading Angelology, you might rethink your Devil Halloween costume -- these angels can be pretty evil.
9. Plagues: Their Origin, History and Future by Christopher Wills
Here's another pick out of left field! (I don't actually understand baseball metaphors, but I feel good about that one.) Based on the price on amazon, I think that Plagues is actually a textbook I found at a thrift store. However, it's still a great read. Plagues: Their Origin, History, and Future explores... well, plagues from their origin and history to their future. I thought it was super interesting and super scary. (Sometimes the scariest things are the realest things.) This baby is dense and will take some time. If you start it now, you can be a Bubonic Plague victim by Halloween. 
10. Bunnicula by Deborah and James Howe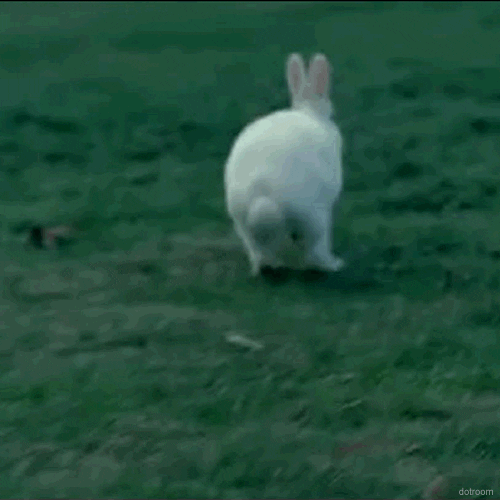 If you haven't already read Bunnicula, you need to. If you didn't read the title and smile and shiver a little, you get it right now. Bunnicula is a Halloween essential for all ages. First of all, it's told from the point of view of a dog. Hang out with that for a while. Second, the family gets a new pet bunny and strange things start going on. For example, all the tomatoes are shriveled and colorless come morning. Coincidence? We think not. You're gonna breeze through this book and have a great time while doing it. To be totally honest, I can look at and hold a bunny for a finite amount of time. After that, i think their eyes look shifty and feel like they're going to go rogue. I entirely blame Bunnicula. 
Happy --or should I say hoppy?-- reading! 
SaveSaveSaveSaveSaveSave