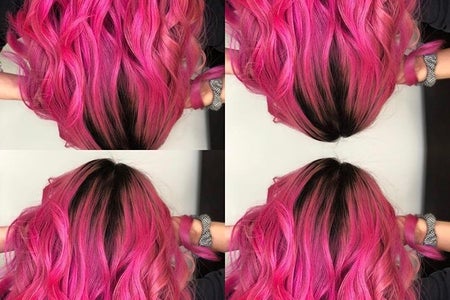 Hair Growth Hacks You Need to Try
One of the upsides of spending more time at home is more time to focus on self-care. For me, taking care of my hair is something I wanted to work on during quarantine because I love having shiny long hair. Before going virtual this semester, I would always straighten or curl my hair before class without realizing how much damage it was causing. With these easy steps, people will be complimenting your long, smooth locks in no time!
Wash With Cool Water 
My first recommendation is to wash your hair as much as you can. Typically, I wash my hair every day not only for hair growth reasons but because there are so many germs you come in contact with when you go out, and on your pillow at night. The secret to this step is to use cool water because this ensures your hair cuticles are closed and will give you the shine you need if you have dull hair.
Take a Heat Detox 
This recommendation is simple but can be difficult for a lot of us - avoiding heat styling tools. From flat irons to curling irons, I did not realize how much of my hair was falling out because of the number of times I would use these tools during the week. Once I started using less heat, I had less hair to pick up after a shower which is a plus! Try going a month without heat usage and you will notice great improvements in how your hair looks and feels.
Take the Dye Down a Notch 
I have a close relationship with my hairstylist, and he is always telling me how important it is to avoid boxed hair dyes. If you want to get highlights, balayage (another hair coloring technique) is the safest route to go in comparison to foil highlights. I like how balayage has more of a natural look which is a plus for girls who've never dyed their hair before and are worried. If you're really in a pinch or need to use a box dye touch-up, always go for the vegan or amonium and silicone free options on the shelf. Minimizing the overall amount of hair treatments every year will not only save you money but help your hair grow like crazy!