Diane von Furstenburg recently released her latest book Own it: The Secret to Life, a guide to self confidence and being the best version of yourself. The first step to every challenge is owning it. By doing so you can embrace your flaws and have personal and professional growth. 
Diane von Furstenburg is a fashion designer best known for her signature wrap dress which was created in the 1970s and became a symbol of women's liberation and independence. With her signature dress, her brand DVF became a huge name in fashion. She has become a philanthropist, starting the DVF awards in 2010 as a way to support women in their strength, courage and leadership and to encourage them as they further their work. In 2019, she started her "In Charge" podcast with the goal of empowering women and was inducted into the Women's Hall of Fame. "I would like to be remembered in fashion history as having created a dress that makes women feel good about themselves," said Furstenburg. The fashion designer loves to promote women empowerment and overall encourages women to be their best selves. "If you doubt your power, you give power to your doubts." Her message of confidence, being truthful to yourself and overall owning it is what she wants every woman to learn and embrace in their lives.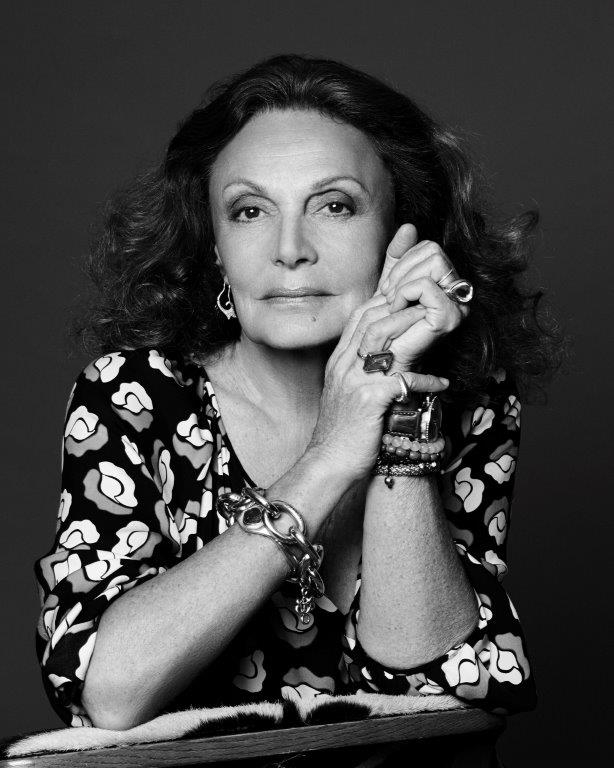 Furstenburg sat down with Windsor Western, co-founder of Her Campus Media, for a press conference to talk about her latest of four books, her career and women empowerment to share her knowledge with other Her Campus members. Furstenburg recalled that growing up, she did not know what she wanted to be, but there was one thing she did know— "I knew the kind of woman I wanted to be. I wanted to be a woman in charge." So, she took this and turned it into a book about being in charge.
Furstenburg wrote this book as an A-Z guide to being "in charge," using the knowledge that she has cultivated throughout the years and words that personally inspire her hoping to inspire other women. When discussing how she came up with the book, she said "I took big sheets of paper and I wrote the alphabet and I wrote all the words that speak to me, all the ones that don't speak to me… Some are very short definitions, some are anecdotes, but everything links to owning it." She wants to help other women become the women they want to be in any way possible and this is one way to do that. 
Dianne Von Furstenburg wants to continue to empower women through her book and she hopes that when everyone reads it, take away one thing: Own it and make the best out of every situation.