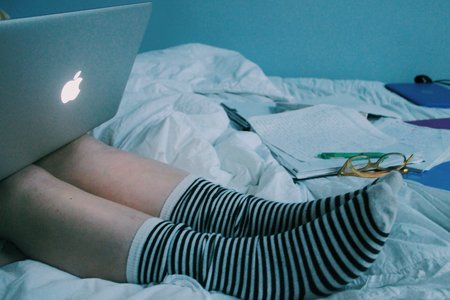 Anna Schultz / Her Campus
Can I Interest You in this Old-Fashioned Personality Quiz?
My poison is the Enneagram, but who among us isn't mildly obsessed with one branch of personality tests or another? Whether it's oddly specific Buzzfeed quizzes or the Myers-Briggs online program, we love being told who we are. On a trip to Paris this summer, I came across a slightly older version of this addiction. In the 1880s, Marcel Proust, a French novelist, answered a series of questions from a confessions book. While the "test" lacks any specific results or divisive grouping based on your answers, I can guarantee from personal experience that going through the list will give you an excellent knowledge of yourself and any others you convince to join you for the experience. 
A fairly common version of the Proust Questionnaire can be found here. While the exact questions and length vary from version to version, this is perhaps the most well-known in today's culture. Shakespeare & Co. in Paris has a slightly different, and shorter, version, which can be seen here.
Some of the questions can be intense, such as...
33. What is your greatest regret?
and 23. What do you regard as the lowest depth of misery?
But others are delightfully unique and much more interesting to know about a person than "what's your favorite color?" such as...
22. What is your most treasured possession?
and 1. What is your idea of perfect happiness?
Whether you just want to poke and prod at your own deep secrets or you want an excuse to pry them out of a friend, partner, or complete stranger, the Proust Questionnaire is a unique and thoughtful opportunity to do so. And there are endless editions to choose from.