Why is Everyone Cutting Their Hair in Quarantine?
With the current social distancing measures and COVID-19 cases rising across the country, both high school and university students are confined to the walls of their homes—often with only their thoughts to unravel during Netflix breaks and between assignments. 
You've probably seen most of the hair trends on Instagram and TikTok: guys are shaving their heads and bleaching their hair, and girls are experimenting with bangs and colors they probably wouldn't even look at outside of a global pandemic. I've considered attempting to cut my own hair, and have probably watched enough "haircut at home" tutorials to give me the false confidence to actually get the task done. 
The real question I've been asking myself isn't what hairstyle I want to badly recreate and cry about after, but why I feel the need to change my appearance drastically after only three weeks into isolation. Here are some possible reasons:
Risk 
We have no reason to leave the house, and every reason to stay inside. This means no one has to see our botched haircuts or bad dye jobs, unless we have a group presentation or a FaceTime call with a friend. The people we FaceTime are also usually the people we trust, which means we aren't going to be insecure about how strangers perceive our new, more radical changes in appearance. If anyone wants to try something new, now is the time—it's low risk and can be therapeutic. We also have time to fix our mistakes and try multiple different looks before deciding on one to keep after quarantine.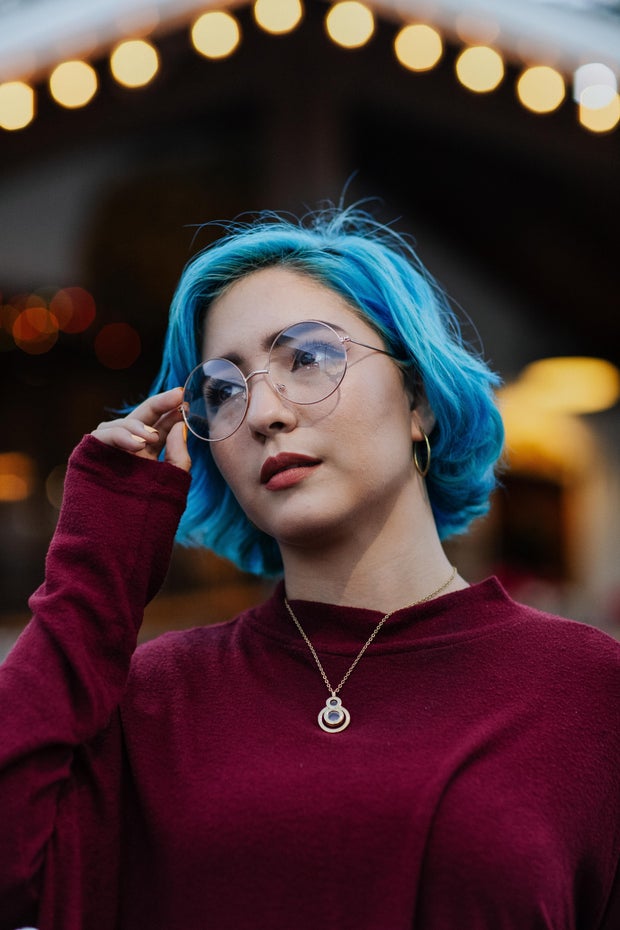 Luis Quintero / Unsplash
Control 
After doing some light research, the most obvious reason for wanting to cut our hair is the fact that it gives us control in a time where we feel anxious and overwhelmed. In our lifetime, we haven't faced anything even close to the COVID crisis, and most of us have no idea how to handle it. I would relate this phenomenon to the memes about girls dying their hair and changing their physical appearance after a breakup. Focusing on the physical can sometimes allow us to process our internal emotions with something tangible to hold on to, cut, or change, rather than keeping these feelings buried beneath skin.
Trend
Hair trends are blowing up on absolutely every social media forum. Friends are challenging each other on their Insta stories, and many of these challenges include cutting or shaving their hair. TikTok famous girls make half-dyed hair look cute, and convince us that dyeing our hair an outrageous colour like purple can be cute, as long as you think you're cute. It's cool to dye your hair right now, and with all the other reasons to experiment, people are jumping on the bandwagon without hesitation.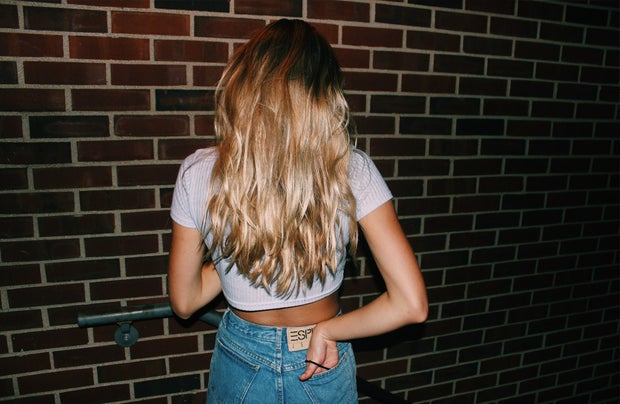 Anna Schultz / Her Campus
Circumstance 
In this abyss of bangs and layers, some people are genuinely cutting their hair out of circumstance. All non-essential services are closed, which means you can't go to your favorite balayage place and get your blonde highlights toned. Guys can't go to their barber shop and get their beards lined up or their fades done. Rather than let their hair grow out completely, some are taking this into their own hands, and posting on Instagram to commemorate the milestone. 
Time 
I mean… what else are we going to do at home?