Canadian Women Are Changing the World
March 8th marks a day in which women around the world are celebrated for the strides they have made in reaching gender equality and equity. The events of the past year have made it glaringly obvious that gender gaps are ever-present around the world, and Canadian women are leading the charge in bringing this reality to light after it has been long ignored. The following details an incredible collection of women who are working to change the world by righting this wrong. This list is by no means exhaustive, as there are too many changemakers to feature, but these are just a few incredible women to watch out for in the years to come.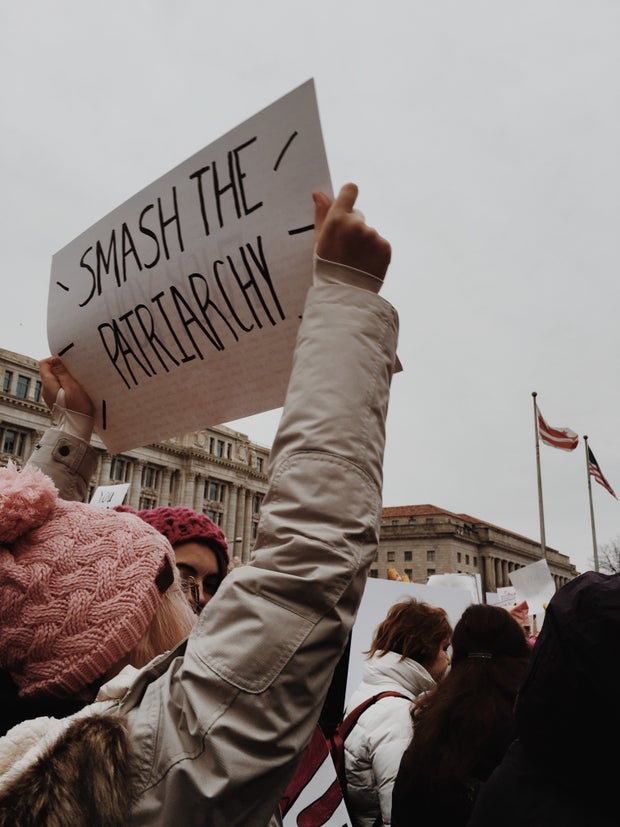 Photo by Chloe S. from Unsplash
1.

Larissa Crawford (she/her)

I had the great honour of hearing Larissa Crawford speak at this year's Queen's Female Leadership in Politics conference. Working to decolonize policies and lifestyles, Larissa is radically changing the ways in which issues and life itself are framed. Her diverse areas of expertise, which was fostered by her educational and personal experiences as a Metis and Jamaican York University graduate raising her young daughter, fuel the work being done through the group Future Ancestors Incorporated. She has served as an Indigenous policy advisor with the Ontario government and has had numerous publications issued, all at the ripe age of 26. The impact Larissa has had on climate, racial and decolonial justice has been vast already, and it has only just begun. 

2.

Autumn Peltier (she/her)

At only 13 years old, Autumn Peltier addressed an audience of international leaders at the UN headquarters, speaking on the necessity of clean water access for Indigenous communities. The Anishinaabe activist from Manitoulin Island is a champion for Indigenous rights globally, with a focus on the issue of clean water specifically. With the sanctity of Mother Earth at the centre of her work, she is fiercely holding the government of Canada accountable in their duty to respect and protect Indigenous livelihoods. Currently, Autumn is fulfilling the role of Chief Water Commissioner for the Anishinabek Nation. Unwavering in her activism, Autumn has set her sights on Parliament Hill and is pursuing her dream to be the first Indigenous Prime Minister to hold office. 

3.

Melina Laboucan-Massimo (she/her)

A Lubicon Cree woman from Northern Alberta, Melina Laboucan-Massimo is influencing policies about and sentiment toward climate change through her work with numerous groups in Canada. As she sits on committees and educates the masses, environmental justice is at the forefront of all that Melina pursues. Additionally, in the wake of her sister Bella's disappearance, this incredible activist expanded her breadth of action to demand justice for the missing and murdered Indigenous women who have been ignored by government officials in Canada. She is currently hosting an environmental documentary series titled "Power to the People" and has established a Solar Project for the community of Little Buffalo. The story of Melina is a testament to the work that can be achieved through passion and dedication. 

As executive director of Apathy Is Boring, Caro Loutfi has taken charge to educate young Canadians on issues of politics. She has been a crucial player in expanding the role of youth in Canadian democracy while maintaining an ideologically neutral stance. As a first generation Arab Canadian, Caro worked her way from intern to executive director, paving the way for greater participation in politics across the country. With a focus on long-term, systemic change, it's safe to say that Caro has only just begun her journey to permanently shift the political landscape in Canada.

5.

Jenica Atwin (she/her)

As a Green Party member from Fredericton, New Brunswick, Jenica Atwin is an undeniable force within the walls of Parliament. Within a year of assuming her position, Jenica took campaign promises and truly delivered on them: House of Commons employees are no longer required to disclose their gender identity on registration forms, judges must complete sexual assault training conducted by Indigenous leaders, and Clinic 554 has continued to receive funding to maintain women's access to reproductive health care services. Along with these accomplishments, Jenica is a passionate advocate for housing and mental health aid, and continues to push for greater support in these matters nation-wide. There is no stopping the political powerhouse that is Jenica Atwin. 
International Women's Day is a chance to reflect on progress in women's advocacy that has been made thus far as well as recognize the work that still needs to be done. It is estimated that following the trajectory that Canada is currently on, gender equality will not be realized for another 163 years. Justice is required for missing and murdered Indigenous women, abortion access needs to be vastly expanded, and childcare must be a right rather than a privilege. The work has only just begun, so take this opportunity to not only uplift and amplify women's voices but also question the state of a world in which gender remains such a divisive issue. The fight has yet to cease, and we are not stopping any time soon. 
Follow Along Their Journeys: 
Larissa Crawford - @larissaspeaks & @futureancestors 
Autumn Peltier - @autumnpeltier
Melina Laboucan-Massimo - @melina_miyowapan 
Caro Loutfi - @apathyisboring 
Jenica Atwin - @jenicaatwin