Easy, Fast Outfits When You are Running Late
I think we have all had those moments where we are just completely running late and have zero time to get ready. Maybe it's because you chose to "close your eyes" for just 10 more minutes or because you sat on your bed in a towel after your shower, scrolling though Instagram on your phone when you should have started getting ready an hour ago. Regardless, you still face the same problem: you are extremely limited on time. The first step to resolve your issue is to find an outfit, which is arguably the hardest part. Don't worry though, I've got you covered!
Try a Cool Graphic Tee!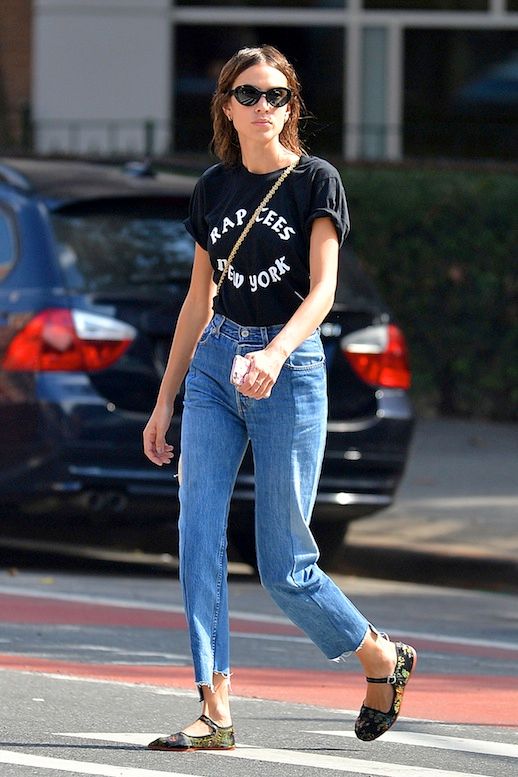 This is my go-to anytime of the year. I have so many graphic tees that are completely random designs that I will pair with a simple pair of skinny or mom jeans and my trusty converse. You can find tons at Urban Outfitters, but if you want something a little more affordable you could always check your local thrift store for something more unique. You can also pair the tee with some layered necklaces to bring it all together. This is so easy to do, and literally takes a minute to put together. Always a great choice!
Pick a Cool Pair of Pants to Spice Up Your Outfit!
This past season, I have really gotten in to the whole patterned pants trend. I'm obsessed. I have bought several pairs of plaid pants and even some gingham and other prints too. I love this idea because they are easy to style but look a little more put together than a normal pair of denim jeans. Usually I pair mine with a band tee. Pairing a plain tee shirt with a pair dresses the outfit down a lot. You could also dress these pants up very easily too!
Try a Fun Jacket!
It's so easy to achieve this look! It's essentially the same idea I have already brought up, but adding a fun jacket makes the whole outfit more put together and adds some more character. Since it's still cold here in Indiana, I can get away with wearing another layer. I love wearing my denim jacket with a pair of black jeans and a graphic tee underneath. I have also really loved the "teddy bear coat" trend that was big this past season. They are warm and super cute. Depending on what kind of look you are wanting to portray, you could also add something with a little more character like a leather jacket which will give you a little more edge.
Good luck ladies! Follow these tips and you will make it on time!