Anime and video games are interests that Alyn Heritage will gladly call "nerdy," and she knows all the insider expressions that other self-proclaimed "weebs" could easily identify as callings to join in on the conversation. It's a rare opportunity to listen and be able to join in on the laughs as an outsider. As much as Heritage is able to talk without interruption for an hour each week about such subjects, she is just as able and willing to talk about them with the relatable humor and informative backstories that make Rage Quit a radio show that is as appealing to regular D&D gamers to those searching for an anime starter pack. 
Heritage is starting the third year of her show tomorrow, and she is the new director of The Purchase College Radio Station (WPSR.) The radio station is doing in-person and virtual shows this semester, with a limit of two people in the studio to record at a time. This isn't a big change for Heritage, though, since she's used to mostly doing her show solo, with short breaks for some soundtrack hits. On the occasion that Heritage does decide to have another person join, like she's done in the past, she can use the radio station's phone to call people on the air or look at her messages on Discord. 
Her anime and gaming recommendations are easy to take as a tailored list for her viewers, though she surprisingly doesn't know who listens to the show besides her friends. They utilize calling or messaging Heritage during the show, which adds to its conversational feel. An appeal of having the show on WPSR, according to Heritage, is the fact that it's not on an actual air station. Shows are broadcast on WPSR's webpage on an audio streaming website, called Mixlr. 
"Starting a radio show was not one of the first things that came to my mind when starting college. I was in a drama club in high school, but I was always the stage manager. Not showing my face and just talking really does help with not feeling like I'm being watched," Heritage says. "I don't really have that stage fright effect. Even if I feel like I'm going to make a mistake, nobody's going to get mad at me."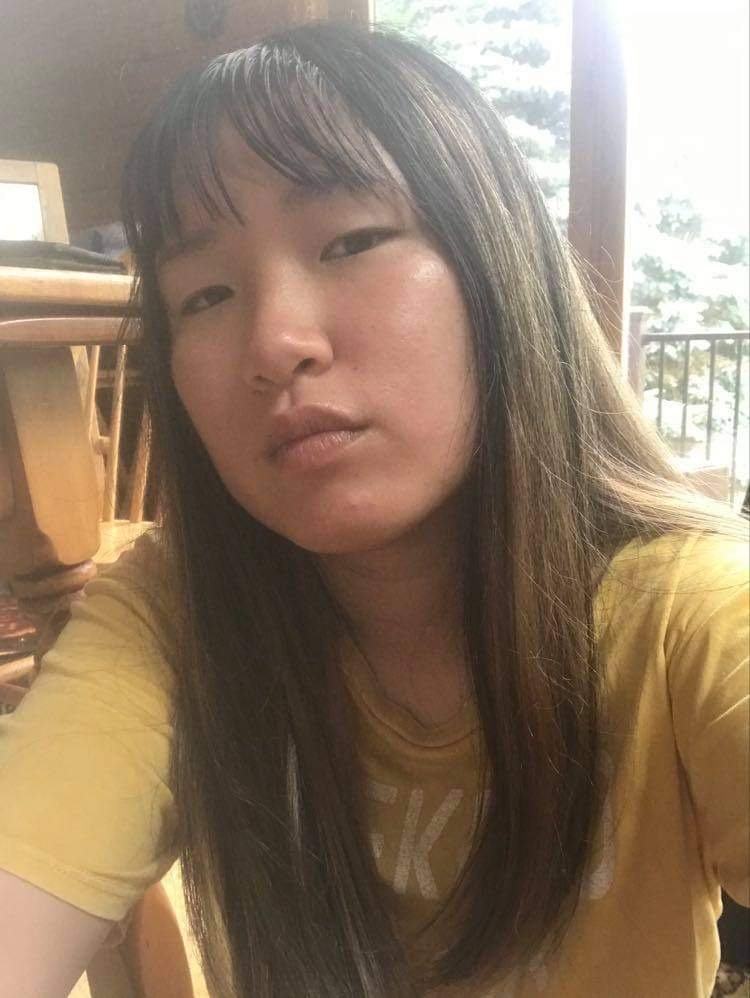 The senior playwriting and screenwriting major's episodes follow a very clear script without being scripted. Each weekly Rage Quit episode has a theme, like a (very fitting to its title) episode, called "TikTok anime cringe rant," a "Magic Girls" episode and a convenient "Intro to anime starter pack" episode. Following the planned themes, Heritage talks openly during her hour-long shows about characters, plot, themes and historical context. Feeling comfortable to talk openly is something that Heritage says she has certainly improved on since her first few episodes and is something about doing the show that makes her feel empowered. 
As someone who started watching anime at the age of 4 or 5, Heritage has the kind of knowledge about the topic that gives her the ability to do impulsive impersonations of not only characters, but fans of characters as well. Amongst all the information she shares about anime and gaming, her comfortability with her audience has grown to include sharing information that serves to let listeners in on her own character. As casual as Heritage takes a few quick seconds to look up a detail for a show, since she, "wouldn't wanna put false information out there," she will end an impersonation with a declarative, "Ha. Ha. I'm silly." 
To check out Rage Quit, visit WPSR's channel on Mixlr, called WPSR Student Radio. A complete schedule of WPSR's shows for the semester can be found on the organization's Instagram page, @wpsr4ever.