Top 10 True Crime Series and Channels to Get You Set for Spook Season
With the spooky season fast approaching, I figured what better time than now to rank my favorite true crime outlet? During quarantine I became a huge true crime fan, even though I have loved watching creepy shows and movies for years. Once I had too much time on my hands, I fell down the rabbit hole. Here is a quick list of my personal favorite documentary series and YouTube channels that you must check out if you are a true crime nut like myself!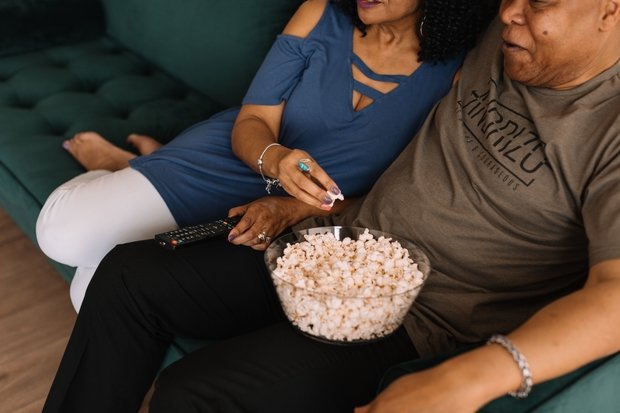 Philip Goldsberry
10.   The Act
This eight part series details the story behind the infamous Gypsy Rose Blanchard: a young girl dealing with an astronomical amount of ailments along with the death of her protective mother. Even if you have never heard her name before, her story has become particularly popular in the past few years. This series will make you question how much love is too much to set someone over the edge. Joey King and Patricia Arquette's amazing performance are enough to make you check it out!
9. Abducted in Plain Sight
This is certifiably the craziest story I have ever heard. If you are looking for a roller coaster of emotions tied in with a kidnapping, you are going to want to check out this documentary. The story takes place in the early 1970s and describes the kidnapping of a young Jan Broberg. Although the plot may seem dull, I can assure you, you will not be able to look away. 
8.  Eleanor Neale
Eleanore is a British youtuber who dedicates most of her content to exploring solved and unsolved cases. She does an excellent job of laying out the components of the case, diving into the suspects, and discussing possible conspiracy theories. She is definitely a winner if you want some quick true crime! Check out her YouTube channel: https://www.youtube.com/c/EleanorNeale
7.  Evil Genius
This four part documentary series will leave you thinking, who really did it? The story surrounds the "pizza bomber" case that occured in 2003. On the morning of August 28, 2003, Brian Wells attempted to rob a bank, though it proved unsuccessful, as he was instantly surrounded by cops. To the surprise of the police, Wells came out with a collar bomb strapped on his neck. As to not spoil the ending, I will leave it up to you to see what happens. The series explores the background of Wells, the potential plot and who else may have been involved. 
6. Unsolved Mysteries
This recently released Netflix series is a revamped version of the classic 1987 series. Although not every episode is dedicated to a true crime case, there are plenty of episodes to keep you occupied. This show really knows how to captivate an audience, especially because every one of the cases has remained unsolved to this day. If you are like me and you enjoy the thrill of acting as the investigator, this is perfect for you.    
5. The Killer Inside: The Mind of Aaron Hernandez
This series blew up earlier this year and for good reason. Aaron Hernandez played as a professional football player for the New England Patriots and he was convicted for the murder of Odin Lloyd, but he is suspected of much worse. This series only lasts three episodes, but I guarantee it will keep you at the edge of your seat. 
4. Kendall Rae
Kendall is one of my favorite true crime YouTubers. Her series called "Where Is'' is dedicated to unsolved cases. She uses it to educate and provide recognition to cases that have failed to get enough media coverage. She works with Ashton Kutcher's foundation, Thorn, whose mission is to eradicate sex trafficing - especially protecting children affected via social media. She even donates a portion of her video earnings towards the cause. Her true crime videos are perfectly precise and she details each aspect of the case like she worked them herself. Check her out if you are looking for some FBI-level case descriptions! https://www.youtube.com/c/KendallsPlace  
3. American Crime Story: The People vs OJ Simpson and The Assination of Gianni Versace
Nothing bad can be said about either of these series, except by the people who were murdered. Both cases are extremely popular, but do you really know any of the behind-the-scenes details? Personally, I favor the series about Versace. Daren Criss does an eerie representation of Versace's murderer, and the cliffhangers at the end of each episode make you want to binge watch for the rest of the day. The series about OJ Simpson does an amazing job as well and if you love the Kardashians, you can catch a quick cameo!
2. Don't F**k With Cats: Hunting an Internet Killer  
Have you ever been so far deep in the true crime hole you think you could make a top-notch detective? Well, this three part series dives into the faces behind the Facebook true crime group that tracked down a serial killer all on their own. It will definitely keep you up at night, but it's worth the watch to get your blood pumping. 
1. Mindhunter 
This is my #1 for one reason only, Jonathan Groff. This show details the real stories behind the findings of John E. Douglas, an FBI agent in the behavioral science unit in the 1960s. The plot follows the real accounts Douglas had with serial killers which he documented and analyzed to determine the psychology behind what makes a killer. The show ran two seasons - with the amazing Jonathon Groff playing the main character - and it will keep you wanting more. Cameos of Charles Manson and the Candyman Killer, among others, will keep you on your toes and may make you check your locks twice.