The Top 10 Movies To Watch To Get You Into The Halloween Spirit
It's that time of the year again. No, I don't mean buying pumpkin spice lattes and wearing sweaters everyday. I'm talking about buying candy, carving pumpkins and buying that perfect costume to look cute in. But what else is Halloween known for? Movies, of course! As a film major, I have studied every single one of these and these are a must to watch when it's the season to be spooked!
1. Halloweentown
Did you expect anything less? This is a classic, and if none of you know who Marnie Piper is, we are going to have some serious trust issues.
2. Halloweentown II: Kalabar's Revenge
Although not as light-hearted as the original, the sequel to the original movie isn't that bad and is worth a watch every Halloween.
3. Halloweentown High
Okay, I'm a bit biased when it comes to this movie because I was obsessed with it, but who isn't? Seeing all the different monsters together in high school was amazing. Besides, Finn Wittrock is in this. It's worth a watch.
4. The Nightmare Before Christmas
It's still a debate whether this is a Christmas or a Halloween movie, but to me, it's always going to be Halloween. It stars a Living Skeleton and takes place in a town that's solely focuses on Halloween. How can you say that's not Halloween?
5. Hocus Pocus
Do I even need to explain this? It's Hocus Pocus. Watch it.
6. Halloween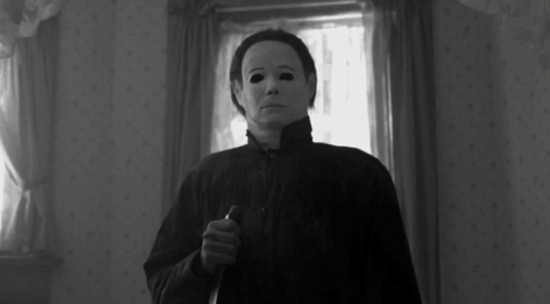 Talk about an original scream queen. This is a beauty you can't pass during Halloween time. Whether it's the new Rob Zombie remake or the original (my personal favorite), Halloween is a must-see for any movie enthusiast.
7. The Addams Family
They're creepy and they're kooky. What more do you need for a funny Halloween movie?
8. It's the Great Pumpkin, Charlie Brown
Okay, so technically not a film, but it is a classic. You can't go a Halloween without watching the now fifty-year old TV special and see Charlie Brown receive a rock as a treat. It's just too good.
9. Poltergeist
Although it's not centered on Halloween, this horror movie is great to watch if you want to snuggle up with that special someone and both jump at the same time because of the thrill. Its eeriness is the reason why it makes it such a good film to watch around this time of year.
10. Scream
This is also a classic. Although not as scary as it once was to us, Scream is still creepy because it was partly based on real-life events.
Happy watching, collegiettes!
Photo Credit: 1