Thirteen of Taylor Swift's Best Bridges
According to iZotope, a musical bridge is "a passage of music that contrasts the verse and the chorus, and is generally used to take the listener from one section to the next." As the name itself says, it is a connection within a song. For me, bridges are the highest points of a song. A bridge can truly make or break a song. That being said, we all know that Taylor Swift is a queen when it comes to writing absolutely iconic bridges.
With that in mind, I've decided to rank her thirteen best bridges:
13) The Story of Us 
One of Taylor's most underrated songs, The Story of Us is a perfect example of Taylor's storytelling talent. The bridge is a decisive moment in the song and the lyrics are beautiful. 
Best lyrics on the bridge: "This is looking like a contest/ Of who can act like they care less/ But I liked it better when you were on my side"
12) Sparks Fly 
Sparks Fly is one of Taylor's first songs with a more pop vibe to it instead of country, and even back then she was already showing she had what it takes to become one of the greatest pop stars of our generation. The feeling of excitement of this song is greatly represented on the bridge. 
Best lyrics on the bridge: "I'm captivated by you, baby, like a firework show"
11) Wildest Dreams
Taylor did everything right with Wildest Dreams: the melody, the lyrics, and even the music video are flawless. It's no wonder this song has one of her best bridges; it's the turning point in the song. 
Best lyrics on the bridge: "Someday when you leave me, I'd bet these memories/ Follow you around"
10) You Belong With Me
If you were a teenager when this song came out back in 2008, chances are you have screamed the lyrics to this song while locked in your room thinking about your crush. You Belong With Me is one of Taylor's most iconic songs and the bridge is its high point. 
Best lyrics on the bridge: "I'm the one who makes you laugh/ When you know you're 'bout to cry"
9) Dancing With Our Hands Tied
Though this song has an upbeat melody, the lyrics are surprisingly deep. The live version of this song, which is just Taylor and her guitar, hits differently. You can actually focus on the beautiful lyrics and feel the depth of the song. 
Best lyrics on the bridge: "I'd kiss you as the lights went out/ Swaying as the room burned down/ I'd hold you as the water rushes in/ If I could dance with you again"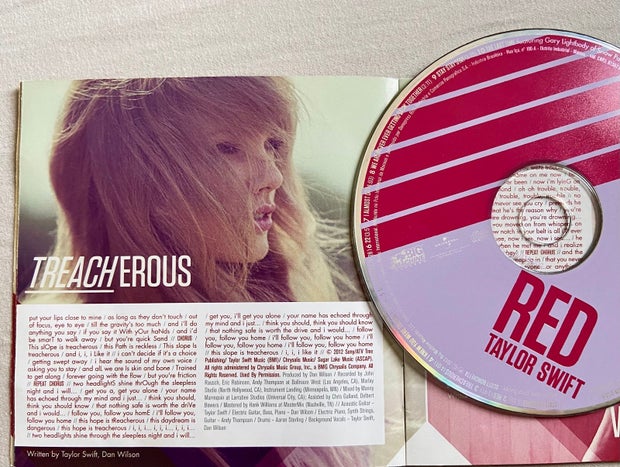 Original photo by Rafaela Pontes
8) Treacherous 
This song is easily one of the best songs on Red. Taylor has said Treacherous is a song about the feeling of uncertainty involved every time you fall in love with someone new, when you don't know if things are going to work out but you let yourself fall anyway. This feeling is perfectly represented on the bridge. 
Best lyrics on the bridge: "And I just think you should, think you should know/ That nothing safe is worth the drive"
7) August 
August is my favorite song on Folklore and this bridge might be the reason why. It is so raw and heartbreaking; it perfectly sums up the feeling of this song of falling for someone, wanting someone, and getting your heart broken by someone who was never really yours. 
Best lyrics on the bridge: "So much for summer love and saying 'us'/ 'Cause you weren't mine to lose"
6) Daylight 
Daylight is Taylor's best album closer; it's one of the most beautiful songs she has ever written and, in my opinion, one of the most beautiful songs about love. Lover is an album about the various forms of love according to Taylor. The way she portrays the idea of love in Daylight is just stunning. 
Best lyrics on the bridge: "I once believed love would be (Burning red)/ But it's golden/ Like daylight" 
5) Last Kiss
When it comes to Taylor's sad breakup songs, Last Kiss is one of the best. The lyrics are flawless, each verse hurts more than the previous one. It is one of her most emotional songs, with heartbreakingly beautiful lyrics. 
Best lyrics on the bridge: "So I'll watch your life in pictures like I used to watch you sleep/ And I feel you forget me like I used to feel you breathe"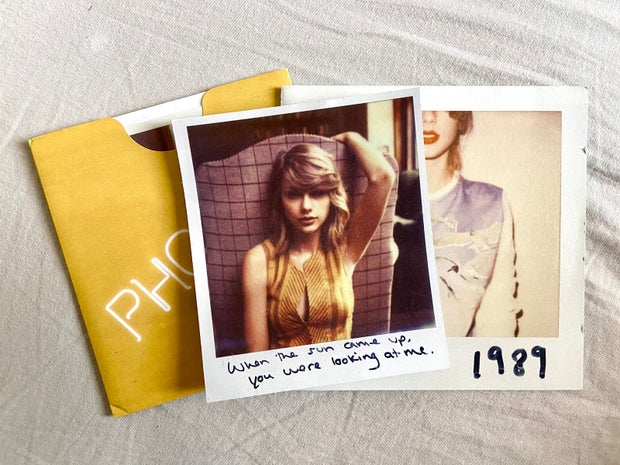 Original photo by Rafaela Pontes
4) Out of the Woods
1989 is one of the best pop albums of the last decade, and Out of the Woods is what a great pop song should be: upbeat, with amazing lyrics, and great vocals. You can hear the emotion in Taylor's voice, especially in the live version. The bridge is when all of these emotions achieve their peak, and it's incredible. 
Best lyrics on the bridge: "I walked out and said, 'I'm setting you free'/ But the monsters turned out to be just trees/ When the sun came up, you were looking at me" 
3) All Too Well
Taylor has released more than a hundred songs throughout her career and, for many people, All Too Well is the very best one. The lyrics are impeccable; it's beautiful, it's heartbreaking, and it's vulnerable. The bridge is a combination of all of these things, and the result is flawless.
Best lyrics on the bridge: "And you call me up again just to break me like a promise/ So casually cruel in the name of being honest"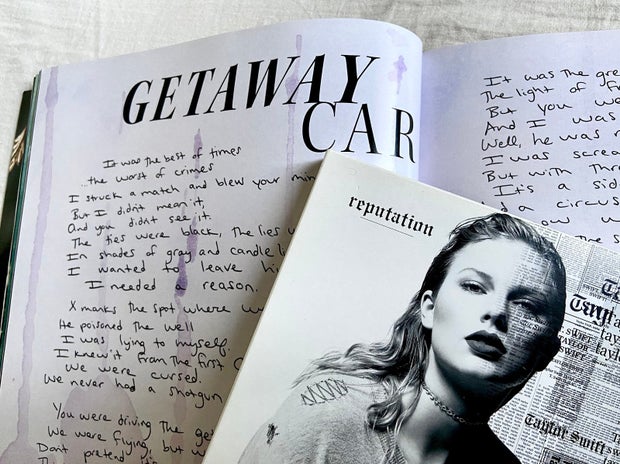 Original photo by Rafaela Pontes
2) Getaway Car
Here is the footage that shows when Taylor and Jack Antonoff came up with this bridge in less than thirty seconds. I was completely astonished by this and it's only more proof that Taylor is a genius songwriter. The concept of two lovers that were destined to break apart since the very beginning of their relationship really comes together on this bridge. 
Best lyrics on the bridge: "It's no surprise I turned you in/ 'Cause us traitors never win"
1) Cruel Summer 
Though Taylor has many songs with iconic bridges, Cruel Summer is, in my opinion, the very best one. This bridge is meant to be sung at the top of our lungs, feeling every single word on it. I know that when COVID-19 lightens up, hearing Cruel Summer live will practically be a spiritual experience. 
Best lyrics (a.k.a. the whole bridge): "I'm drunk in the back of the car/ And I cried like a baby coming home from the bar/ Said, "I'm fine," but it wasn't true/ I don't wanna keep secrets just to keep you/ And I snuck in through the garden gate/ Every night that summer just to seal my fate/ And I scream, 'For whatever it's worth/ I love you, ain't that the worst thing you ever heard?'/ He looks up, grinning like a devil"
All lyrics can be found on Genius. 
So there you have it, Swifties! Enjoy my list of Taylor Swift's best bridges!