3 Artists That Will Transport You Back in Time
Do you ever wish some of your favorite musicians from other decades would come back and make more music? Here are some solutions:
The Struts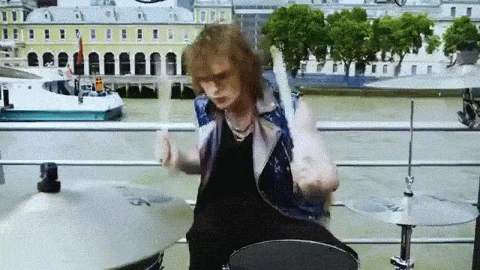 What would it be like if David Bowie and Freddie Mercury had a son and then that son started a band? English rock band, The Struts, is the answer. Lead singer, Luke Spiller, not only has the moves of Bowie and Mercury, but the vocal chops as well. With songs like "Primadonna like Me" and "Could've Been Me", The Struts have garnered many accolades. Dave Grohl of the Foo Fighters, in an interview with Radio X said, The Struts were the best opening band The Foo Fighters have ever had.
"That kid Luke, the singer, it's unbelievable," Grohl said, "He'll walk out in front of an audience in Tulsa, Oklahoma, where nobody has ever heard of them and by the end of the show he'll have the entire audience in the palm of his hand."
Greta Van Fleet
Greta Van Fleet, think Led Zeppelin, but in 2019. Often times criticized for sounding too much like rock legends Led Zeppelin, Greta Van Fleet has acquired a dedicated fan base that sell out shows across the globe. All of the attention gained Greta Van Fleet a spot on Saturday Night Live, three Grammy nominations for "Best New Artist", "Best Rock Performance" and "Best Rock Song". As well as a Grammy win for "Best Rock Album" for their 2017 album "From the Fires".
Leon Bridges
Leon Bridges is an American Soul singer born in 1989, but it would be easy to believe he was making music in the 1950s and '60s. Bridges' debut album "Coming Home" could be mistaken for the same soulful croons that you would hear playing in the background of a summery 1950s movie sequence.
In an article published by The Chicago Tribune, it stated that Bridges' song style was influenced by his "childhood heroes Usher and Genuine….But as he began writing more on guitar and drawing comparisons to artists such as Sam Cooke and Curtis Mayfield, he started to investigate classic soul and R&B. "The songwriting and the sound really struck a chord with me," he says. "I started writing more and more in that vein."