Five Places to Take Fall Photos in Providence/Near Providence
As we all know, fall is finally among us. It's officially time to swap out those typical beach pictures that we all love so much, with cozy sweaters and pumpkin patches. Here are the best five places to get those Vsco and Instagram worthy pictures that will soon be flooding all of our feeds. 
1.Barden Orchards 
Okay, so this one is actually not in Providence, but instead is in North Scituate. Barden Orchards has a huge pumpkin patch that is totally fall insta worthy, which makes that 30 minute car ride totally worth it! Bonus, when the leaves change color it's absolutely beautiful!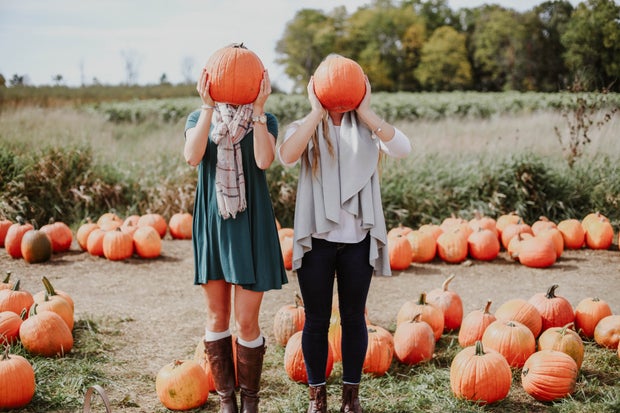 Breanna Coon / Her Campus
2.Jaswell's Farm 
This is another staple for the fall season to not only get some fresh apples, but also to get those much needed apple picking photos. This one is also not directly located in Providence, but is close enough for even those who don't have a car on campus, they could Uber without breaking the bank!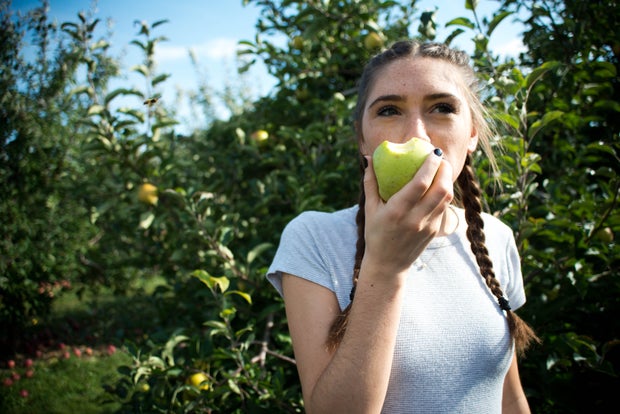 Alex Frank / Spoon
3.DePasquale Square
This is one of the best places to take photos in Providence. With a massive fountain in the middle, and colorful buildings surrounding it, this spot makes this perfect place to get all of those insta pictures! Bonus is that at night, the lights that cover the area are completely lit up which makes for some Vsco worthy pictures.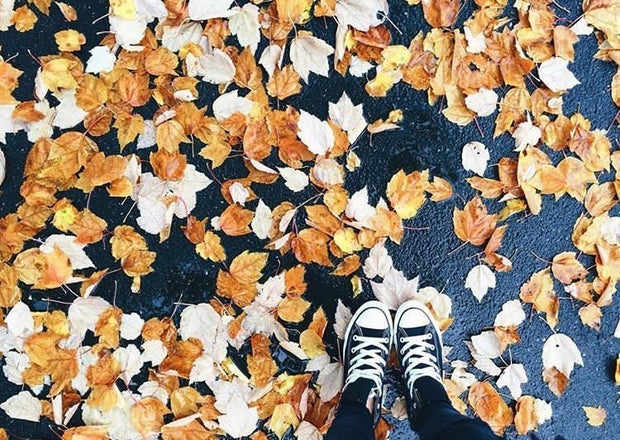 Jackie Ryan / Her Campus
4.Blackstone River Bikeway
This is the perfect place if you're itching to get away from the daily grind and get out into nature. The foliage is beautiful when pumpkin spice and everything nice season hits, so go out there and get those much needed photos! They have several different hiking and biking trails!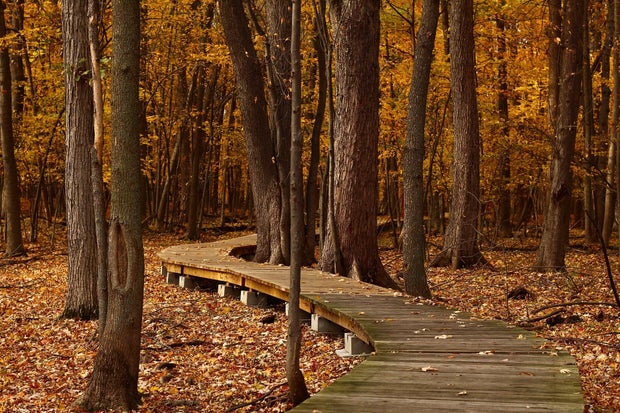 Photo by PGloutnay from Pixabay
5.Providence River Pedestrian Bridge
This is a great spot to be out in the crisp, fall air while walking along the water with much of both east and west Providence passing you by! With the water right next to you and the beautiful buildings surrounding you, this makes the perfect place to take pictures!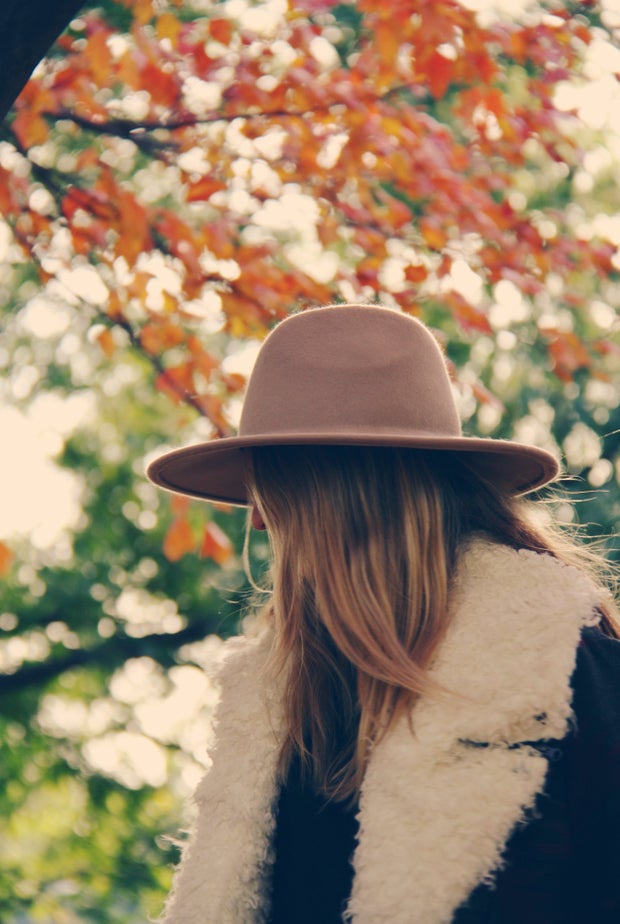 Lexi Tokarski / Her Campus