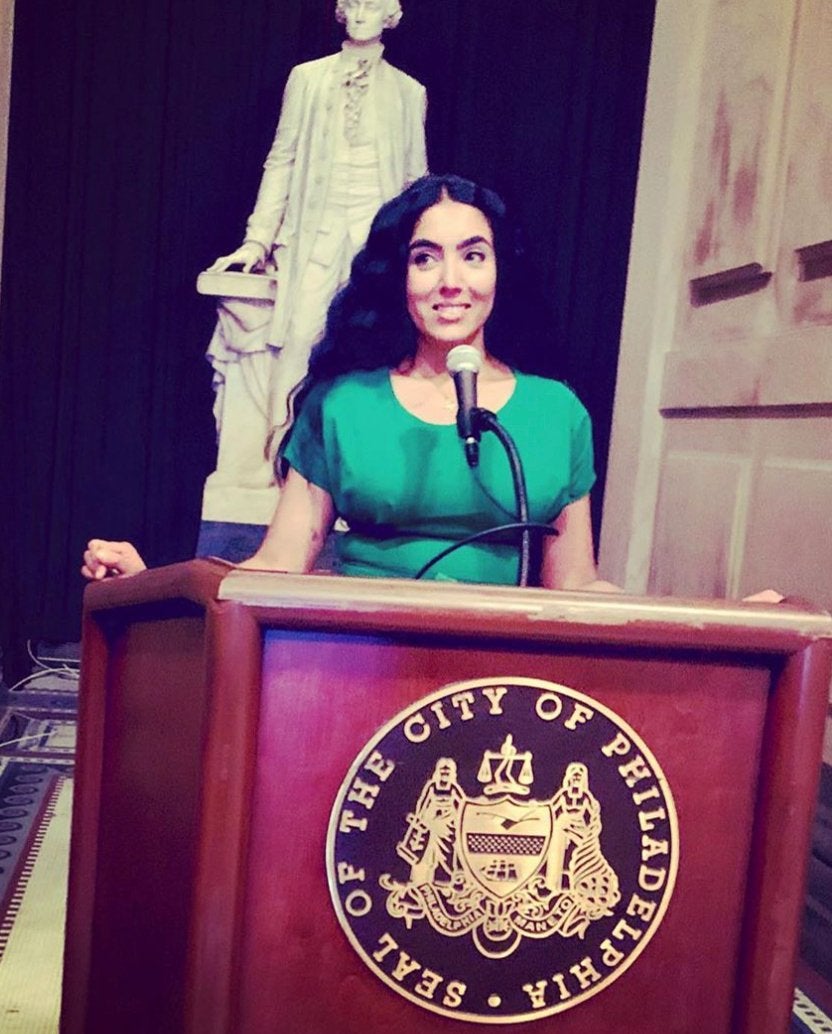 Photo via Instagram
Gisele Barreto Fetterman is the Second Lady of Pennsylvania and tenaciously serves the community through her leadership in a number of non-profit organizations, including  For Good PGH, The Hollander Project, The Free Store 15104 and partnerships with many other philanthropic groups. I met Gisele during the Summer of 2016 through her activism in Braddock, a historically underserved community in the Pittsburgh area. As a Braddock native, my mother connected with Gisele and we began spending our Saturdays with the team of dedicated volunteers at the Free Store 15104. The Free Store 15104 gives food, bicycles, clothing, household items and other donated items to members of the community at no cost. Much of the donated food items, such as perishable pastries and bread, would have otherwise been wasted due to store policies. However, the Free Store is able to prevent unnecessary food waste by collecting and immediately distributing the goods to those in need. In February, I had the privilege of interviewing my dear friend, Gisele!
[Interview Edited for Clarity]
Megan: If you could have one dessert for the rest of your life, what would it be?
Gisele: Tres leches cake!
M: Who are your fashion and style icons?
G: I love slow fashion and thrifted/reused [clothing]. 
M: If you could trade places with someone famous for a day- who would it be and why?
G: Lee Francis Cissna. I'd implement compassionate approaches to immigration.
M: You are a mom, activist and entrepreneur- how do you do it all?
G: I'm not sure if I do it well, but I am surrounded by so many women who do, so I just learn as much as I can from them.
M: You have been an activist for so many years now- what keeps you motivated to continue making a difference?
G: I read a quote once that really impacted me. It said, "Everything you do or don't do matters.  Everything gives or takes away." The idea that we can all have a direct impact is endless motivation.
M: If you could go back in time and give advice to your younger self, what would it be and why? 
G: Never go to sleep with makeup on.  
M: What projects are you most excited for in 2020?
G: Another busy summer at the People's Pool. Lots of Census advocacy. Prison tours and pouring love into as many Pennsylvanians as I can.
M: What kind of legacy do you hope to leave behind?
G: To overwhelm people with kindness.  That's how I want to be remembered.
Gisele is my biggest role model, because of her unmitigated kindness, compassion and commitment to being an advocate for those who may not be able to raise their voice in concern. Thank you for everything you do for our state, and for taking the time to speak with me!