Easy Ways to Freshen Up Your Bedroom
We are all spending a lot more time in our rooms during quarantine. I don't know about you, but I frequently re-do elements of my room. We change a lot, so it makes sense for our rooms to change, too. I bet that a lot of you still have the same pink or purple wall color of your childhood and are holding on to a lot of crap that you have not touched - or seen - in years. Now is the time to give your room a makeover. You are home, you have time and you need it. Obviously the best thing to do is paint, but that is expensive and can be a challenge. So, I have thought of a few ways to help you grow up and edit your rooms a little.
Get rid of it.
Go through every drawer, closet, nook and cranny. Get rid of anything you haven't used in the last six months. Look at the pictures in your frames - are you still friends with those people? Do you have big posters or tapestries on your walls? Take them down. Start with a clean slate. You may realize you like it without clutter or old Hunger Games posters.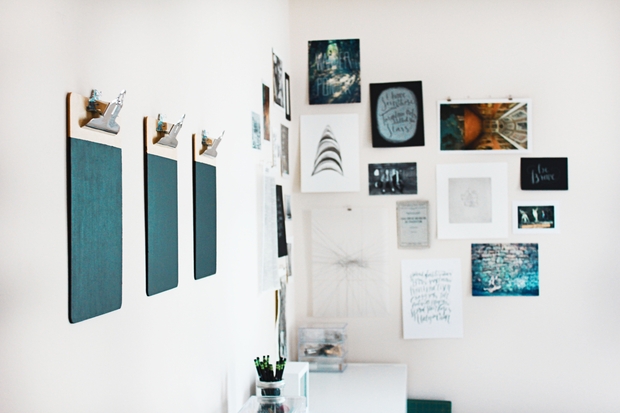 Pick something to replace.
If you can't paint the walls, is there another defining quality of the space that just isn't working? Your bedding, rug and desk area have a huge effect on the way you experience the space. Maybe opt for a simple, light, solid color comforter and colored pillows. Clear off the top of your desk and look at how you are organizing it. Could you put some of the supplies in drawers? Could you use clear acrylic or modern mugs to store pens and pencils? Big or small, something new can make a huge difference in the feel of the space.
Make something.
I made three collages on canvases using magazines. I cut out images and patterns I liked that matched the color scheme of my room - white, gray and blue. They are simple, personal and add art to the room. I make a lot of art for my classes as an Art and Architecture major, so it is nice to look at something that I created just for me. Make a collage, paint, draw or arrange new photos. Adding something personal is a really nice way to make your room feel like you and not the little kid who originally created it.
Add something green.
It's okay if you can't keep plants alive - all the flowers in my room are fake. Adding flowers, plants and greenery adds freshness to your space. It will look like a person lives there and not a sweatpants troll. Use vases and different types of flowers on your bedside tables to add detail and balance to all the fabrics and solid surfaces. Put a small succulent garden on your desk or the top of your dresser. These little bits of nature will make a big difference in your mood.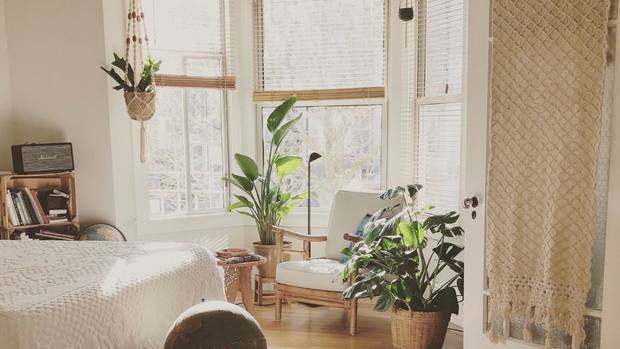 Adjust the lighting.
Lighting is probably the most important thing in a room. You may not realize it, but it is extremely influential. Look at your current lighting. It is yellow-ish? Is your room too dark and feels like a cave? Do you have furniture covering a window? Make sure you are set up to let in as much natural light as possible. Try and find some string lights - mine have small round bulbs rather than those little pointy ones. Try and emulate the effect of natural light with your artificial lighting. A clean, bright space is a fresh and happy one.
I hope that at least one of these tips helped you or inspired you to make some changes to your bedroom. I love the feeling of walking into my room and loving the way it looks. I feel a lot happier when my space is clean, bright, simple and reflective of who I am. Even if the room is small, it can still be a place that feels like home and a place where you want to be.