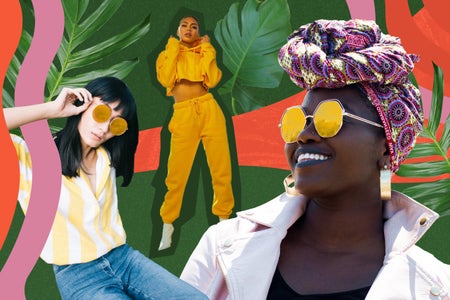 How To Look Like A '00s Cool-Girl
Interestingly enough, one of the most popular fashion trends (or maybe just my favorite) that is reoccurring is the 2000s cool-girl look. Colorful and sultry, dressing like everyone twenty years prior is simple enough to do. Here are some simple ways to enhance your outfits to feel like a blast from the past.
From butterflies to studs, there are so many options to add this simple detail to any outfit. From butterflies to sassy studded statements, you can always DIY simple clips at home to give them an interesting twist.

Looking at any '00s outfit, shirts are always cropped. I love the tops that have cool cutouts! 

3.

Mini Accessories Are Key

I notice a common theme amongst many '00s outfits - everything is mini. Accessories, shirts, and shirts, everything can be minified. Find your favorite pair of small sunnies, find a tiny bag and dress in bright colors, you have yourself a complete outfit.

From makeup to hair, everyone was wearing a frosty look.

Overall, I think if you were to combine any of the tips above you will do the trick. If you were to add some statement accents such as extra-large earrings, your outfit would be complete.
If you need additional inspo, follow supermodel Bella Hadid (@bellahadid) as she is the QUEEN of rocking the early 2000s style.